8 Times K-Pop Idols Showed They're Merely "Business Partners" And Nothing More
This hilarious compilation of moments shows that these male and female idols are simply interacting for "business."
These moments between K-pop idols is making fans crack up over how awkward they seem. In fact, the idols in this list look so uncomfortable and uneasy with each other that fans jokingly named their relationship as simply, "business partners." That means that these idols are simply just each doing their jobs as co-workers and are not really close in real life, hence the name "business partners." Of course, this is just a joke created among fans, and some of these idols may actually be close in real life.
Regardless, these hilarious clips and pictures are amusing many fans and will go down in Kpop history as some of the most awkward moments, ever.  Check them out below!
(null)

Suzy holds Minho's wrist instead of his hand resulting in an extremely awkward moment.
(null)
Kai immediately lets go of actress Kim Yoon Hye the minute the performance ends…. yup, definitely business partners.
(null)

BTS's Suga likes to keep his distance from fellow co-workers, Apink.
(null)

Kai is back at it again with another business partner, Kim Yoo Jung.
(null)
Big Bang's Seungri and TOP may have been in the same group for 10 years, but clearly they are mere co-workers.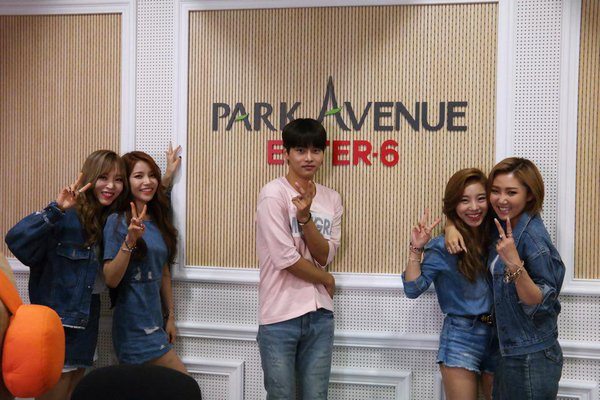 You can feel the awkwardness between MAMAMOO and Vixx's N just by looking at this picture.
EXO and SISTAR like to keep a clear boundary between them.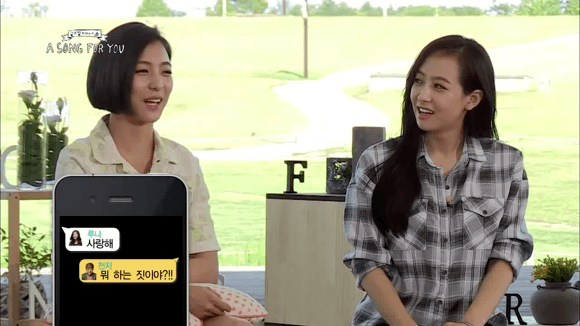 The text message between f(x)'s Luna and Teen Top's Chunji reads:
Luna: I love you.
Chunji: What do you think you're doing?!!
Friend-zoned.
Share This Post