Apink Son Naeun transforms into an American beauty at the beach
Although autumn is officially here, it does not mean beach concepts are banished.
Apink's Naeun poses as an American enjoying her summer, complete with patriotic outfits and fun at the beach.
She casually strolls on a deserted beach in her red and white outfit, leaving behind a trail of footprints.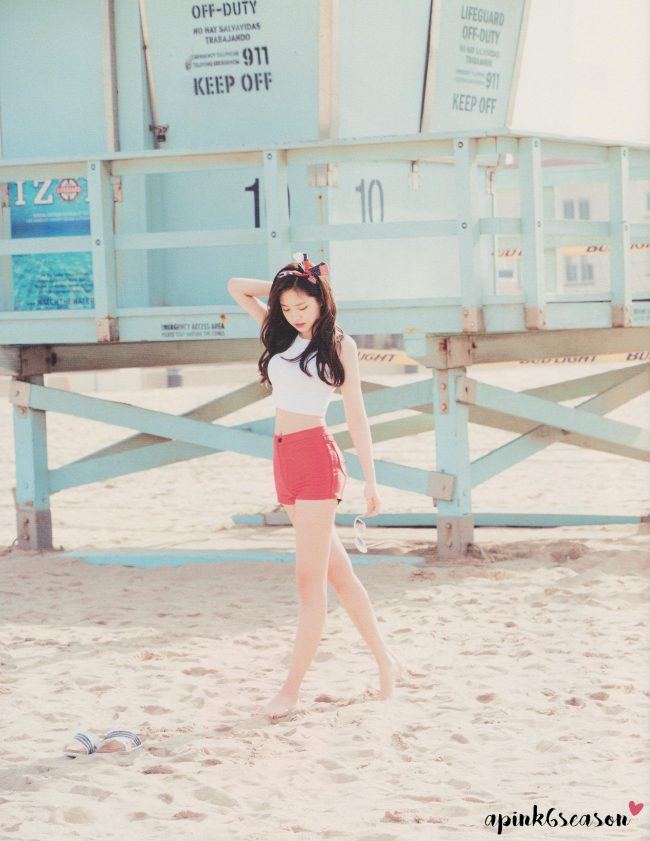 Nauen confidently leans against the lifeguard deck with a sly smile, as her crop top showcases her amazing figure.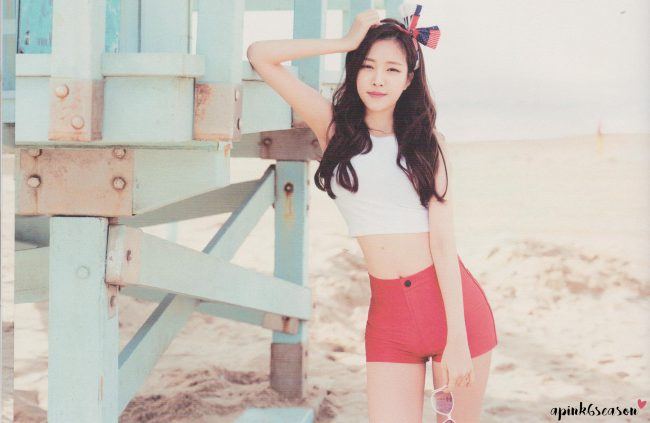 Her stare can stop people in their tracks even during the simple act of removing her sunglasses.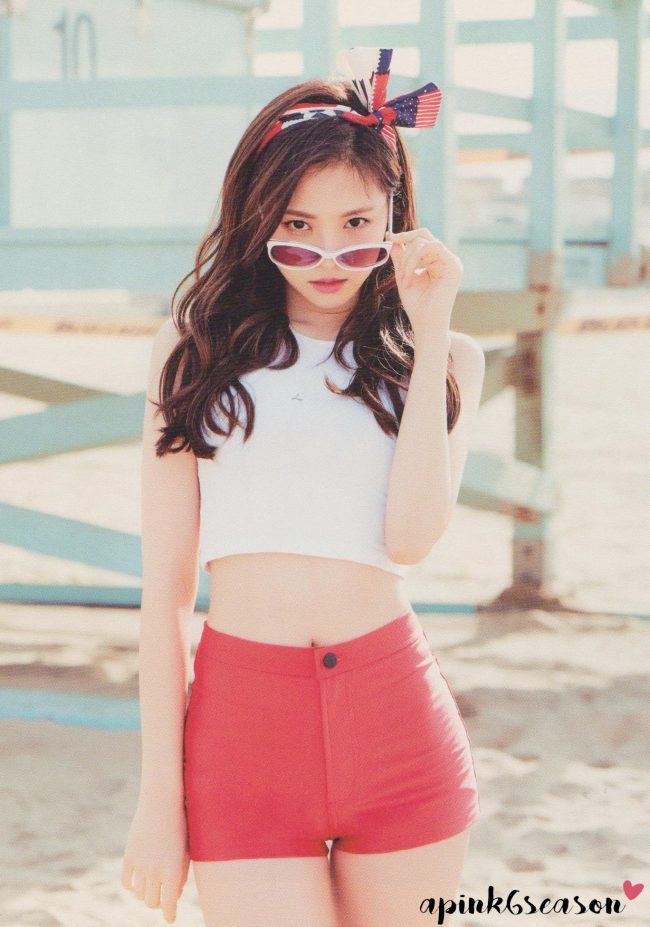 This photo makes the perfect wall poster; the bright outfit and background celebrates all the fun that ensues from summer.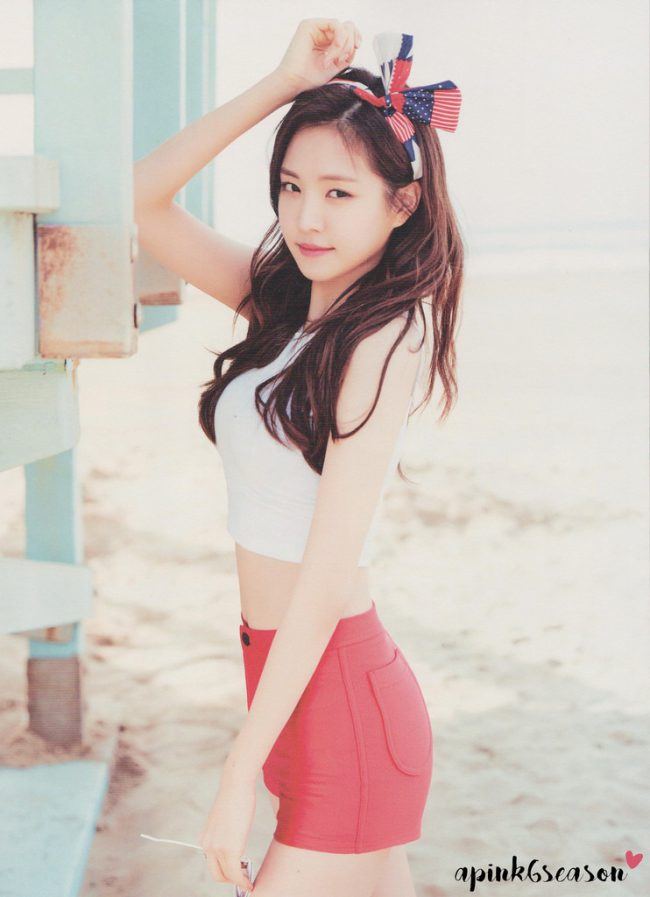 An American style photoshoot would not be complete without an alleyway/street setting.
Naeun playfully adjusts her hair against a brick wall with "Cocktails" printed above her, she may appear rather young, but she is legally able to drink in the States.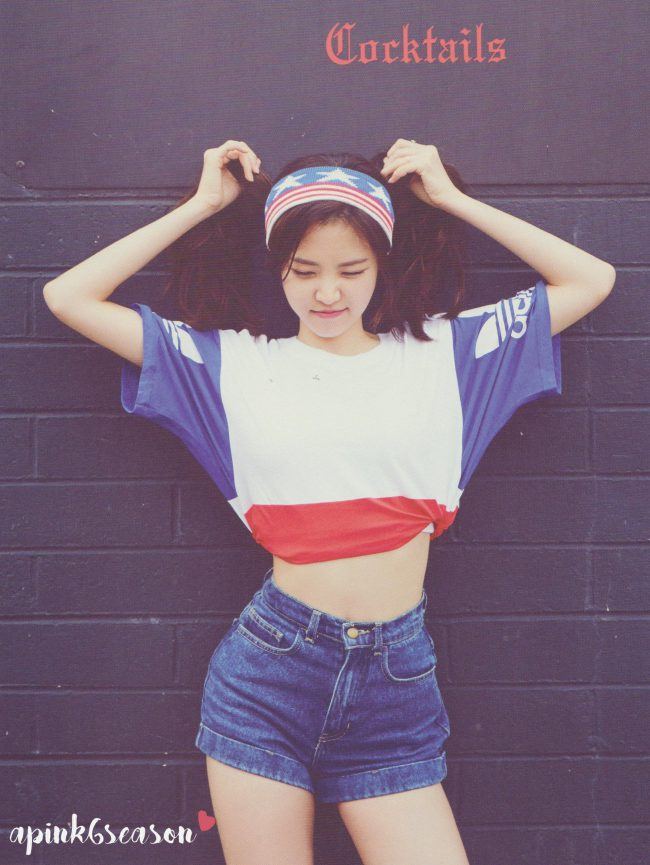 She puts on her best intimidating face as she leans on the entryway to a restaurant. There is quite the juxtaposition with her youthful appearance and pigtails, against the dark and shabby walls.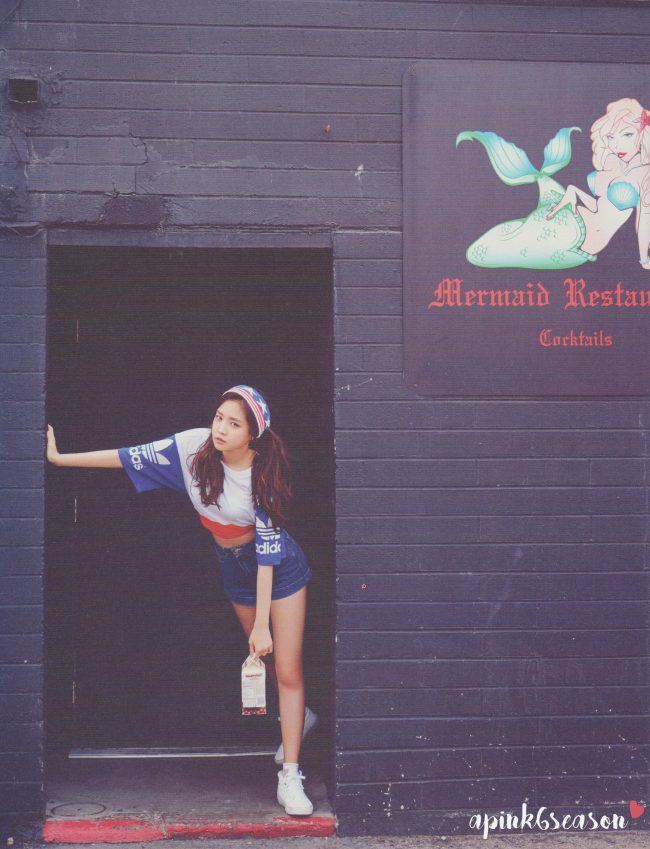 The idol takes inspiration from hip hop artists as she poses with both of her arms raised, possibly in an effort to block the sun from her eyes.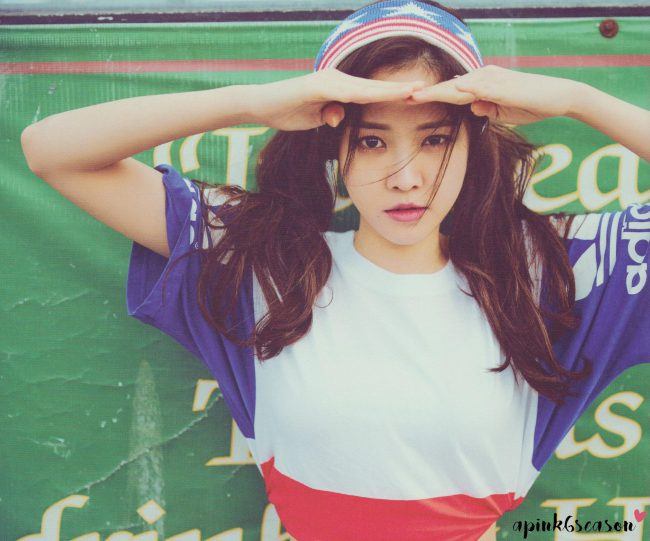 Naeun attempts to be a rebel as she poses on a emergency gate.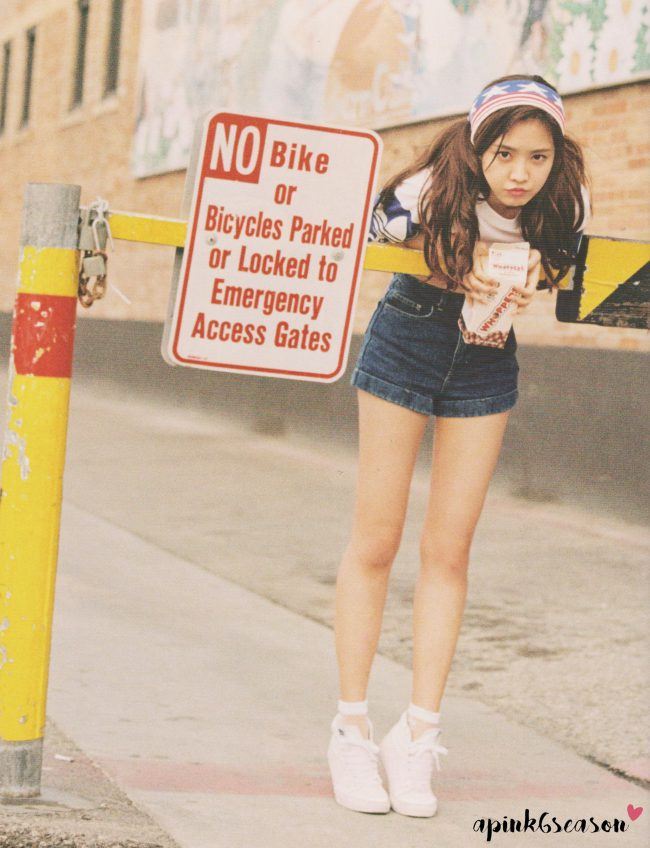 She subtly sells chocolate to the audience as she cutely holds it (and even balances it on her head) while staring at the camera.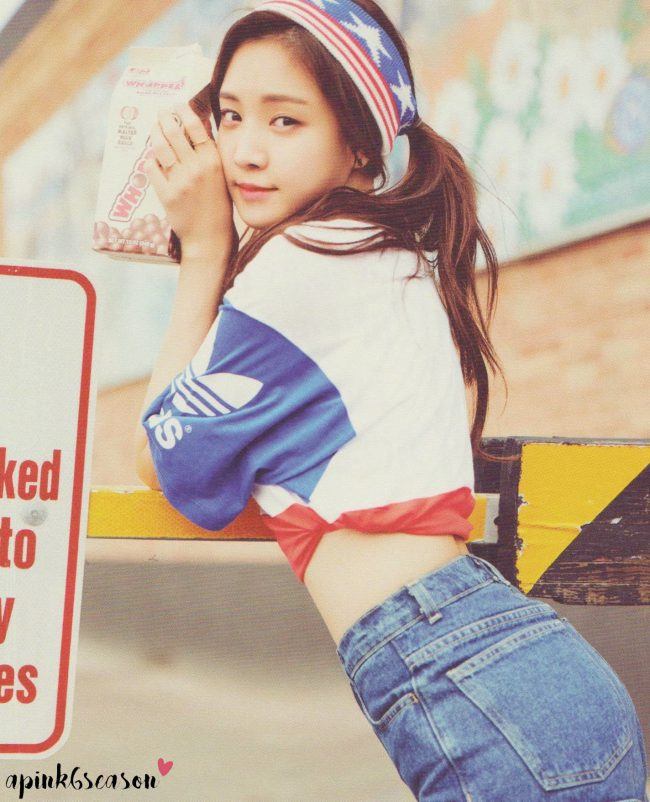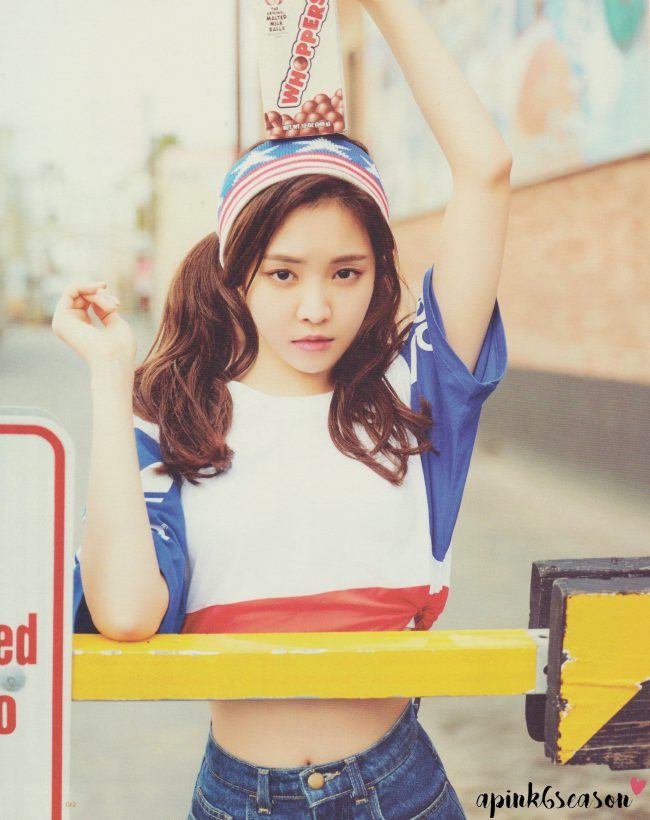 The American style photoshoot was well executed as it provided the classic summer beach trip and spontaneous outing.
Source: Imgur
Share This Post