American Actress Bella Thorne responds to EXO's Sehun liking her photo on Instagram
Recently, Sehun was spotted liking Bella Thorne's Instagram photos, so she returned the favor by following him back.
EXO's Sehun had liked two of Bella Thorne's photos on her Instagram account, which resulted in his fans flocking over and flooding her comments section with Sehun's name by tagging him multiple times.
A day later, Bella Thorne showed her appreciation of the sudden influx of attention on her Instagram posts by returning the favor and following Sehun back, as well as two other EXO members, Baekhyun and Chanyeol. She also started following BIGBANG's G-Dragon and 2NE1's CL.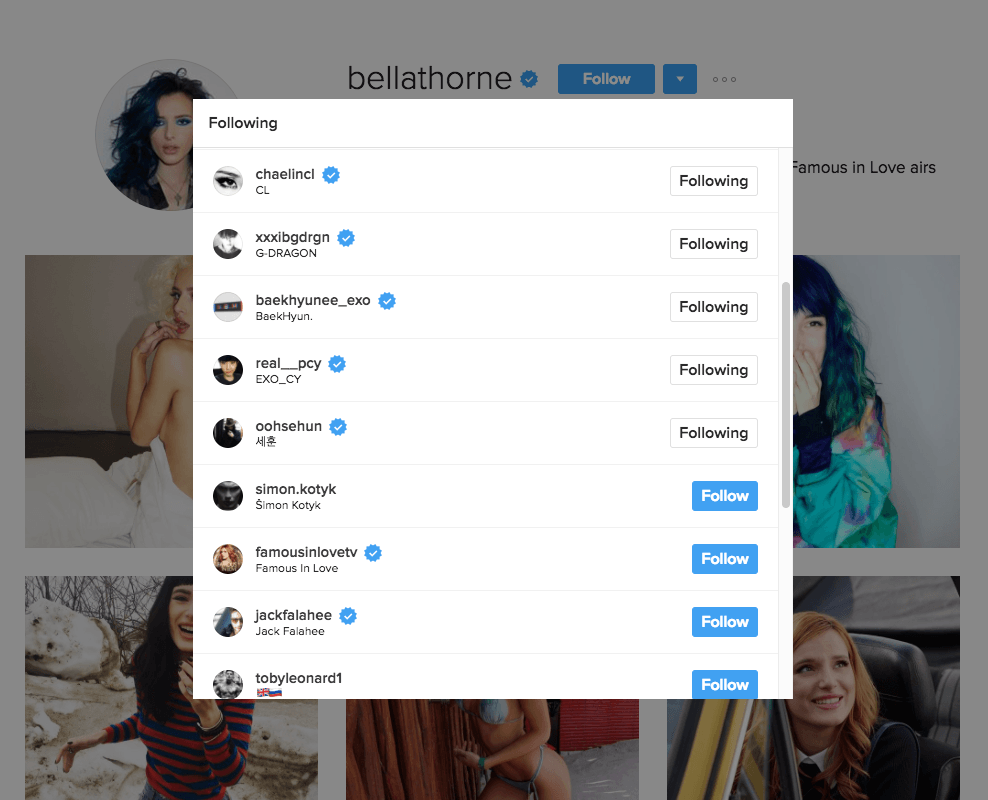 Previously, Sehun's birthday hashtag #happysehunday was even included in a few of Bella's Instagram posts that were uploaded on his birthday, but it is still unclear whether she included the hashtag to genuinely wish him a happy birthday or simply to increase her post's exposure.
Share This Post