American Journalist Called Rap Monster "Rat Monster" By Accident
A news program in the United States accidentally called Rap Monster as "Rat Monster" and fans are angry. 
BTS appeared on FOX news program, The Morning Blend, for a brief interview about Korean music and their concert tour in the United States. Although the interview went on smoothly, a misspelling on Rap Monster's name was noticed.
In an unfortunate accident, Rap Monster was labeled as "Rat Monster" as the interview continued. The title on their Youtube video also bore the same label which disappointed fans.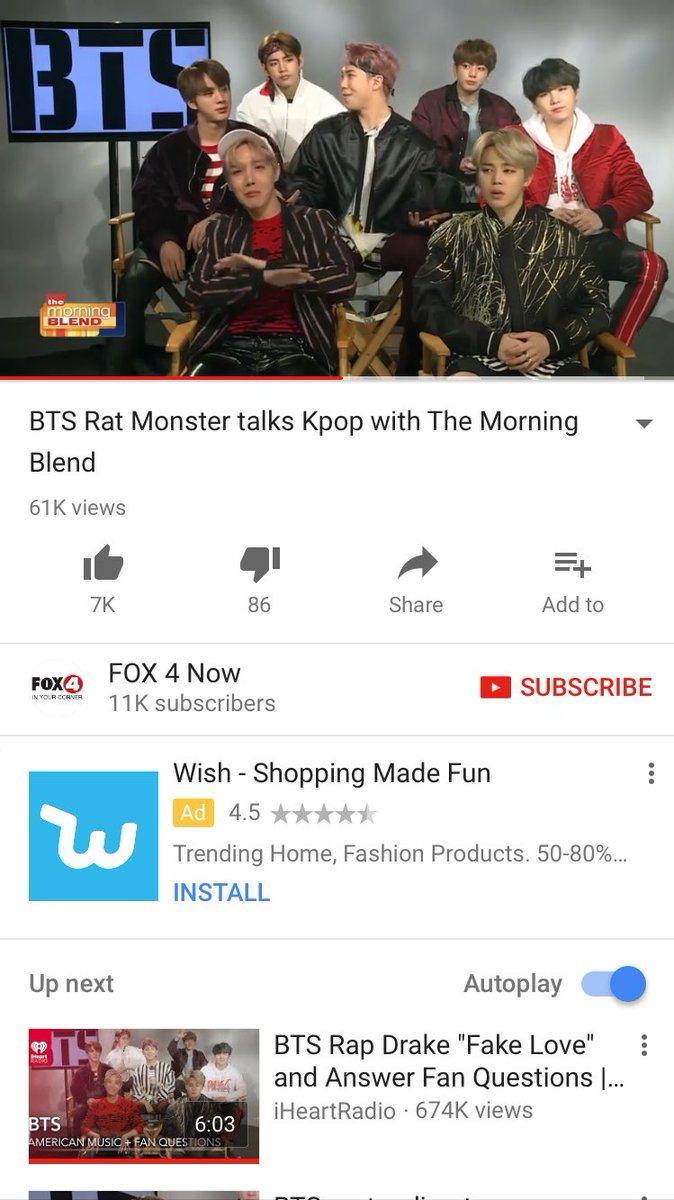 The Morning Blend corrected their mistake and changed Rap Monster's name correctly. The original video posted on their Youtube account was also fixed while the comments section was left disabled. The program also apologized for their mistake.
BTS Rap Monster comes on The Morning Blend to talk about their shows and successes. The popular Kpop chart leading group BTS talks about their group and why they are trending. (Due to the nature of the production there is a slight audio delay between questions).

Sincere apologies to "Rap Monster" for previously misspelling name.

— The Morning Blend
At present, BTS will meet with their fans for two more dates in Anaheim on April 1st and 2nd.
Catch the full interview below. 
Share This Post