AOA Hints Towards A Possible New Official Lightstick
Lightsticks are one of the must-have items for any fan, and it looks like AOA's official lightstick is getting an upgrade!
Many K-Pop groups have unique lightsticks that fans can use to show their support for the group. The designs are unique to every fandom and are one of the most important items a fan can have. With an endless number of shapes, colors, and looks, each group tries their hardest to create a lightstick that will, literally, stand out from the crowd.
AOA already have a basic lightstick design featuring their logo, but after one of Seolhyun's recent Instagram posts, fans are thinking that AOA might have a new and improved lightstick coming out soon.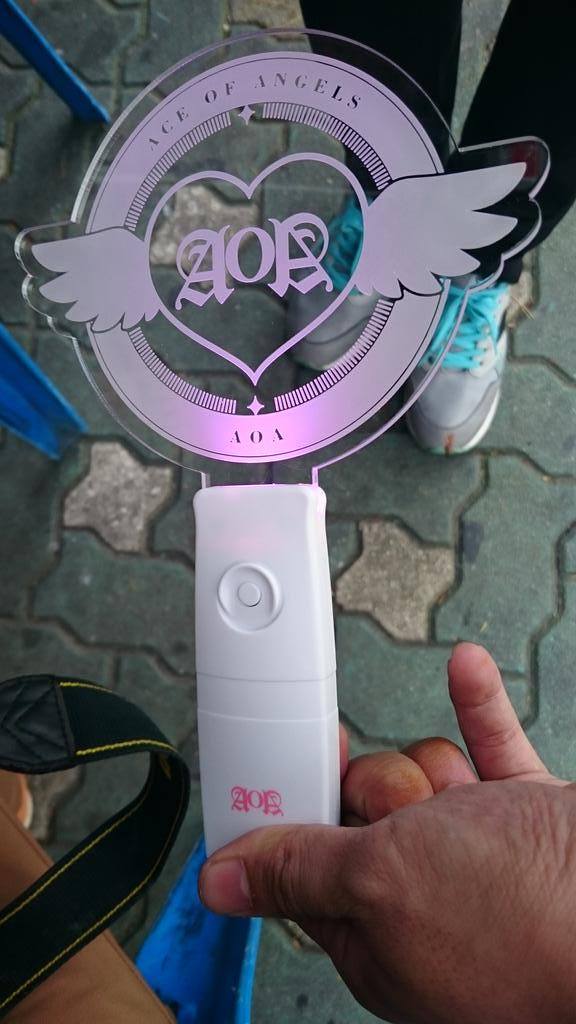 The new lightstick features angel wings with a white light. Many fans are already in love with the design and can't wait to get their hands on it.
This awesome wing design results in a lightstick that really matches AOA's personality. Fans can show their support for the group as light radiates from its base and creates something truly fit for the Ace of Angels.
With AOA's growing popularity and the group completing their first solo concert in Seoul earlier this month, it looks like there will be many chances for fans to test out the new lightstick soon.
Share This Post