AOA's Yuna Flaunts Her Sexy Figure And Shares The Secret To Her Body
AOA's Yuna showed off a toned physique that many would deem as "body goals" in the latest issue of Cosmopolitan Korea!
In her photo shoot with Cosmopolitan Korea, Yuna wowed readers with an extremely well-toned arm and thigh muscles.
Furthermore, her healthy body line was further accentuated in tight, all-black sportswear, emphasizing her goddess-like body.
She also gave insights on exercising and working out, where she said the following in an interview with Cosmopolitan:
"Starting to work out is always the hardest thing. If you actually start working out often, you continue to work out because you get addicted to the progress of your body. Every day you get to see a small amount of improvement and that is what makes me want to keep on exercising."
She also added another important tip to keeping fit which is to "avoid late night eating". Check out her toned body from her photo shoot here: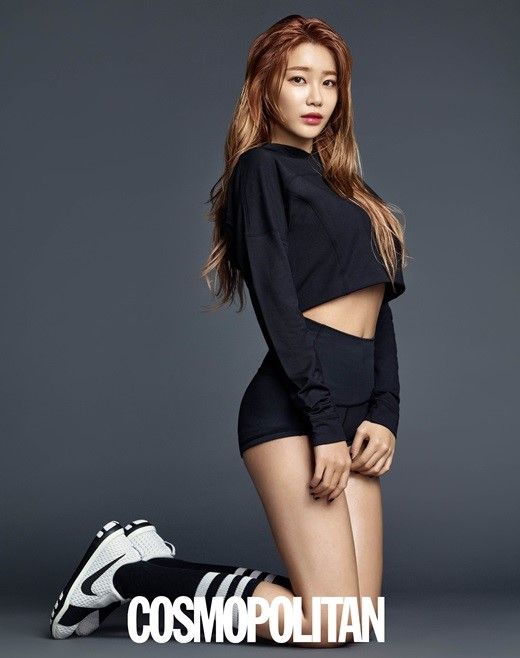 Share This Post