APINK Members Feast Themselves On Marinated Chicken Feet
Everyone has their own preferences when it comes to food, but APINK shocked everyone when they couldn't stay away from this certain dish.
On February 4, APINK's Bomi and "husband" on We Got Married, Choi Tae Joon, hosted a housewarming party. Everyone from APINK attended the party and was treated to a home-cooked meal.
Choi Tae Joon showed off his cooking skills by preparing a noodle dish with steak, while Bomi cooked marinated chicken feet, which the APINK members dived into immediately.
When the hosts of the show witnessed APINK's love for chicken feet, they were all surprised and compared their ravenous appetite to that of barbarians ripping meat off a bone.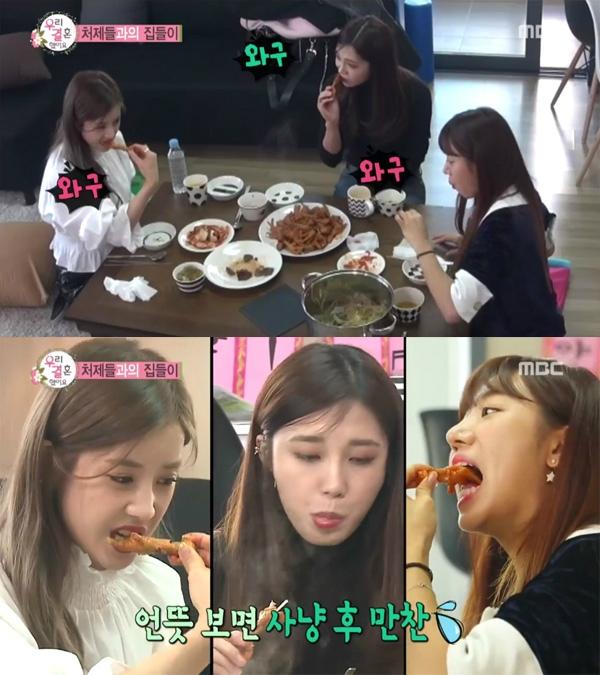 APINK then explained that they preferred chicken feet over beef, surprising Bomi's husband and the hosts once again with their unexpected taste in food.
The members of APINK showed off their love of chicken feet in the past as well on "Weekly Idol".
Source: Xports News
Share This Post