Apink's Eunji is brutally honest during this live phone call
Eunji showed a different kind of closeness to her actor friend during a live call.
On a recent episode of the MBC variety show Video Star, guest Seo Ha Joon claimed that he was a close friend of Apink's Eunji.
To prove his claim, he made a phone call to Eunji, who was currently in Taiwan for an international schedule. During the phone call, Eunji was asked several questions about the actor, which revealed her merciless honesty.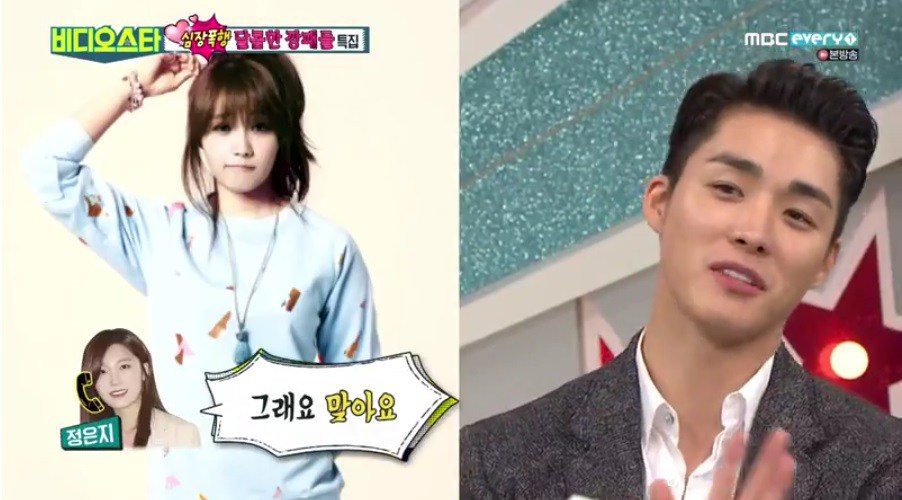 When the show's host asked, "Usually, what kind of oppa is he?" Eunji bluntly replied, "He's a kind of person who thinks that he's really handsome," which caught Seo Ha Joon off guard.
Eunji was also asked if there's a time when Seo Ha Joon asked her to introduce him to one of the Apink members. In reply, Eunji teased with an ambiguous "I don't think there's anyone," causing everyone laugh on the set. Worried about potential misunderstandings, the actor warned her, "You have to say it properly right now!"
Eunji later refuted claims that the two were close friends, noting that they don't usually video call each other. However, before the call ended, Eunji quickly laughed and apologized to Seo Ha Joon for teasing him, exposing their true close relationship.
Savage Eunji has returned once again haha #apinkfunny pic.twitter.com/tqmJH8tUK6

— apink funny clips (@apinkcomedy) December 6, 2016
Share This Post