Apink's Namjoo impresses with surprisingly voluminous mouth
Apink's Namjoo recently surprised fans by showing off her surprisingly voluminous mouth on a television broadcast. 
To back up her claim of having the biggest mouth among female idols in the K-Pop industry, Namjoo measured both the length and volume of her mouth. Measuring in at a whopping 9 cm in length and fitting fifteen entire sausages, Namjoo truly shocked viewers and cast members alike with her impressive mouth size.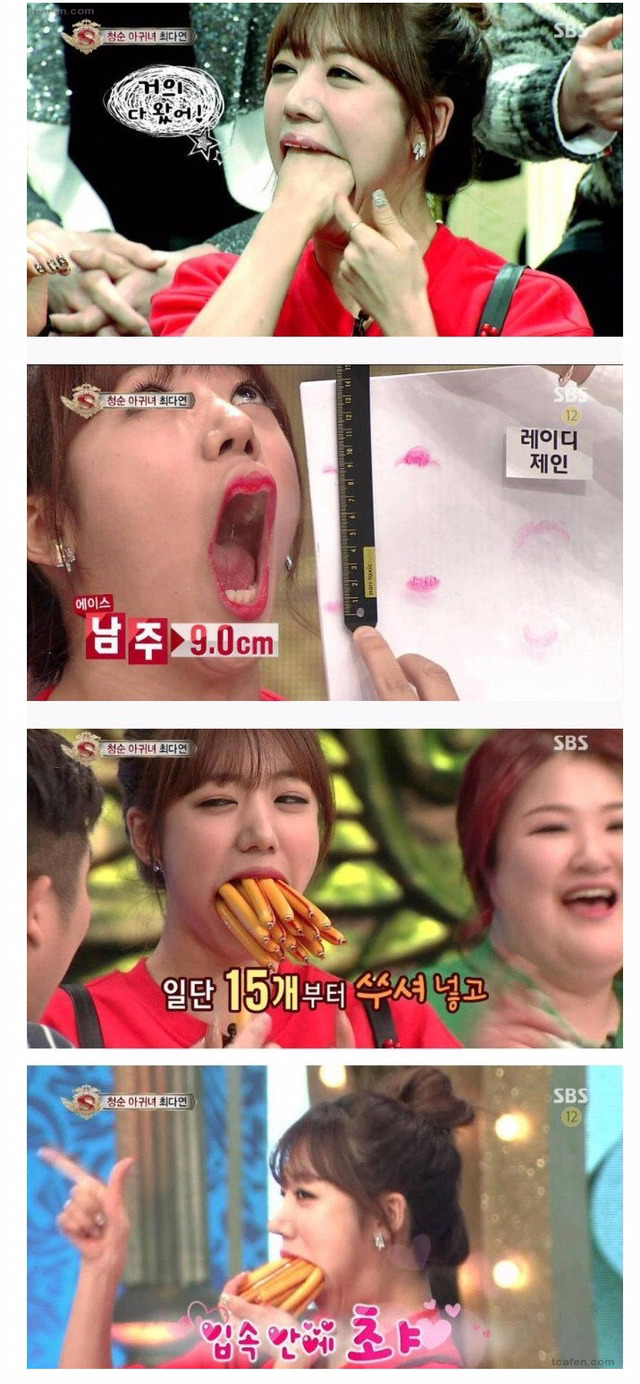 Source: Daum Cafe
Check out some of Namjoo's funniest moments in this hilarious video compilation below:

Share This Post