B1A4 Members Reveal Sandeul Acts Like A Different Person In Front Of Girl Groups
B1A4's Sandeul was revealed to act a little differently when around girl groups, according to other B1A4 members.
January 5, on radio program Nam Hee Suk's Cider, members of B1A4 joked about how different Sandeul acts whenever there are girl groups around. Nam Hee Suk revealed he had heard Sandeul would often act cool in front of girl groups, to which the B1A4 member jokingly corrected him, stating that he "tends to slightly over exaggerate" when around them.
Shinwoo revealed, "Whenever we are at an end-of-year performance, most of us are on stand-by, and we stick together; however, Sandeul is nowhere to be seen, as he's busy going around from group to group."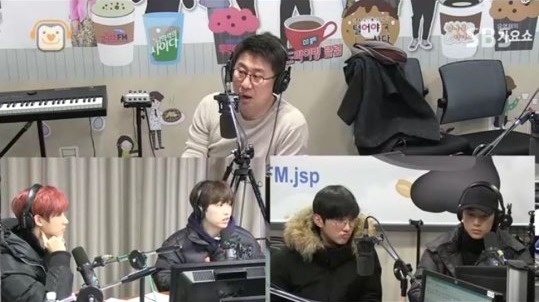 To test whether he was being honest, Nam Hee Suk further asked him which groups he was close to in particular, to which he mentioned VIXX, BtoB, BTS, EXID, and MAMAMOO. He further explained, "We don't really get to see each other, other than at these venues, and so I like to go around and ask them how they're doing."
Sandeul's tendencies to wander around and touch base with everyone earned him the nickname of "director" by Nam Hee Suk, which the other members of B1A4 seemed to approve.
This episode of Nam Hee Suk's Cider aired on January 5, 2017.
Source: Newsen
Share This Post