BamBam Is Forever Shook After Reading Erotic Fan-Fiction About Himself
Bambam recently discovered the dark side of K-POP, smut fanfiction.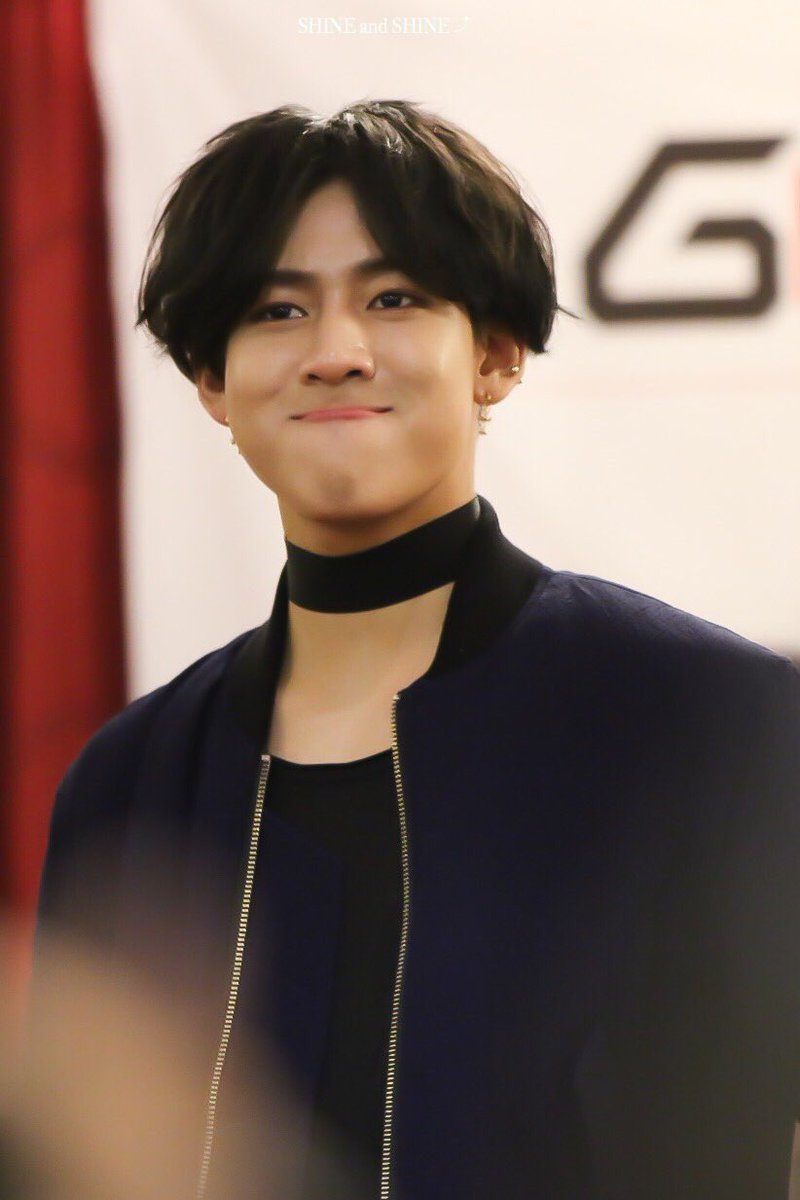 Bambam is known to be friends with a YouTuber named Dee Kosh.
Longtime no see my boi! @TheDeeKosh pic.twitter.com/VhHFVrhcKU

— BamBam (@BamBam1A) June 7, 2017
Recently, Dee Kosh uploaded a video of himself reading erotic fanfiction.
HELLO FRIDAY!! So this week i did an ASMR video. And i read Erotic Fan Fiction about Justin Bieber, Bambam of… https://t.co/mOo8VMzLFe

— Dee Kosh (@TheDeeKosh) June 23, 2017
Out of curiosity, Dee Kosh looked up to see if there were any GOT7 Bambam erotic fanfiction and was shocked when he found some.
He had a hard time trying not to laugh while reading sexual fantasies about his friend.
Bambam ended up watching the video and tweeted a link to it, with the words "I don't know what to say about this."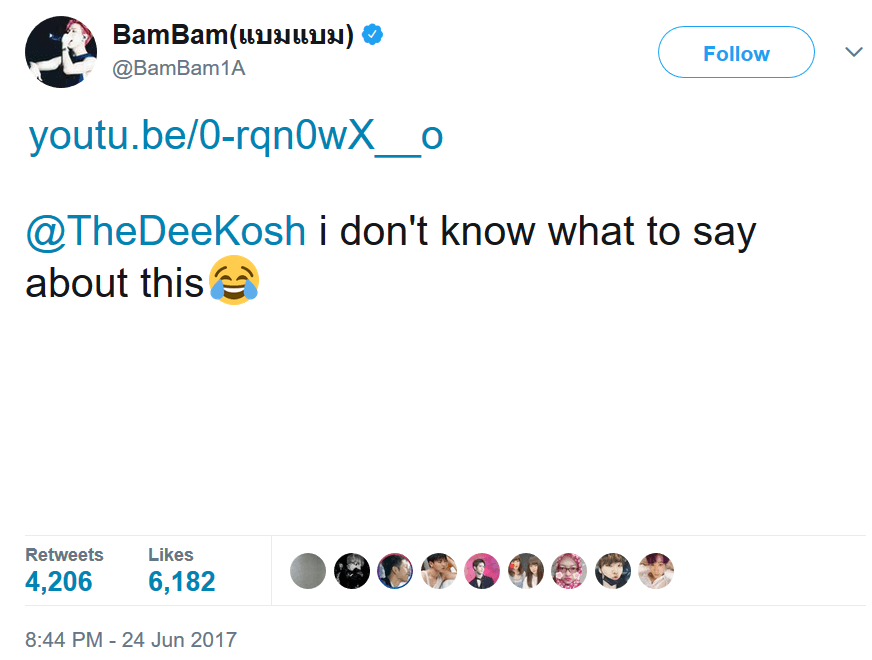 A fan warned him that he should stay away from reading more and Bambam said that he doesn't want to get into fanfiction.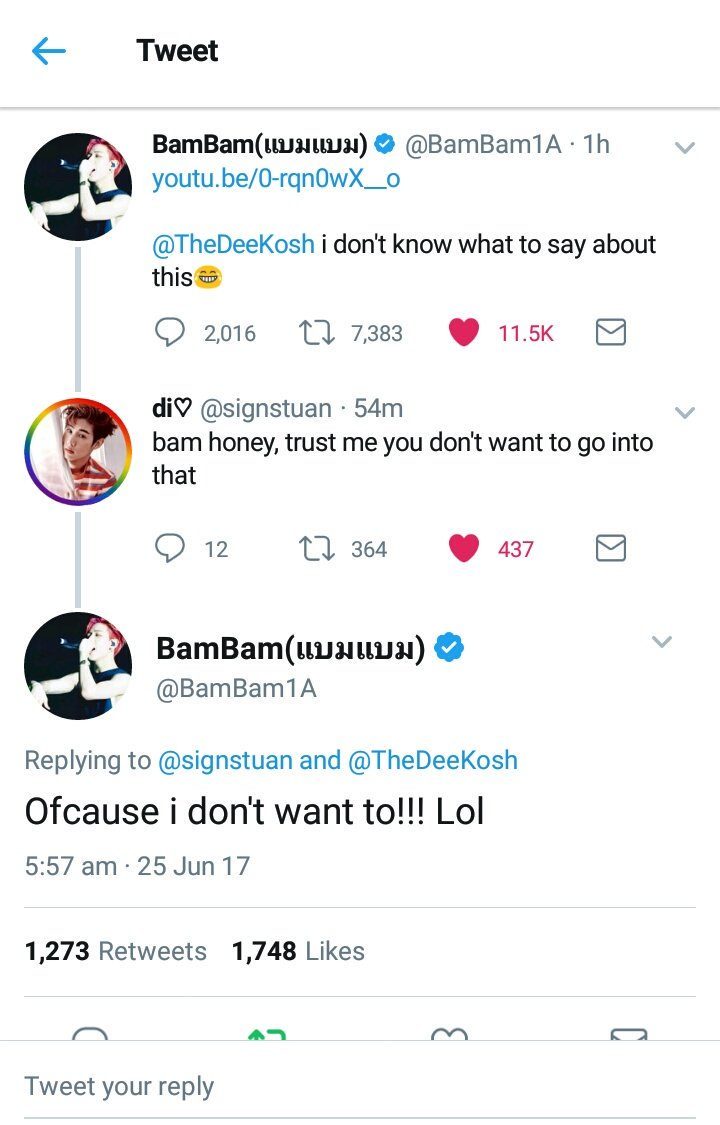 Bambam deleted the tweet after a while, but the screenshots of the tweet and the video have still been circulating around.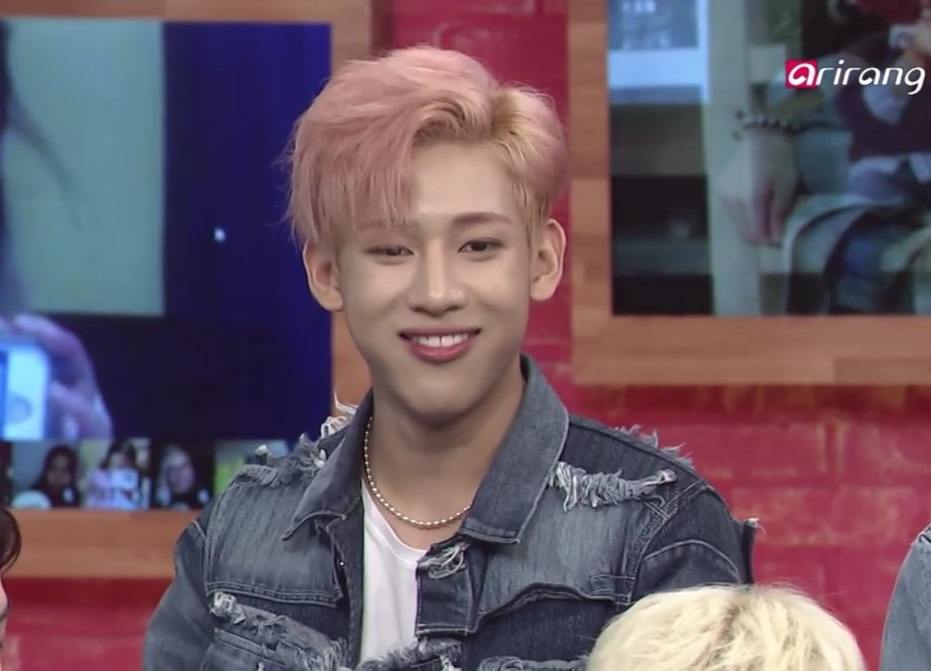 Check out the fanfiction Bambam listened to in the video below! 
Share This Post