This Beautiful Korean Building Is Built Out Of Something Everyone Considered Trash
This stunning pavilion may look like a simply designed building at first, but parts of a ship were used to create this fantastic building!
This building titled "Temp'L" was on display at the Seoul edition of Museum of Modern Art's Young Architects Program. Made by the architecture company, Shinslab Architecture, this unique piece won last year's MoMA Young Architects Program in Seoul.
At first, it may seem like any typical building, but this pavilion was built using special parts.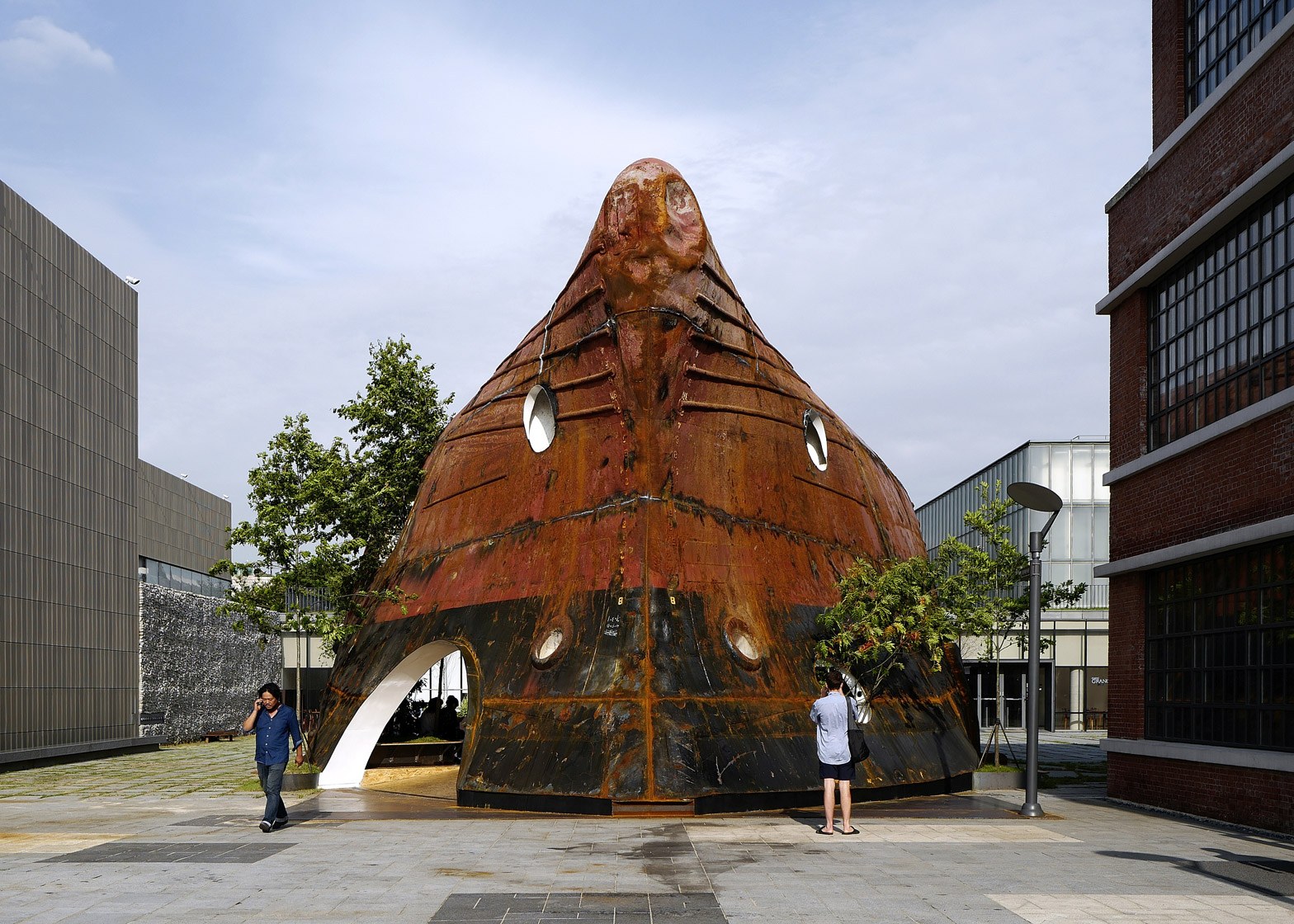 One can see the beauty of the building at first sight, but it also has a recycling purpose. Shinslab Architecture reused materials from an old ship to create this structure, which was inspired by the ancient Greeks.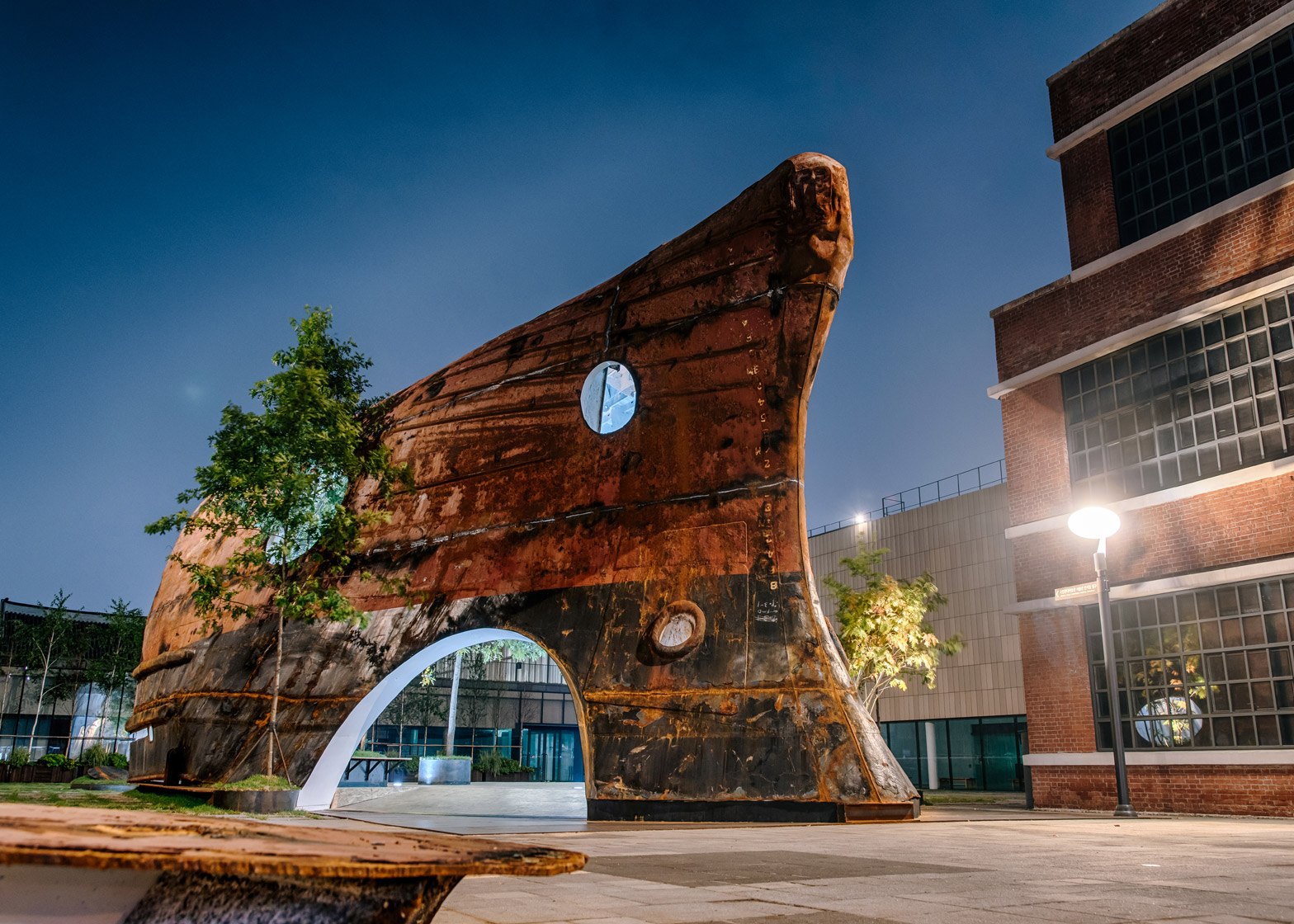 To reveal the space inside, Shinslab Architecture flipped the ship upside down and cut off part of the sides.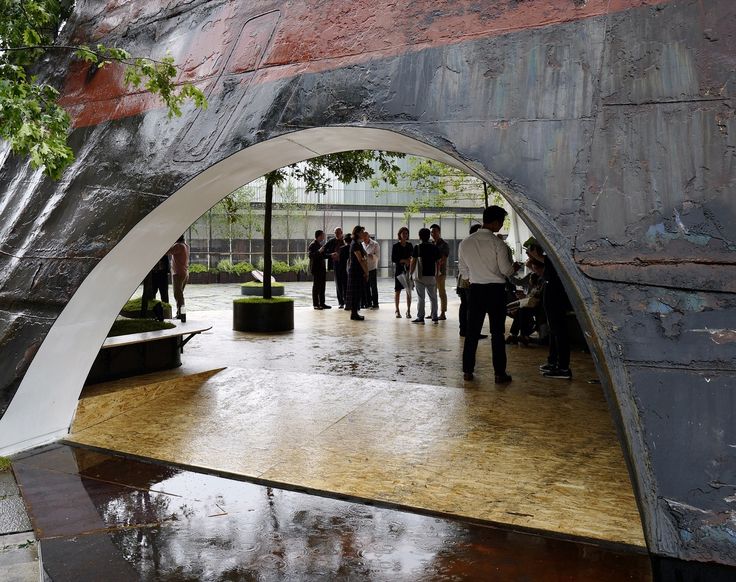 Visitors are greeted by a rusty and rough surface that shows the origin of the material. The inside space is an open area that allows visitors to rest. Inside the pavilion, there contains trees, benches, and a staircase that leads to a balcony.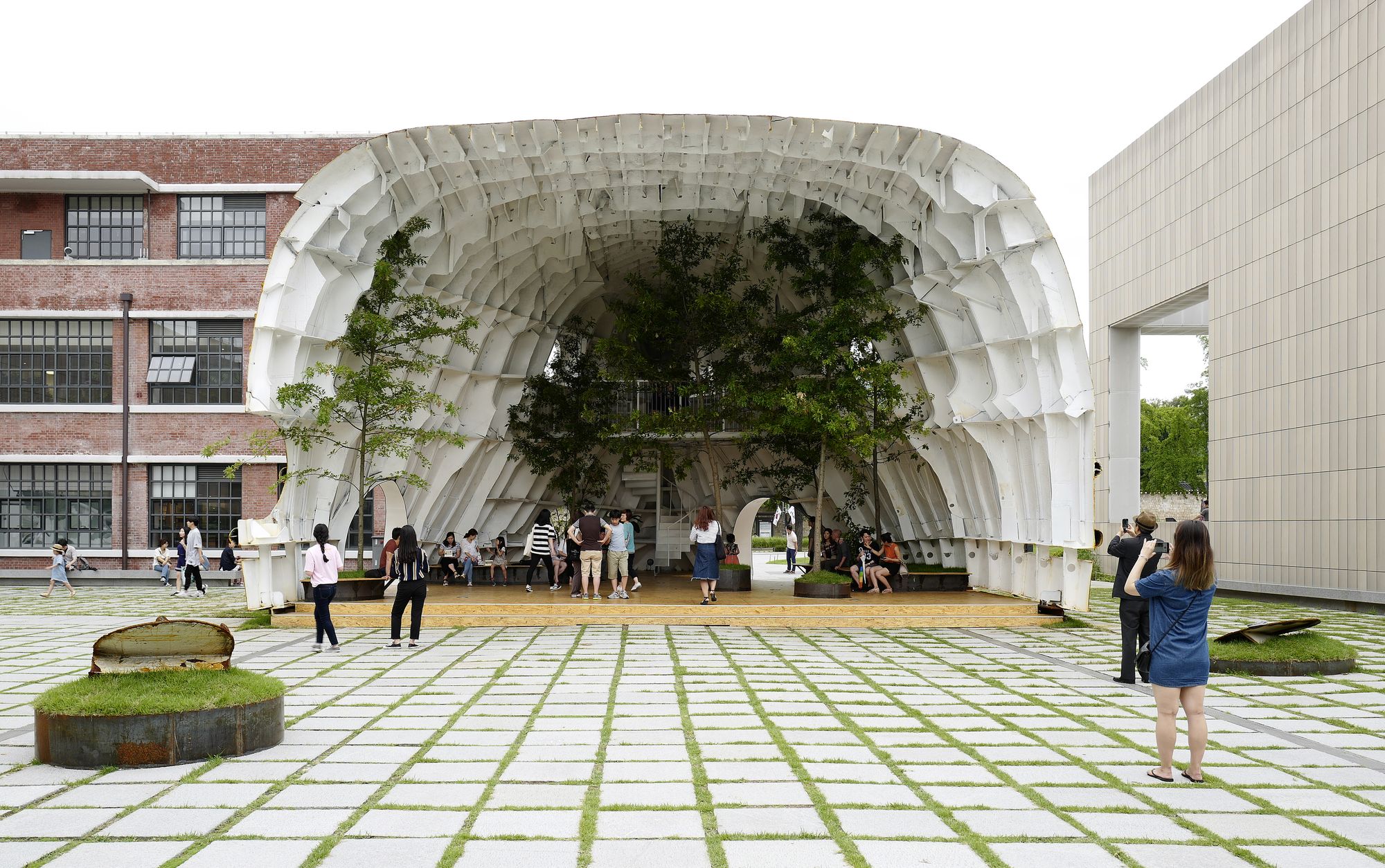 The massive structure located at the museum's entrance is meant to encourage pedestrians to come and take a look at the magnificent piece.
Source: Archdaily, and boredpanda
Share This Post