BIGBANG and EXO Gearing Up For December Comebacks
With 2016 winding down, it's almost time to ring in the new year, but not before a couple of highly anticipated comebacks.
The long-awaited comeback that's been on everyone's minds is finally here! It's been over a year since BIGBANG released new music and, as promised, they are scheduled to drop their full-length album, MADE, on December 12th! YG Entertainment has posted multiple teasers on Instagram and Twitter, revealing photos of the group and the tracklist. There will be two title tracks, "Fxxk It" and "Last Dance," a few songs BIGBANG released in 2015, and a new one titled, "Girlfriend." Considering this is their last comeback before the oldest member, T.O.P, enlists in the military, BIGBANG will definitely be ending 2016 with a bang.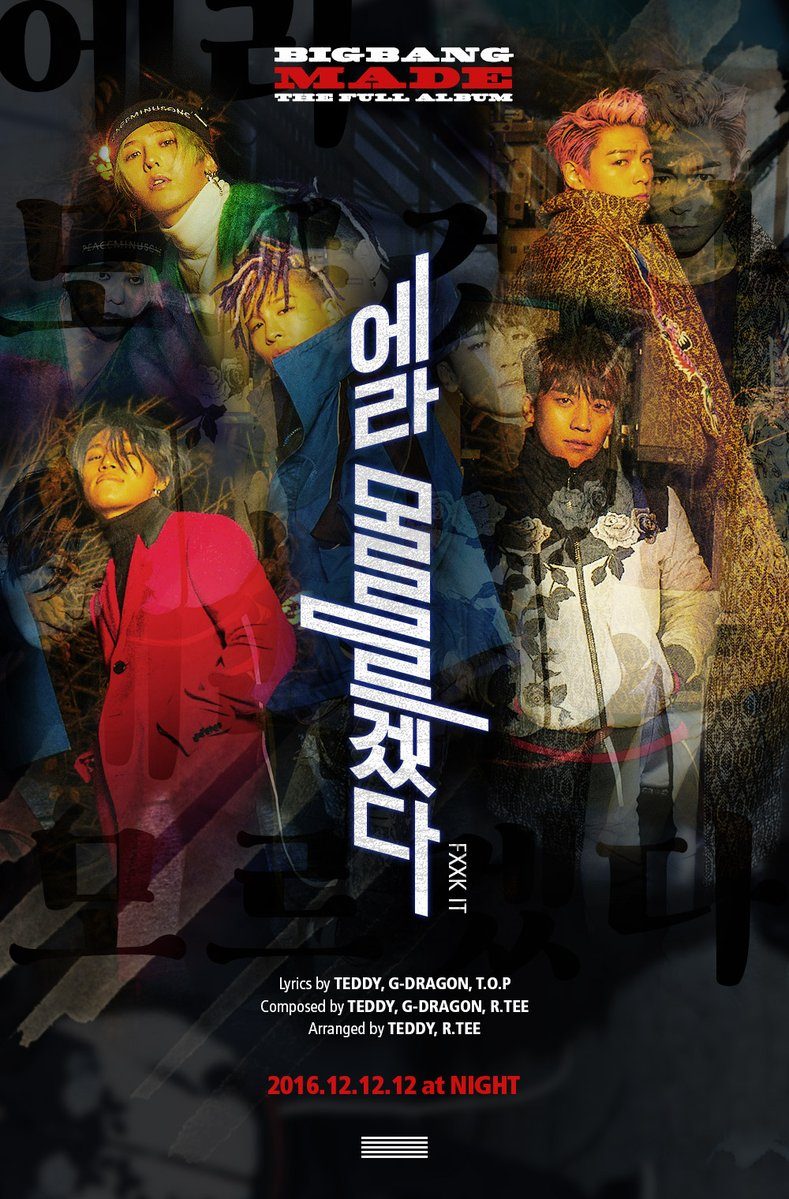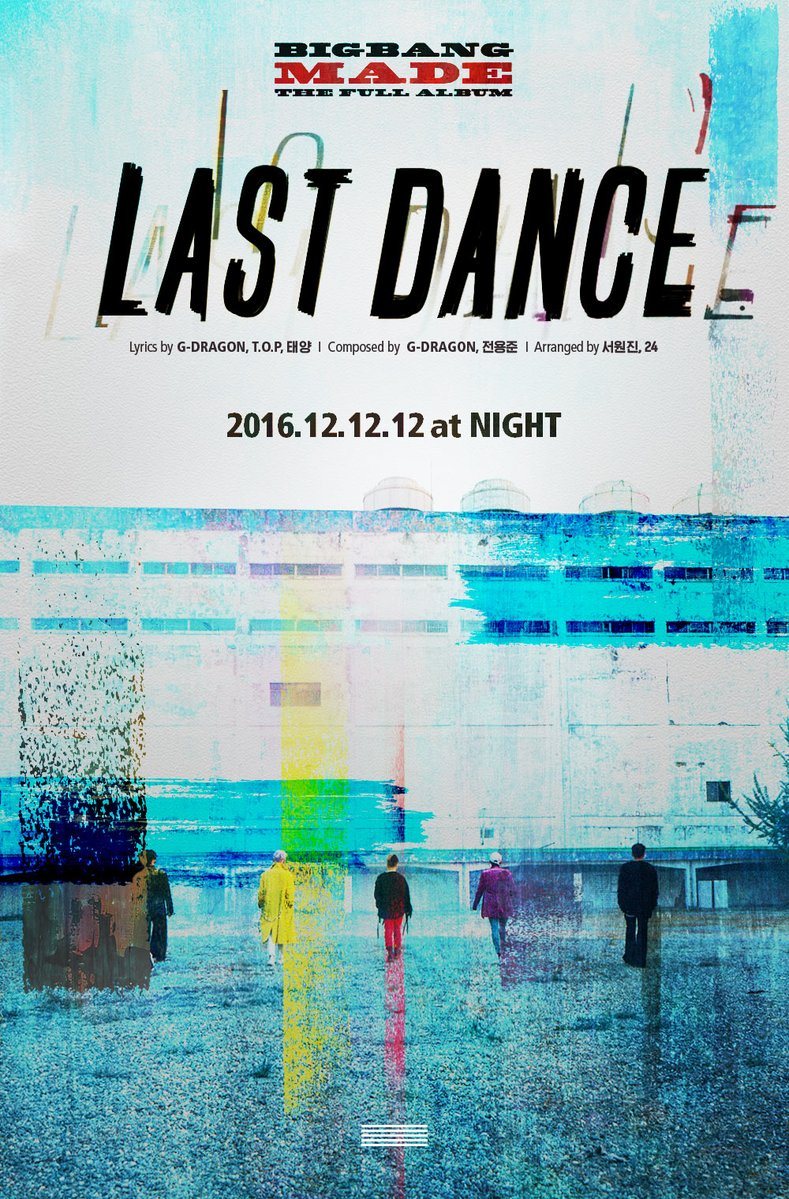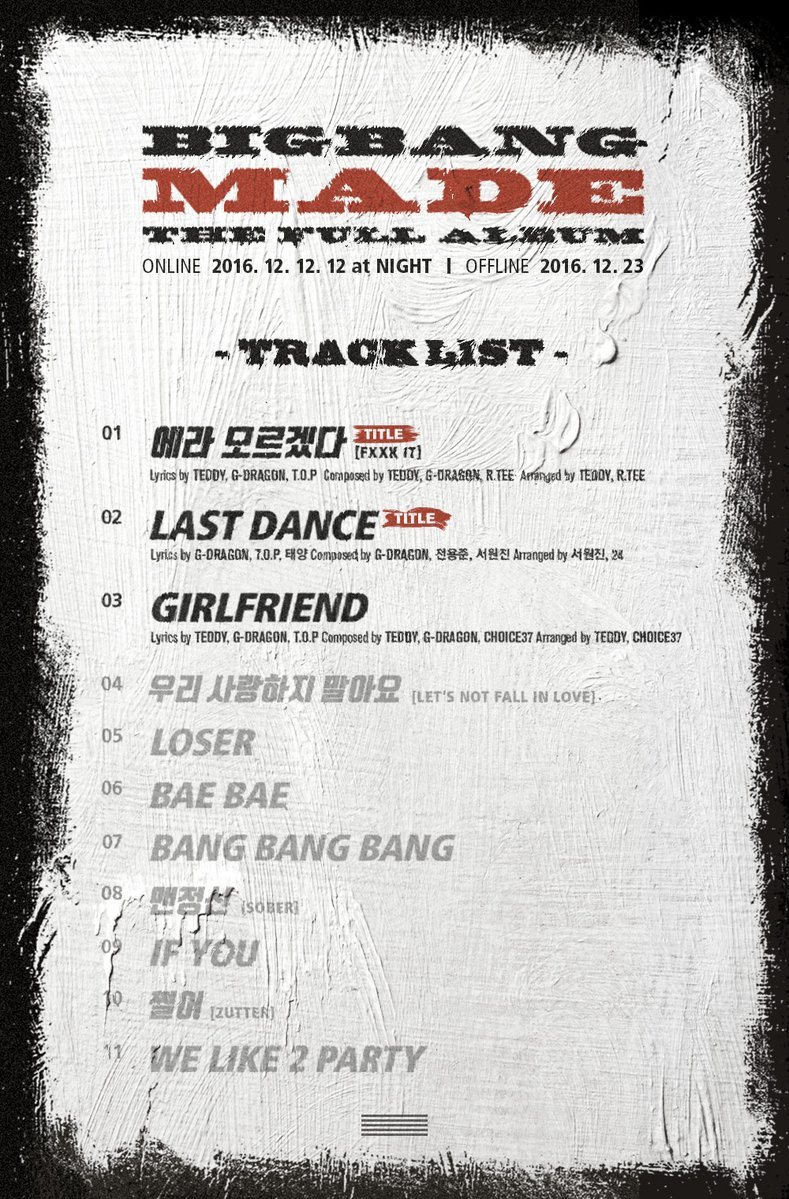 EXO will also be making a comeback this winter! SM Entertainment announced that the group is set to release another winter album on December 15th. The title is yet to be released. EXO has already released two winter albums, Miracles in December (2013) and Sing For You (2015), both of which were very successful. This new installment is expected to receive lots of attention as well, adding another great album to their repertoire.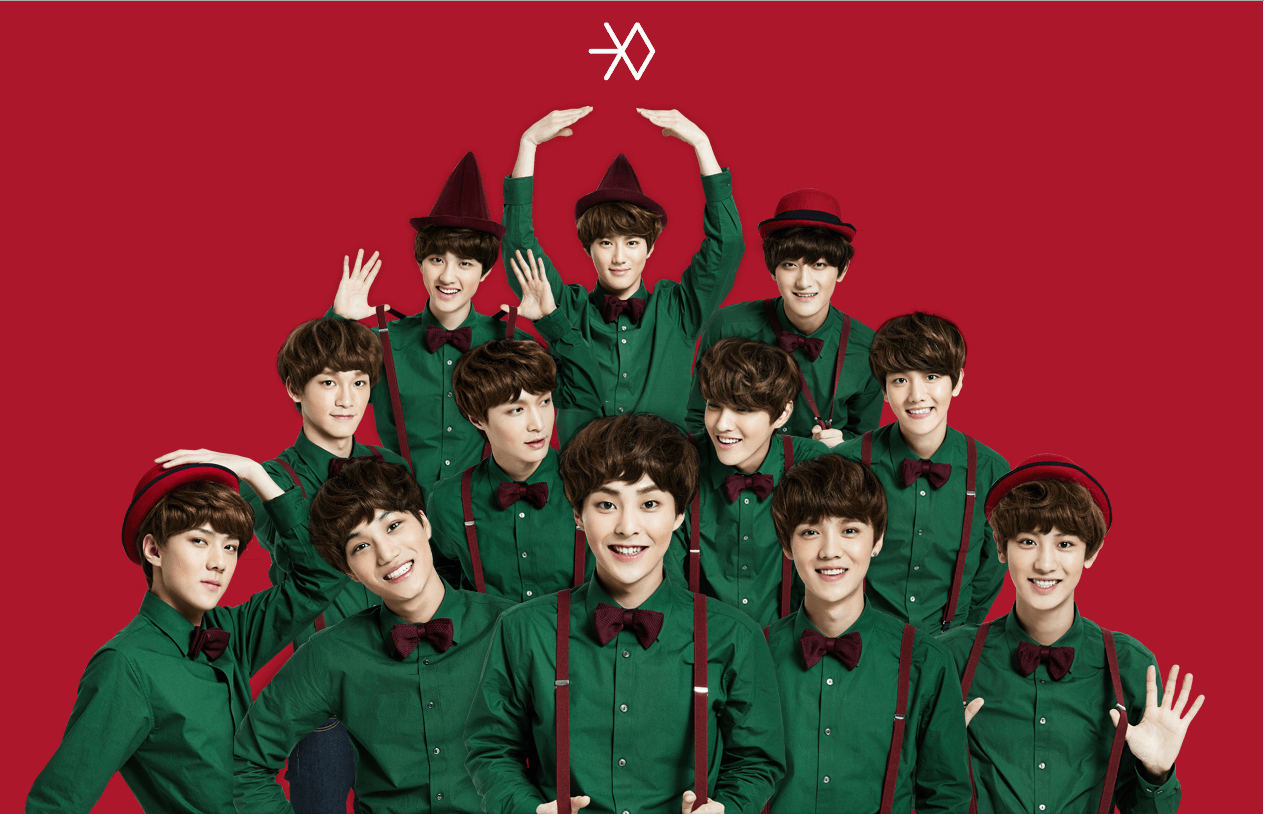 Both BIGBANG and EXO considered are super groups in Korea and are known for shattering records on music shows, world charts, and social media. Since their comebacks are only days apart, this will surely create some friendly competition as to who will generate the most buzz. Both groups are friendly with each other, so it will be interesting to see how they interact on stage when promotions begin!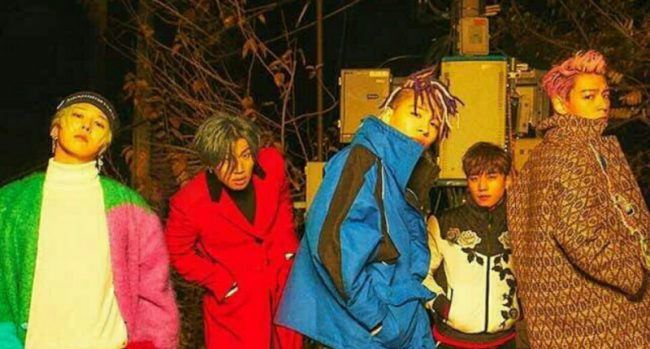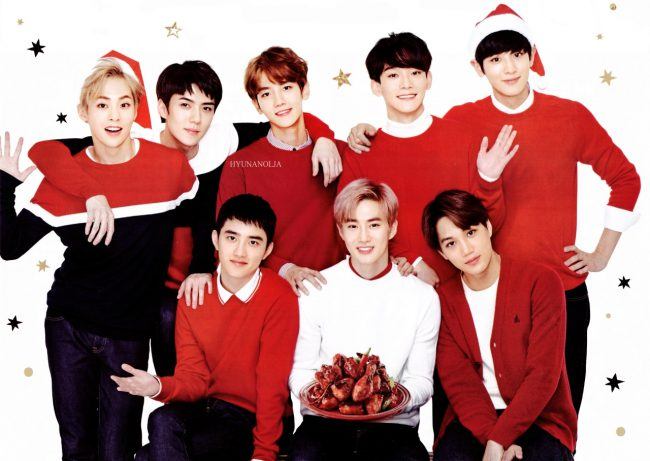 No rivalries here! VIPs and EXO-Ls are two of the strongest fanbases in K-pop, so fans of both groups will be treated to double the amount of amazing new music!
Share This Post