This is how BIGBANG's Daesung lost 14 Million Won in a matter of seconds
While BIGBANG was in New York on their MADE World Tour three members decided they wanted to stay another day, but in order to do so, they would need to provide 14 million won to support the staff staying with them.
When the members were asked who was willing to stay an extra day, G-Dragon, Seungri, and Taeyang immediately agreed, while Daesung contemplated whether he wanted to stay, T.O.P expressed that he would stay if everyone else agreed on staying.
Since BIGBANG decided they wanted to stay, the staff would have to stay as well and they felt it only fair that the members pay for the expenses. To make things more interesting, the group decided that one member would pay for all the expenses and the paying member would be determined by playing a ladder game.
Their coordinator drew 5 vertical lines down on a mirror with a number above each line and drew random rungs between each of the lines. At the bottom of one of the lines, "14 million" was written. The members would then choose one ladder each, and a turn would be made at each rung as the pen climbs down. Whoever lands on "14 million" at the bottom of the ladder would have to pay for all of the staff's expenses.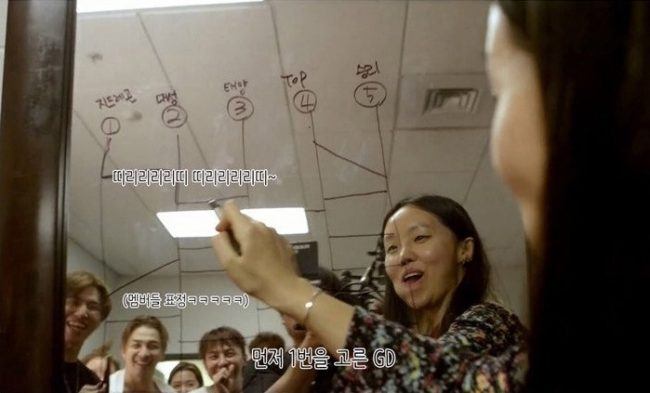 When the members were interviewed, G-Dragon, Taeyang, and Seungri all expressed that they wished T.O.P would end up paying, but to Daesung's disappointment, his ladder was the one that ended up arriving at "14 million".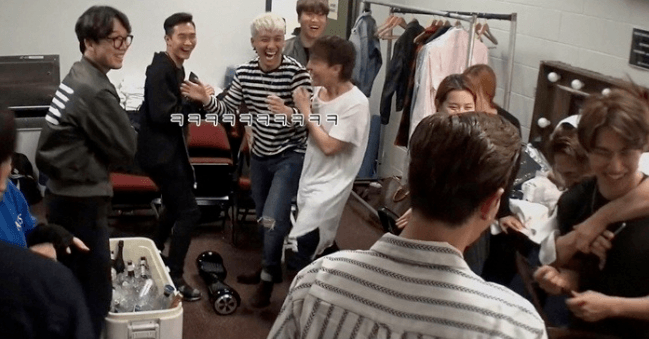 The other members were ecstatic, and T.O.P rubbed salt in Daesung's wound by saying, "The member who wanted to stay the least has to pay!"
Daesung laughed in shock, but continuously repeated, "I may look like I'm smiling, but I'm actually not..."
In the end, Daesung tried to make the most of the extra day in New York by going shopping, watching musicals, and drinking wine.
Source: bada TV
Share This Post