BLACKPINK dances for Song Ji Hyo and Kim Jong Kook on Running Man
BLACKPINK blew away the  Running Man cast with their powerful dance moves and eye-popping fashion.
The newest girl group that's been burning up the K-pop scene lately, are also burning up the fashion world with their distinctive style. BLACKPINK made their Running Man appearance on December 18th and absolutely wowed the cast members, including Song Ji Hyo and Kim Jong Kook with their dance moves.   BLACKPINK's signature style lately has been inspired by school uniforms, but with a classy twist.
Rose and Jennie both sported black mini skirts, while Jisoo and Lisa went with a cute plaid skirt and pants. Although all four girls have their own personal taste, they still manage to dress as cohesively as possible, without clashing each other's outfits.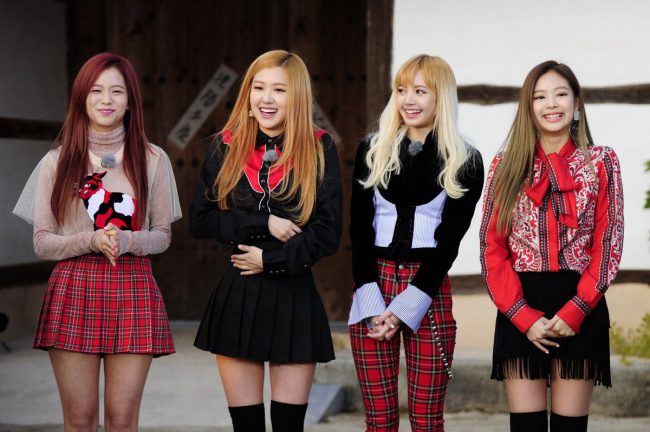 Kicking off the show, BLACKPINK performed a short version of their latest hit, "Playing with Fire" for the cast of Running Man. The amount of sass and attitude these girls show off, compliment their fierce personalities on-stage and make them look ever cooler.
After filming, the girls bundled up in big winter coats to keep warm! Rose is famous for telling her fans to stay warm whenever she posts a sweet caption on their Instagram with the hashtag, "love u baes".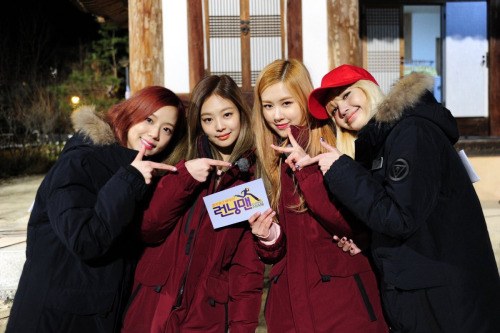 The girls came out with a bang as they were introduced and performed "Playing with Fire":
Nothing was funnier than Jisoo's hilarious CF for beef rib soup, as she tried to copy Yoo Jaeseok:
We hope to see more incredible sides of BLACKPINK in 2017 in both their fashion and variety shows!
Share This Post