BLACKPINK's Jennie Shows Her Possessiveness Over Rosé In The Simplest Way
Their friendship is the cutest!
BLACKPINK's Jennie is possessive of Rosé and it shows in the smallest way! The two have been friends for almost a decade as both were trainees under YG Entertainment.
One way Jennie shows her love for her friend is when only she can call Rosé by her nickname, "Rosie". The main vocalist herself can't say it, and certainly not in a live broadcast in front of fans! This was seen particularly in BLACKPINK's appearance on Twitter Blueroom last June.
When greeting fans, Rosé was corrected by Jennie when she tried to introduce herself by her nickname.
Rosé: Hi everyone, I'm Rosie.

Jennie: No, you're Rosé!

Rosé : I'm Rosé.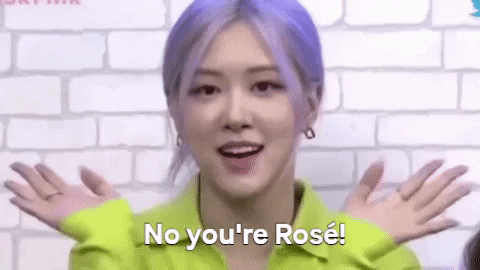 When it comes to hilarious possessiveness, Jennie does it best! In fact, while Jisoo and Lisa mostly call her by her real name, Chaeyoung, Jennie tends to say "Rosie" more often, as if it were a nickname meant just for her use.
In an Instagram LIVE session…
Where is Rosie? She's sitting right in front of me.

— Jennie
…in online broadcasts…
…and in casual conversations, Rosé is "Rosie" to Jennie!
Then Rosie came in…this girl from Australia came right over with her guitar.

— Jennie
Their friendship is something else! Check out a compilation of Jennie adorably calling Rosé "Rosie" below.
Share This Post