BLACKPINK's Lisa AKA "Girl With The Bangs" Had Non K-Pop Fans Swerving To Her Lane After Coachella
They may have been unfamiliar with Lisa but not anymore
BLACKPINK have made K-Pop history by being the first K-Pop Girl Group to perform at the Coachella Festival. Their energetic performances have been met with strong acclaim by not only BLINKS, but by both K-Pop and non K-Pop fans alike.
In particular, Lisa's stage presence and charisma has taken viewers by storm.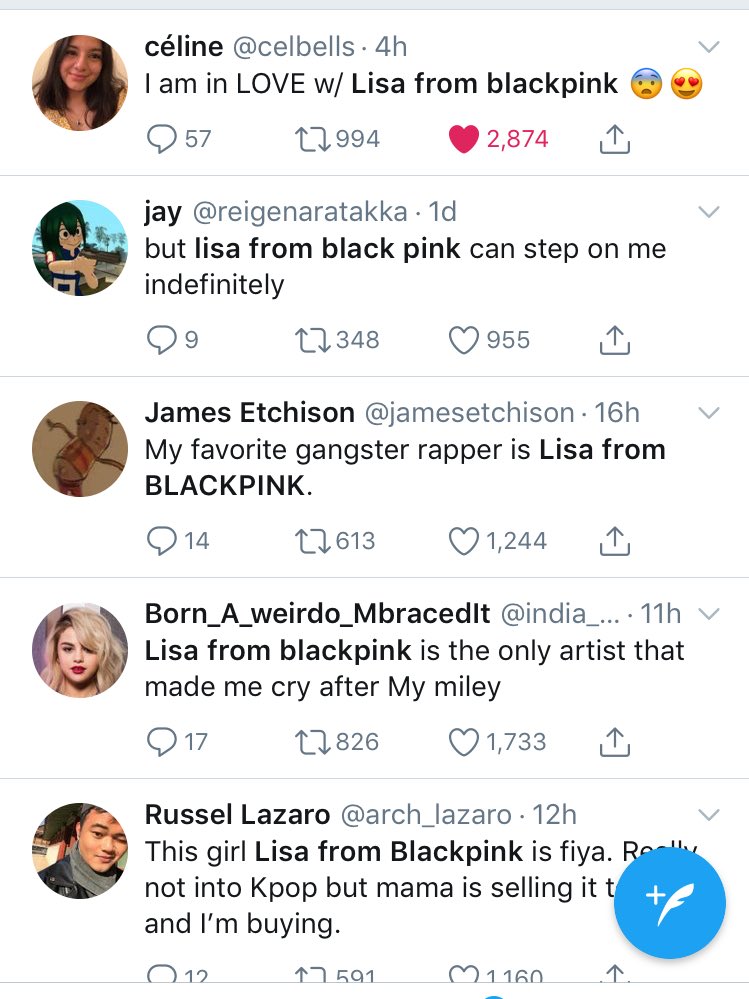 Coachella has given BLACKPINK additional exposure to American audiences and their fierce performances have been met with praise. People who weren't familiar with K-Pop were left eager to find out more about the "girl with bangs".
i dont stan #blackpink but this girl with the bangs went OFFFF! can someone tell me who she is… i'm officially stanning 😫 pic.twitter.com/fPQHXvqejO

— ً (@DIORLISAS) April 13, 2019
no offense but I want Lisa from blackpink to step. on. meeeeeeeeeee.

— are you there god? it's me, dionne (@OhDionne) April 13, 2019
So many people were eager to find more about the talented dancer and rapper of the group, even today they are seeking out for information about her.
Lisa from blackpink got me as addicted as me with Ariana.

— Maddy Myer (@MyerMadelyn) April 13, 2019
WAIT PONYTAIL RAPPER LAST COACHELLA 2019 IS THE SAME PERSON AS LISA?

— Callista (@SameOldLisa) July 29, 2020
There were those who enjoyed Lisa's performance so much that they immediately put her alongside the likes of Rihanna and Ariana Grande.
All in all, Lisa was incredibly grateful for this experience. She spoke to the crowd of her gratitude at being able to perform at Coachella in front of the whole world.
#BLACKPINKxCoachella_D1
LISA: We had so much fun. I think I'll remember today for the rest of my life. ❤️❤️❤️#BLACKPINK  #블랙핑크  #LISA #리사 #Coachella pic.twitter.com/qiaxV5iEgP

— FOR LISA 🔪💔 (@LISARAMBO_) April 13, 2019
Share This Post