BLACKPINK's Rosé Has Such A Soft Heart, She Once Cried Because Of Her Pet Fish
Aww, Rosé!
BLINKs know that Rosé is one of BLACKPINK's biggest criers. Her soft heart easily falls in love, and she's not afraid to be emotional even in front of the camera. One such moment was when she cried because of her pet fish.
Fans saw this in Episode 3-2 of BLACKPINK HOUSE which was released in January 2018. The girls were initially excited to call Rosé's mom on the phone.
Hi mom! I'll travel safely.

— Rosé
The simple greeting turned serious, however, when Jisoo asked for an update on Orange and Eunhee, Rosé's pet fishes.
Something sad happened today…

— Rosé's Mom
Having an inkling of what she was going to say, BLACKPINK's main vocalist began tearing up.
Her fellow members were shocked especially since Orange was one of Rosé's favorite fishes.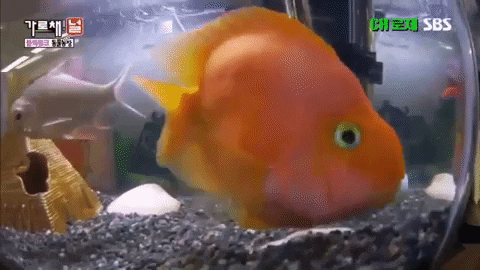 Jisoo: Don't cry!

Jennie: She's crying?

Jisoo: Yes, because her fish died.
Rosé's mom then revealed that it wasn't Orange who had died, but "the yellow one".
Despite this reassurance, Rosé continued crying because it meant her other fish, Eunhee, had passed away.
It didn't look sick.

— Rosé
Jisoo popped up and explained, "I guess it was mentally sick."
Saying goodbye to her mom, Rosé's parting words showed her caring heart yet again.
Hold a good funeral for him!

— Rosé
Check out the full episode below!
Share This Post