BLACKPINK's Jisoo Once Told A Small Joke That Surprisingly Gave G-Dragon His First Smile Of The Day
Jisoo is truly everybody's moodmaker, even the King of K-Pop
G-Dragon may be reigning as the "King of K-Pop" but even he isn't immune to BLACKPINK Jisoo's charms.
Jisoo is well known as a hilarious person who can instantly lighten the mood and cheer people up.
One of the many instances this occurred was captured on Kwon Ji Young Act III: Motte which was a behind-the-scenes documentary that focused on G-Dragon preparing for his final solo concert before his military enlistment.
However, many V.I.P.'s will know that 2017 was a stressful year for G-Dragon, who often discussed how exhausted he was because of how hard he had worked on his new album and on performing.
The documentary captured him in a state of unease as he was getting stylised and ready for his concert.
This was when BLACKPINK made an appearance to support their senior and rolemodel.
They showed up to backstage where they and G-Dragon greeted each other.
While it is certainly intimidating to talk to someone who has revolutionised the whole music genre, Jisoo displayed her confidence and great social skills when she comfortably made a small joke with G-Dragon upon seeing him with his make-up artist.
You apply the same make-up as me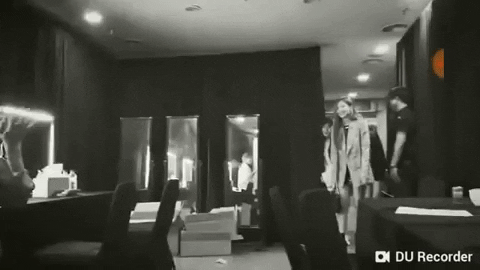 The other BLACKPINK members laughed at this but G-Dragon found this meaningful.
It's my first smile today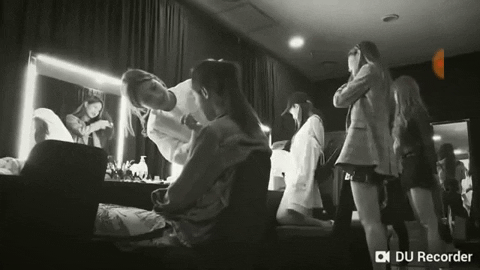 Even though G-Dragon was undoubtedly anxious about delivering his best for his fans, Jisoo was able to help put him at ease and even cheer him up a little bit.
Jisoo then couldn't resist asking G-Dragon for a favour when she saw a copy of his solo album Kwon Ji Yong.
Can I take this? Can I?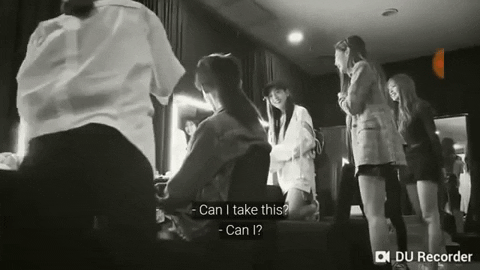 When one of the groundbreaking artists in K-Pop lets you take a copy of their solo album, you know you've done something right.
Even though G-Dragon is her senior, Jisoo comfortably spoke to him and joked around with him, lifting up his mood.
It goes to show that Jisoo is like an unstable radioisotope, no matter who she's with, there's going to be chemistry!
Share This Post