Bringing Back Momo Was The Best Decision JYP Ever Made, Here's Why
J.Y. Park made the decision to add Momo to Asia's #1 girl group TWICE, and it might have been the best move he's ever made. 
Fans who watched TWICE's survival show SIXTEEN know that Momo was originally eliminated in episode six.
sixteen era ?
sana and mina's reaction when momo was eliminated ??? pic.twitter.com/r7kPKbKoTj

— cam (@nieIzone) November 6, 2016
J.Y. Park even expressed at the time that she didn't deserve to be eliminated for her performance.
The moment following her elimination is still one of the most heartbreaking moments in television history.
And fellow Japanese members Sana and Mina took it the hardest of all.
But Momo didn't just sit around and sulk! She jumped right into things by releasing a dance cover with fellow eliminated contestants Eunsuh and Chaeyeon.
And by the end of SIXTEEN, J.Y. Park made it clear that TWICE would not be complete without Momo as a member.
According to J.Y. Park, all the trainers and the entire artists and repertoire team unanimously chose Momo as the most hard-working and committed member on the show.
And bringing Momo back as a member of TWICE has really paid off!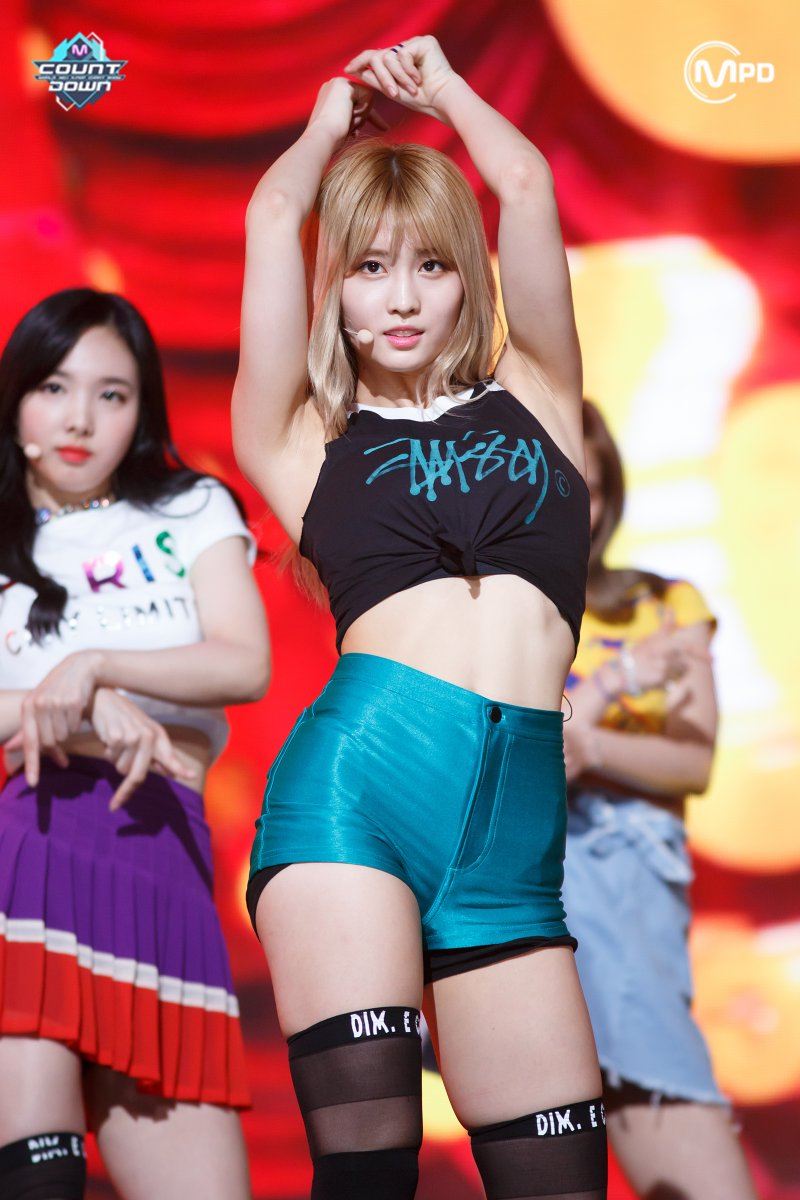 Since debuting, Momo has quickly asserted herself as one of the best dancers in the industry.
I miss her performing in hit the stage??? i hope she rejoin in season 2✨ #MOMO #TWICE #트와이스 pic.twitter.com/7Suqw7c6DQ

— diimss (@heyitsDims) June 26, 2017
As TWICE's lead dancer, she has blessed fans with many dance covers and instructional videos as well.
Momo's "Signal" dance video is utter perfection! ??❤️ What a fun way to learn the beautiful choreography~ @JYPETWICEhttps://t.co/eqoAvjXgQB pic.twitter.com/2EBBT3LdgV

— Koreaboo (@Koreaboo) May 28, 2017
Even her fellow members get mesmerized by her skills!
Or when she was mesmerized by Momo dancing(again) pic.twitter.com/R08b3gTGMf

— Momo Carey (@MomoMadeinJapan) July 29, 2017
Momo has quickly become a fan favorite among all female idols for her stunning visuals, adorable charms, and immeasurable talent.
Twice Momo here❣️ Lets Be Friend. Niko Niko Ni ? pic.twitter.com/aFvYB5hUCe

— myoui mina (@FR97MINA) June 17, 2017
K-Pop wouldn't be the same without Momo!
i love supermodel legend, hirai momo pic.twitter.com/Lh1zYEOD2n

— momo pics (@hiraipix) July 30, 2017
Share This Post