BTS Jin Reveals He Only Ate One Thing For A Year Straight
BTS Jin revealed his extreme diet on Baek Jong Won's Top 3 Chef King involving the death of lots of chicken. 
On January 7, 2017, SBS' Baek JongWon's Top 3 Chef King had a special show in celebration of the new year.
During this episode of Baek Jong Won's Top 3 Chef King, Jin confessed that he ate tens of thousands of chickens the one year he went on a diet. He would eat 2 packages of chicken breast a day. Nothing more. Not 2 chicken breasts, he had 2 packages. That's insane! What's more insane is that Jin at this way for an entire year before he finally gave up.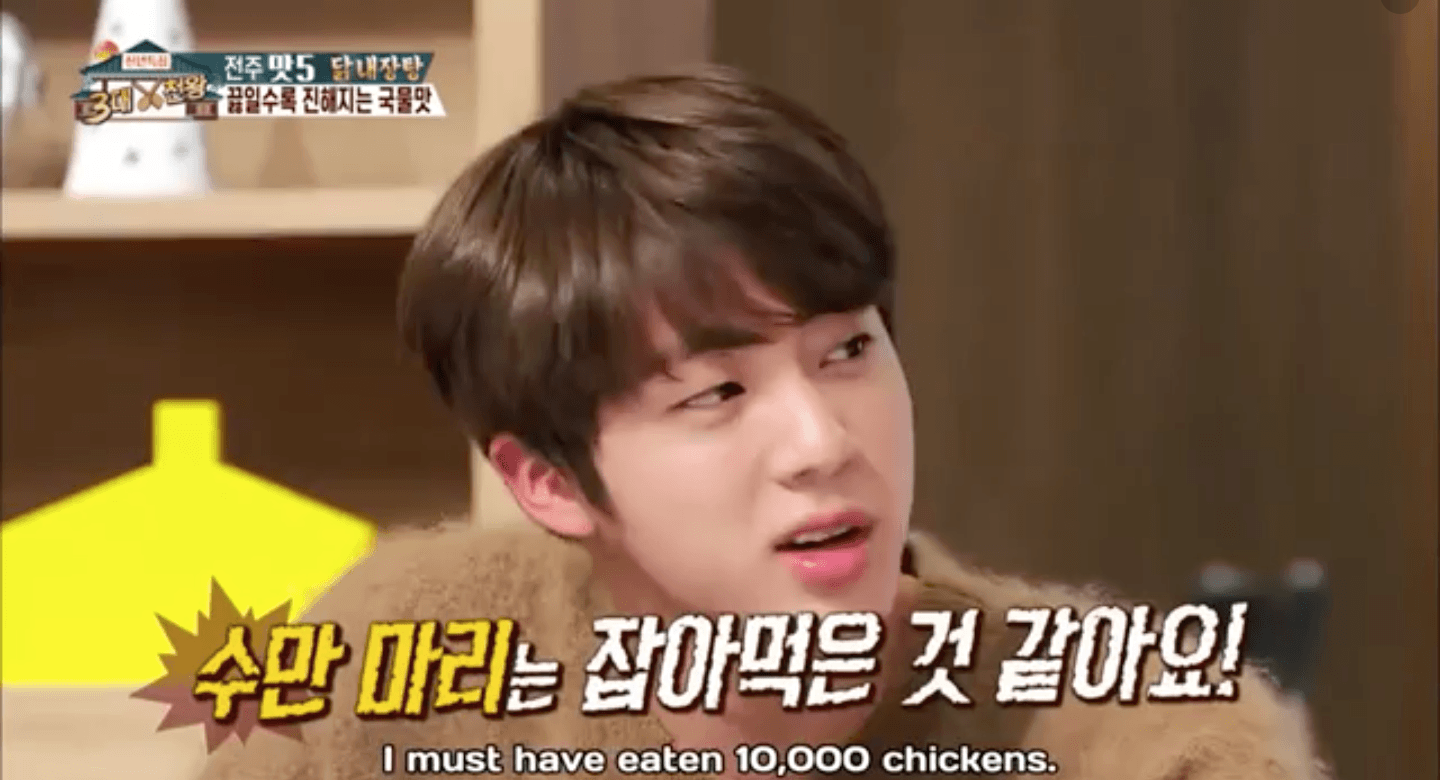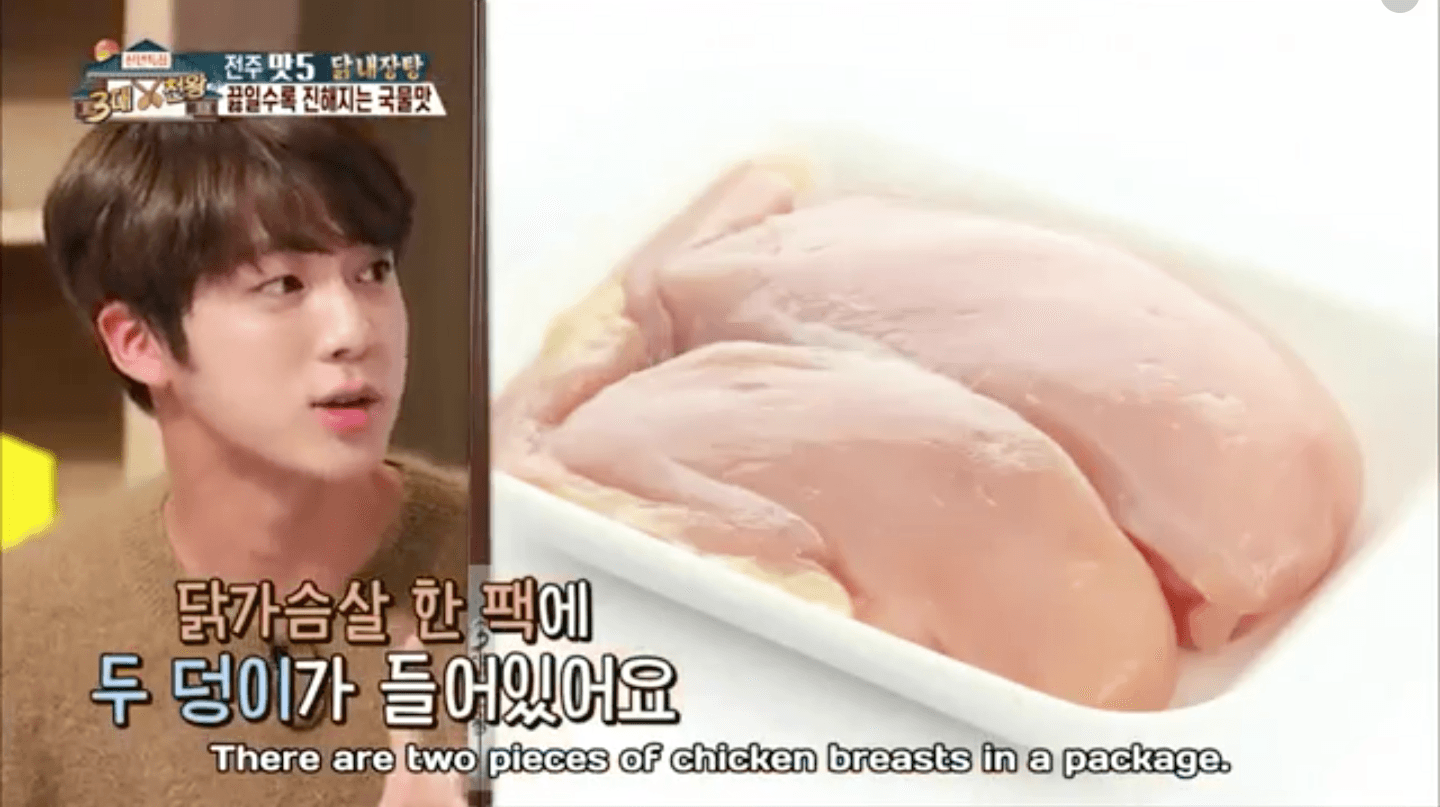 J-Hope also added that Jin did all this because he was always considered to be the visual of the group and losing weight was a big part of his everyday regimen.
Source: TV Report
Share This Post