BTS's Jin Became The "Plain Black Suit Guy" At The Billboard Music Awards (BBMAs)
Once again, Worldwide Handsome has received a new nickname.
"Car Door Guy", "Third One From The Right", "Funky Rose Throwing Man". Jin's worldwide handsomeness earns him new nicknames every time he attends a major event, so now the only question is: "what will it be this time?".
One of Jin's most famous nicknames was born at BTS's first-ever Billboard Music Awards appearance, in 2017. Jin became a trending topic online just by standing third from the left in BTS's lineup.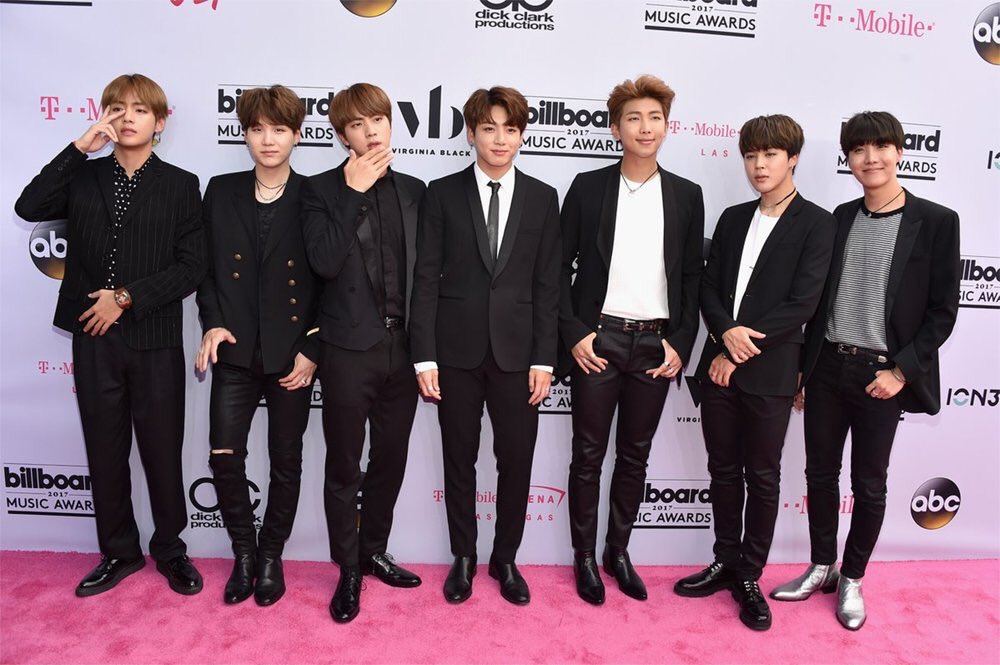 On May 1, BTS returned as awards winners/guest performers for their third BBMAs. The public is much more familiar with BTS in 2019 than they were in 2017 and 2018, but many still haven't learned each member's name yet. So, it may not be surprising that Jin became the "Plain Black Suit Guy" on the red carpet.
"Locals" (aka the general public) reached out on social media to find out more about the handsome man who had stolen their hearts.
Who is the 2nd guy from the right in black suit ?#BBMAs https://t.co/sRKgDFS74p

— suri loves EJF (@QueenEJFIAN) May 1, 2019
Naturally, fans were loving this and they were more than happy to educate the public!
"Plain Black Suit Guy" just can't help winning new fans wherever he goes!
Share This Post