BTS Jin Spotted Staring At Rap Monster With Hearts In His Eyes
BTS's Jin was caught shooting hearts out of his eyes at Rap Monster.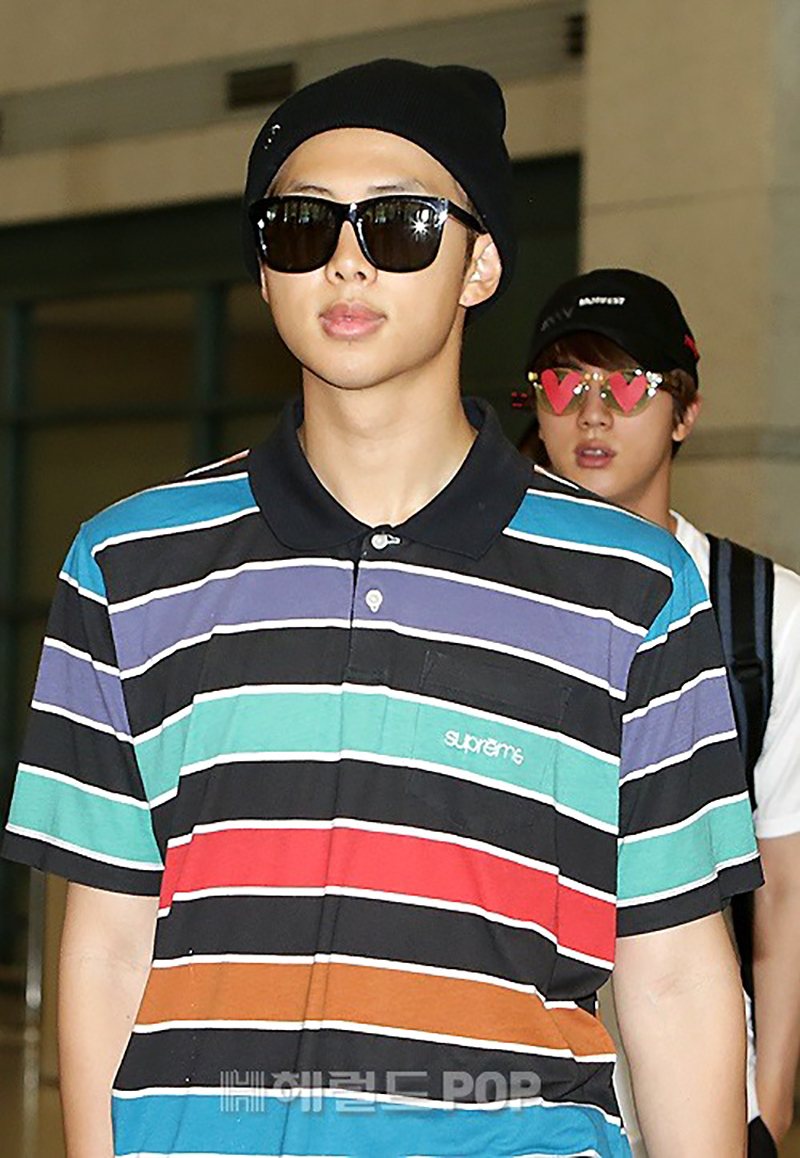 Those heart glasses are actually Jin's latest expression of love for A.R.M.Y!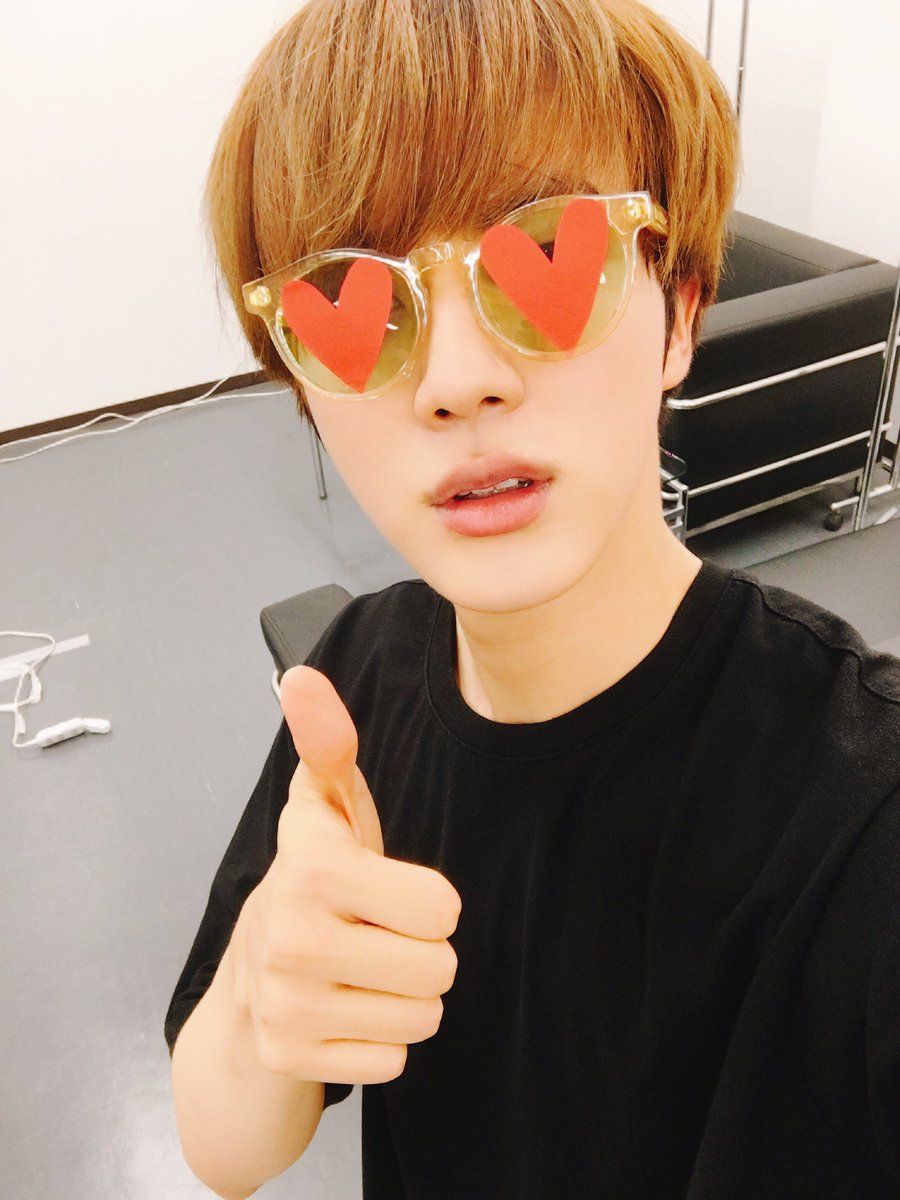 At one of their concerts, Jin introduced his latest invention, "The Heart Glasses"!
He made it especially for his A.R.M.Y and is pretty darn proud of his work!
He loved it so much that he wore to the airport the next day.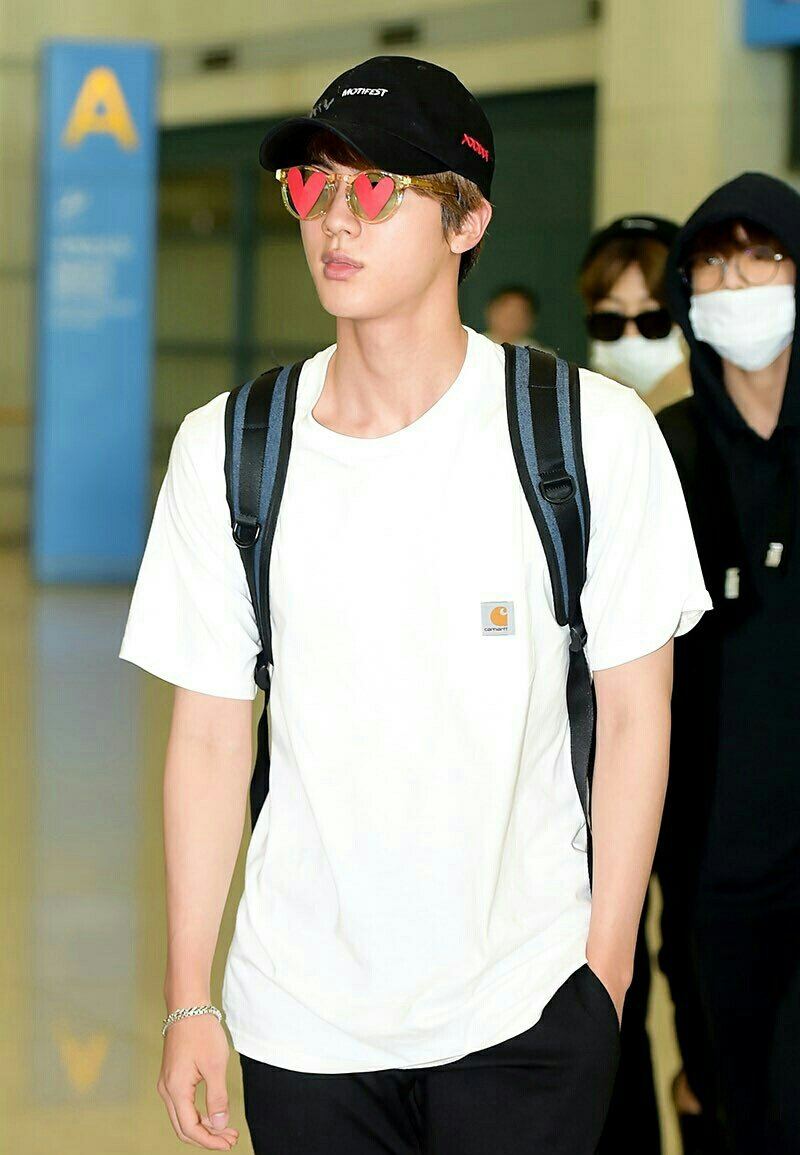 Starting with his hand kiss, Jin is always looking for new ways to spread his love around.
Jin introduced his "Hanger Heart".
Then began adapting actual heart cut outs into his skits.
He took it to the next level with his "Mic Heart"!
And has now reached a new peak in glasses form!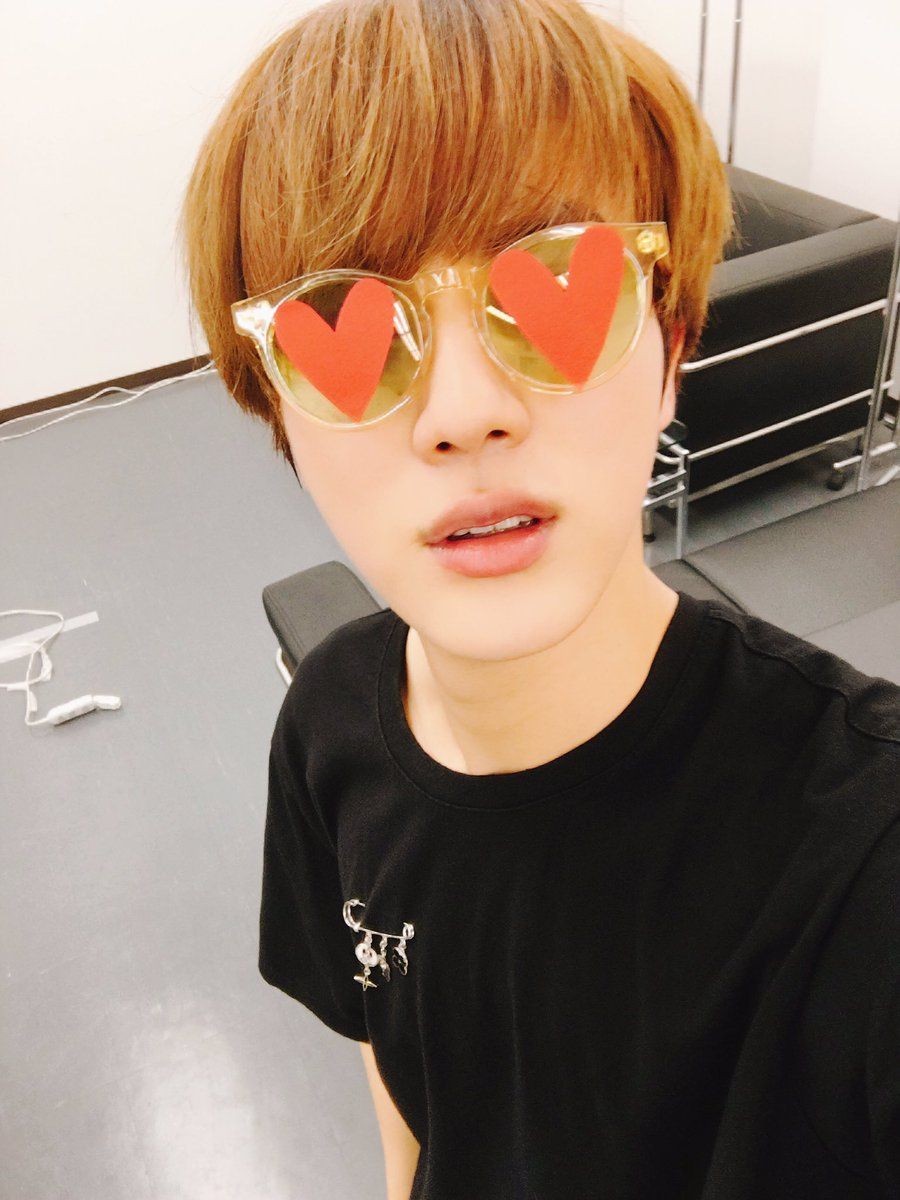 Jin goes above and beyond to make sure his fans are loved!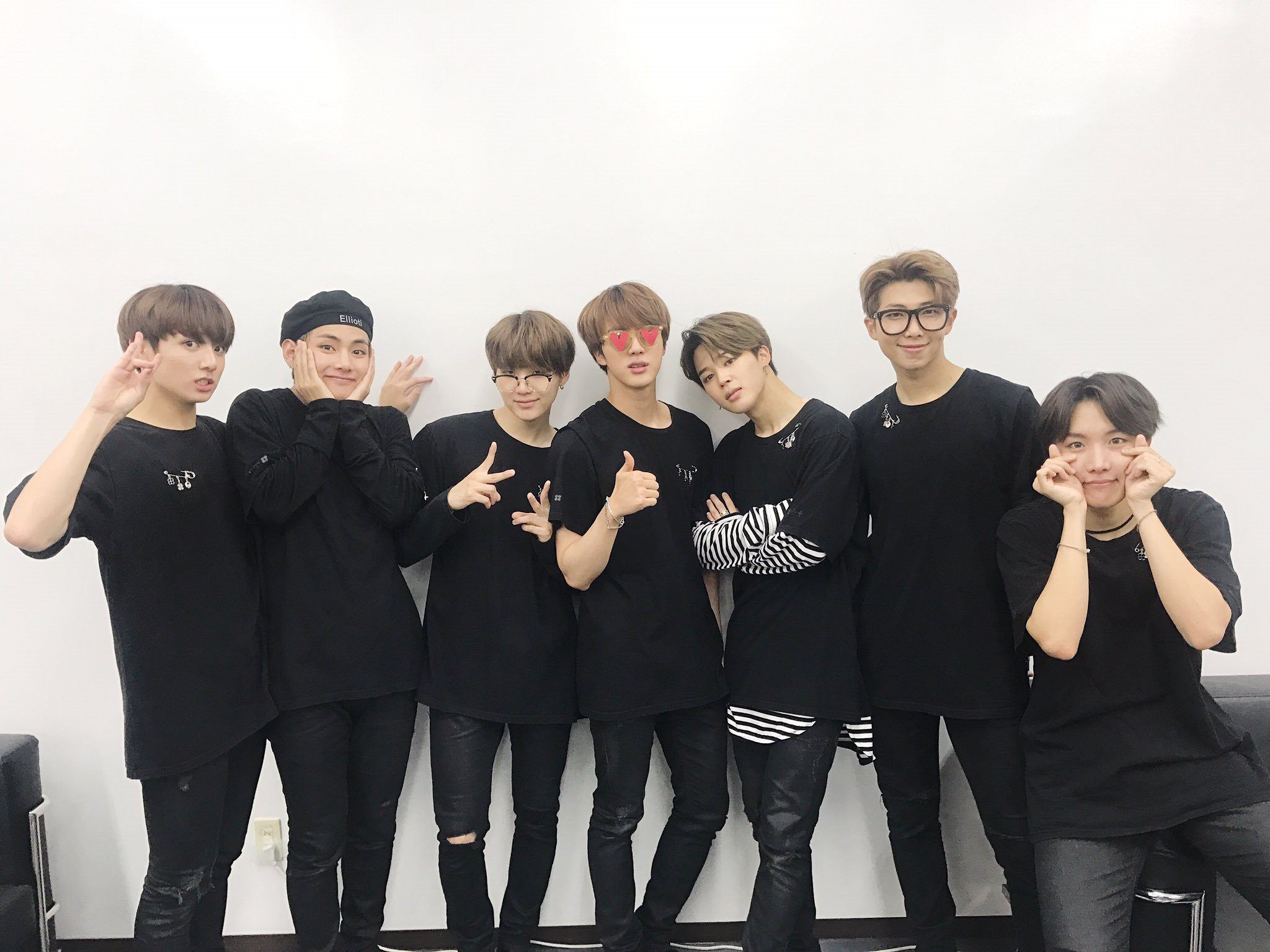 Share This Post