BTS' Jungkook Left Fans In Shock After Revealing His New Hairstyle
Fans went nuts over his new hairstyle!
Jungkook unveiled a new hairstyle during their Love Yourself Concert in Hong Kong! BTS' maknae has shaved the sides of his hair, rocking Korea's famous "two-block" cut.
Fans speculate that it's for their next comeback which has been confirmed to be released on April 12.
ARMYs are loving his new haircut, showing positive reactions.
LISTEN JUNGKOOK HAS AN UNDERCUT???????? what is breathing pic.twitter.com/GouSR0LYPV

— lilyan loves and misses stav (@jeonsmiss) March 21, 2019
WTFFFFF 😭😍💕💜💜💜
CLEARER VIEW OF HIS UNDERCUT OMFG JEON JUNGKOOK!! 😭💕😍 LET ME LIVE 😭💜💜💜#BTS #JUNGKOOK #JK #BTSinHongKong pic.twitter.com/jSbtV7Jufu

— Dorina Monique 💜 (@donfiedoodle) March 22, 2019
More of his undercut 😍😍#정국 #JUNGKOOK @BTS_twt pic.twitter.com/cg9Qr852ot

— 하꼬바라기 💜 국포 (@naaadmd) March 21, 2019
After he revealed his new haircut, the idol's name trended all over the world. The fans can't wait to see more of his hair and BTS' next comeback!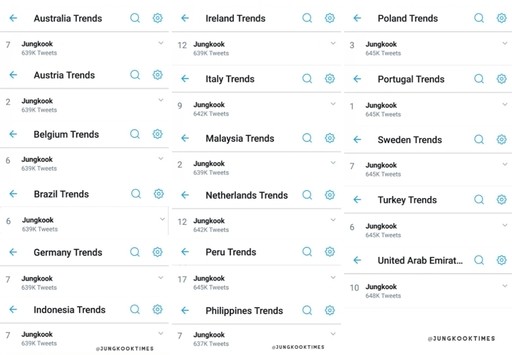 What do you guys think of Jungkook's new hair?
Share This Post