BTS Suga Transforms Into A Gorgeous High School Girl
BTS's Suga has wowed everyone with his incredible visuals as a high school girl on their V Live channel on January 31.
In this particular episode, the members of BTS participated in acting out a skit where Suga played the role of a girl student named Min Yoonji, who recently transferred to a new school. The other BTS members played the role of different types of students attending this school, and were given the mission to win the Suga's heart.
Suga had no difficulty with settling right in to the new school, as he wowed the other BTS members with his beauty. He rocked a girls' school uniform with a short bob wig, wore a touch of eyeshadow, and wore a red backpack to complete his school girl look.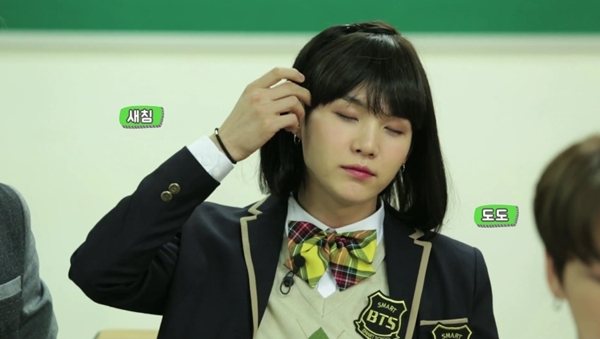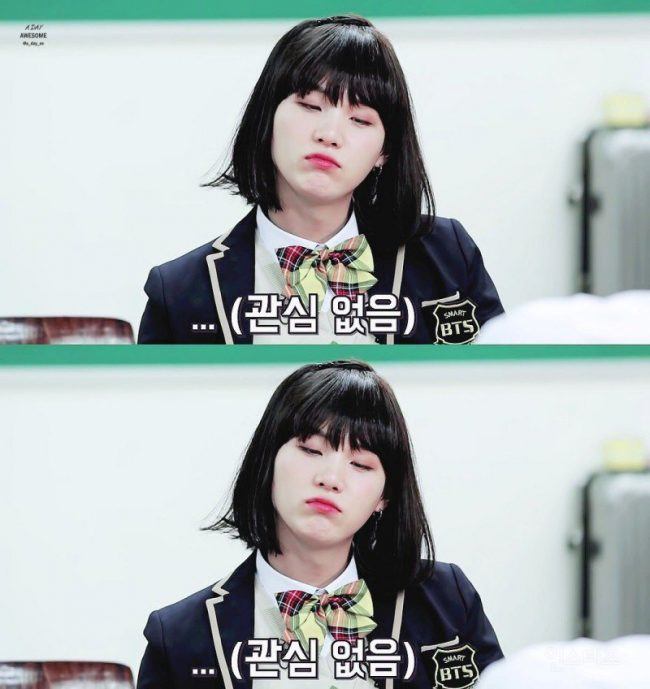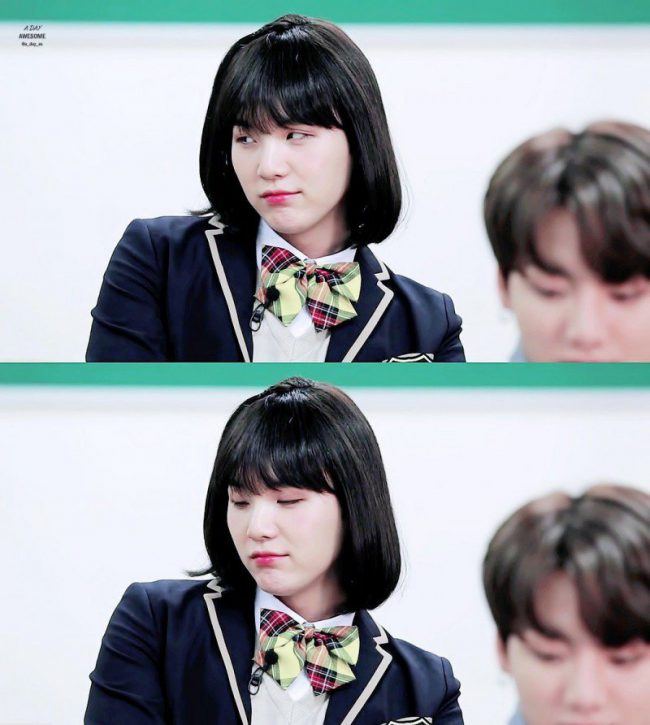 Not only was he visually convincing as a girl, but his actions and the way he talked were all identical to that of a typical high school girl, from flipping his hair back to the way he looked at and treated the other boys.
Suga had convinced the members well enough to have Jimin tweet a selfie with Min Yoonji, and fans were eager to ship them.
민윤지😍#JIMIN pic.twitter.com/3KCig3VUtz

— 방탄소년단 (@BTS_twt) February 1, 2017
Check out the video down below:
https://www.youtube.com/watch?v=2sssj3sTvzU
Share This Post