BTS Tops Japanese Billboard Hot 100 Chart With "Blood, Sweat & Tears"
BTS's recent Japanese of their top release "Blood, Sweat and Tears" has topped the Japanese HOT 100 Chart.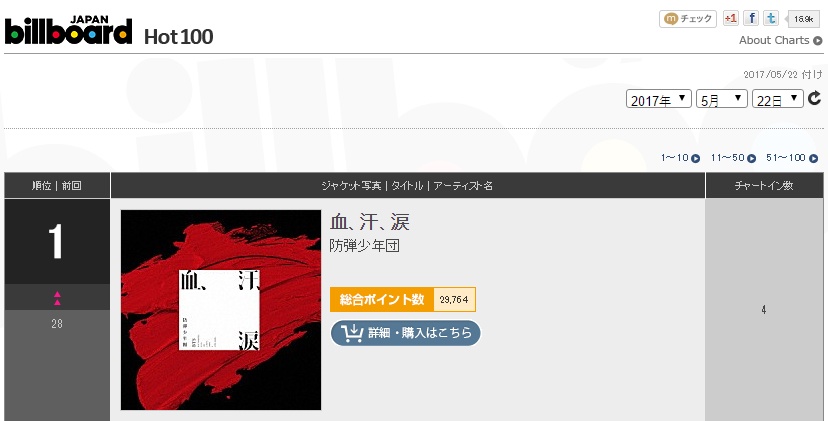 BTS first swept into Japan with their Japanese single "For You", taking top spots in many Japanese charts.
Along with "Blood, Sweat, & Tears", BTS's other hits "Spring Day" and "Not Today" placed at 38 and 40.

BTS also earned 5th place in most searched terms with the release of the video.
BTS are in the midst of their 2017 BTS Live Trilogy Episode III: The Wings Tour circuit. and are slated to perform in Osaka at the end of May.
Source: Billboard Japan
Share This Post