BTS's V Fell In Love At First Sight With A Girl At A Fanmeet And Refused To Let Her Go
A girl stole V's heart.
BTS's V made fans melt when he picked up a young fan and put her in his lap at a fanmeet.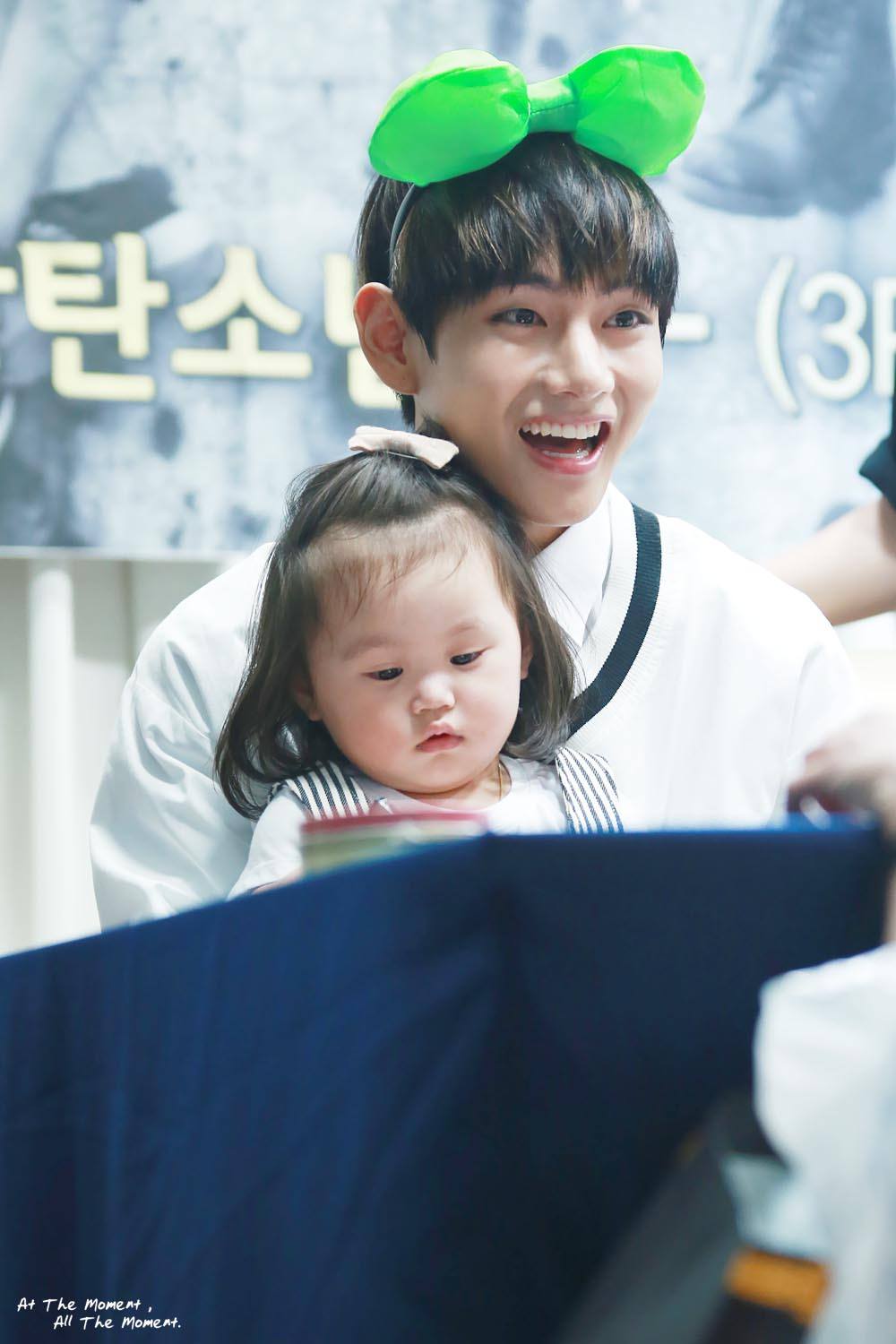 V is known for his love of children, and he'll always interact with young kids every chance he gets!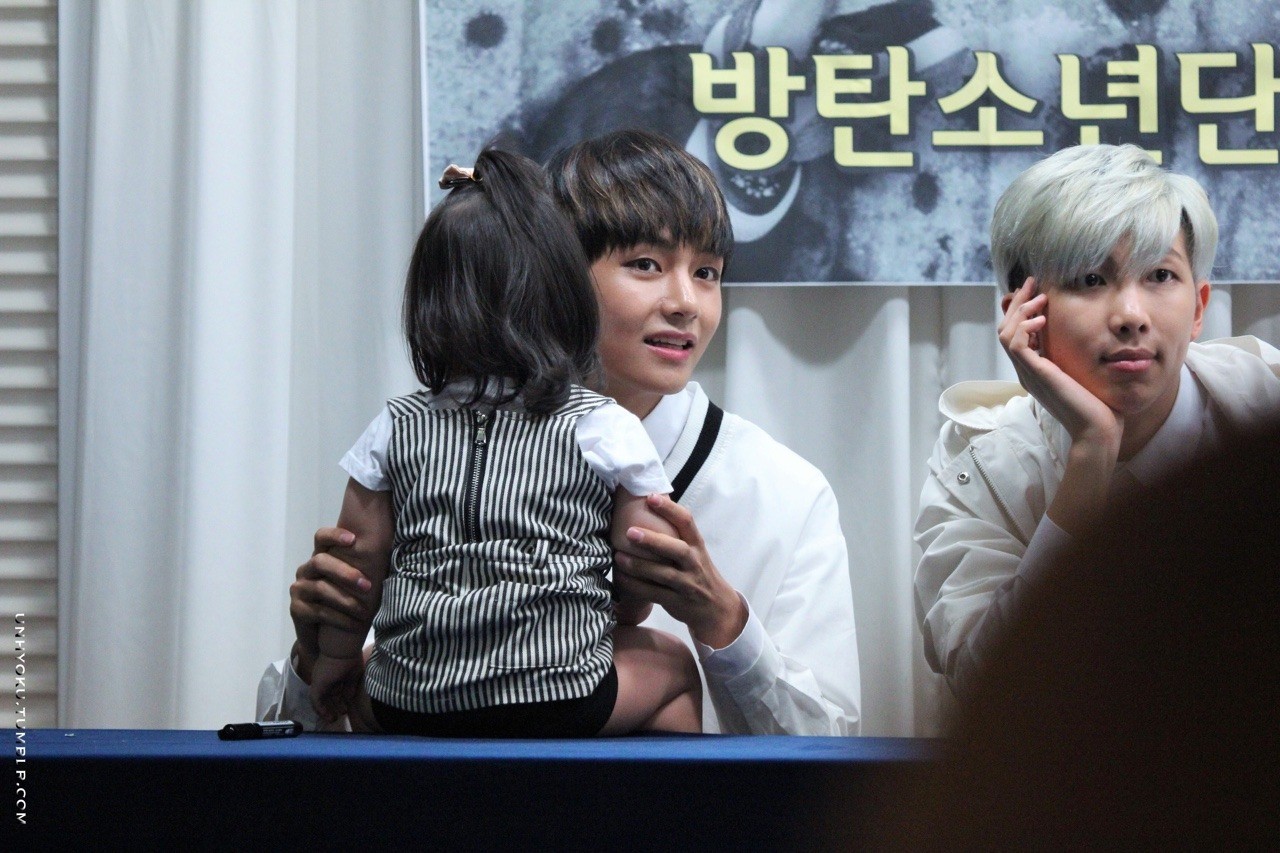 At a fanmeet in 2015, an adorable little girl caught V's eye as she walked up to the table. 
Instead of standing on the opposite side of the table from the boys, she went right up to V!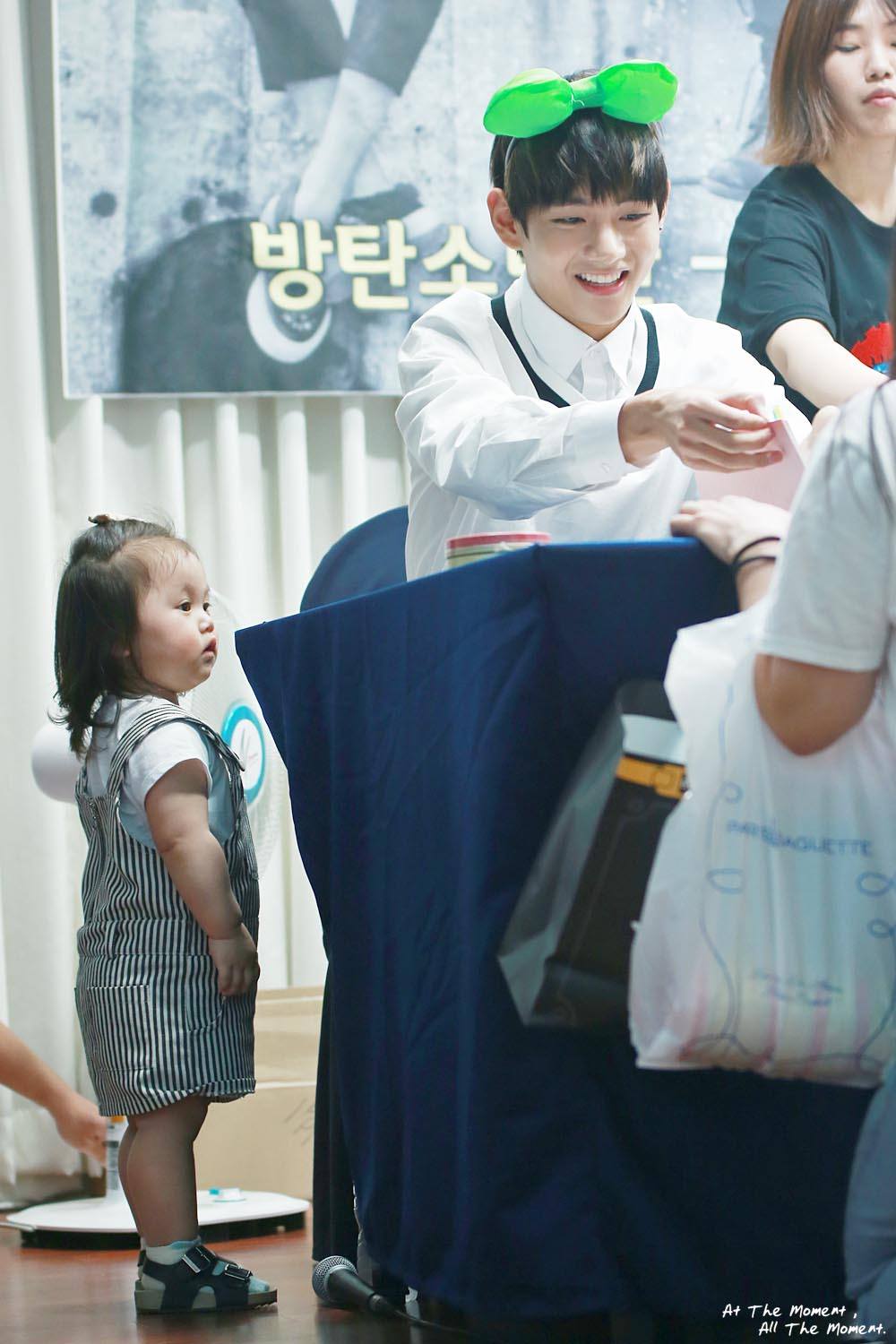 He immediately picked her up and held her in his lap, and fans screamed at the adorable sight.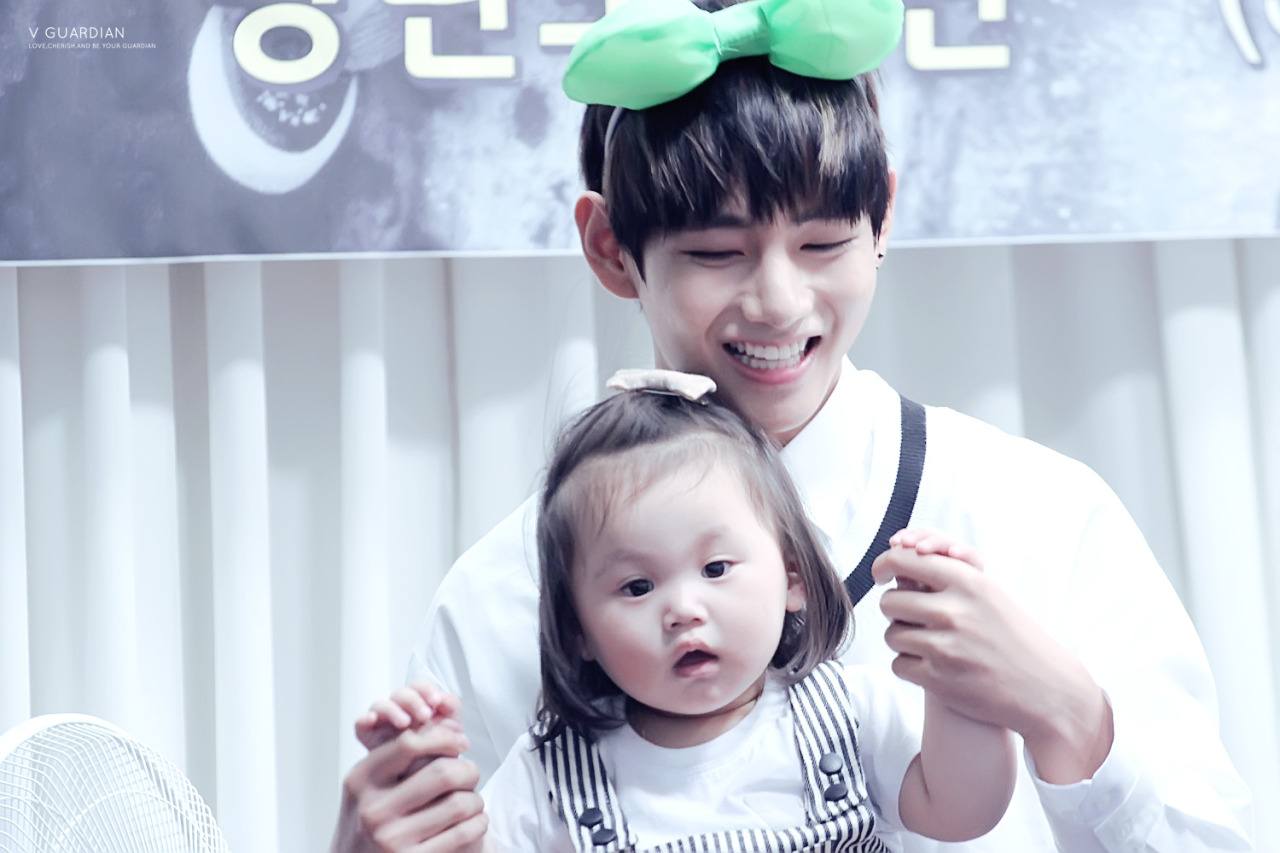 How can you not smile at this?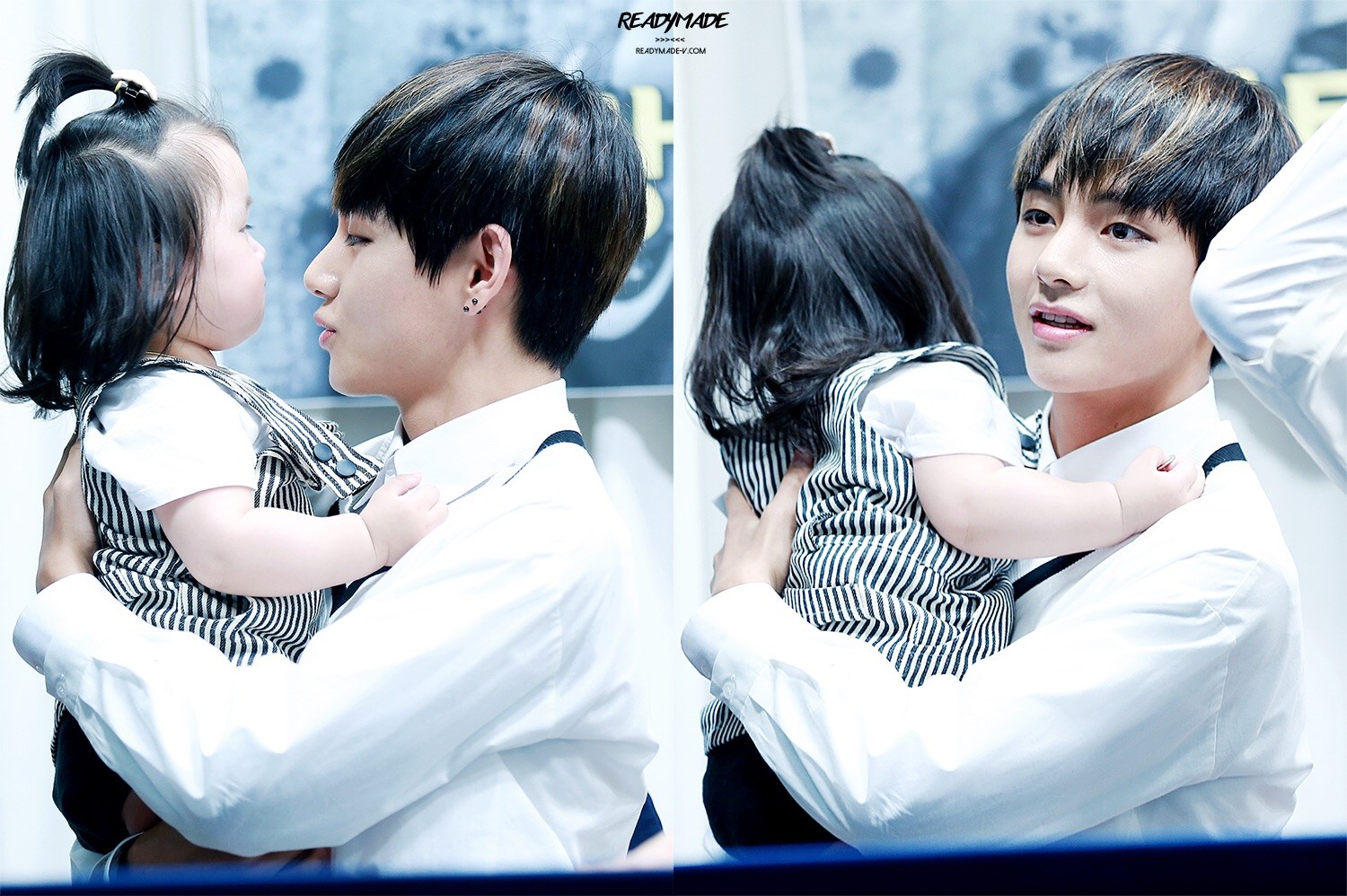 Watching V interact with his little fan just made everyone love him more!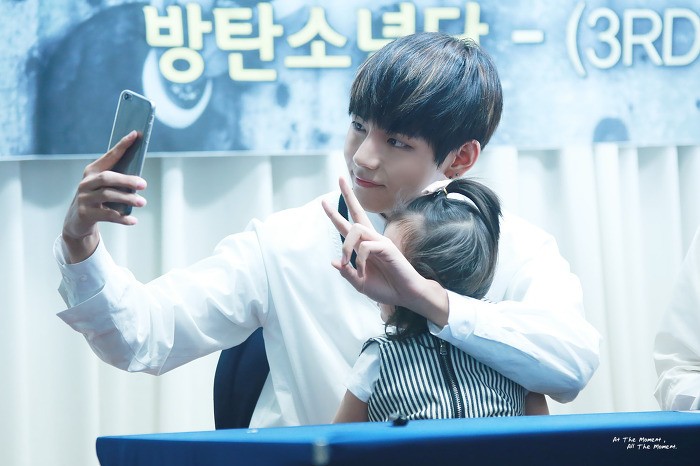 Share This Post