BTS Jungkook and JHope cover Red Velvet and I.O.I's most popular choreos
The "golden maknae" has done it once again, nailing girl group choreography with BTS dance leader JHope like they have been preparing for it their whole lives.
On the 7th of November broadcast of MBC's Star Show 360, Jung Kook and JHope were invited to take center stage and show off their mastery of various girl group choreography.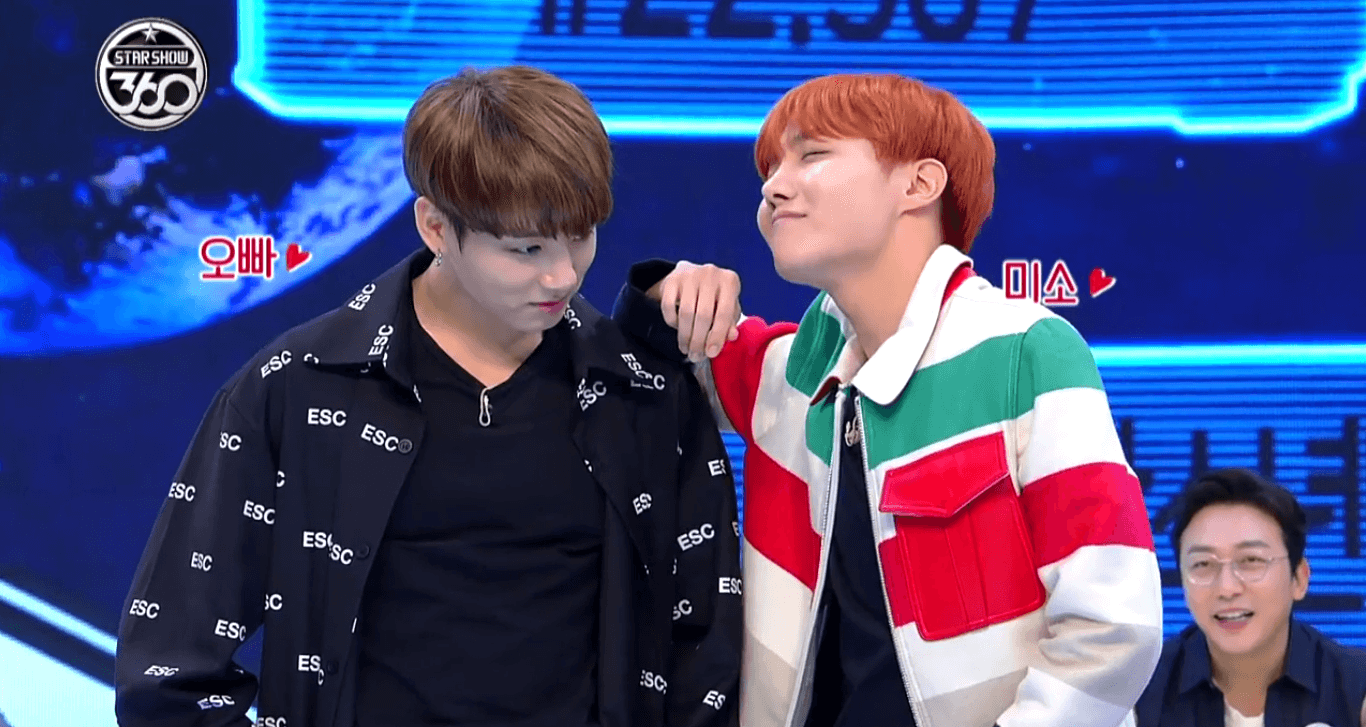 The two proceeded to ace the choreography for Red Velvet's "Russian Roulette". Eager to see more, the show's MCs prompted Jung Kook and JHope to try out a male version of the popular dance routine. After some initial hesitation, the two dance talents briefly discussed their ideas for a male version of the choreography and wowed everyone with their impromptu performance!
Jung Kook and JHope then finished off their dance time with I.O.I's "Very Very Very" and their audience was just as impressed.
Check out the dance routines in the video below!

Share This Post