BTS's iHeartRadio interview is both hilarious and touching at the same time
BTS once again melted the hearts of ARMYs after this silly and adorable interview with iHeartRadio.
BTS opened up the sold-out North American leg of the Wings Tour with a string of hilarious and adorable interviews, and proved yet again that it's impossible not to love them.
The members were asked about their favorite American songs, and they responded with songs from a variety of artists, including Drake, Frank Ocean, and Bruno Mars. Jungkook also responded to the question by saying "Charlie Puth, we don't talk anymore," giving him a shoutout after the two artists showed each other some love on Twitter.
They were also asked which member they wanted to be, to which the members all pointed to Rap Monster. V explained that he admired Rap Monster because of his English skills. Although, when it came to Rap Monster himself, he heartwarmingly said "I want to be Jungkook, he does everything so well."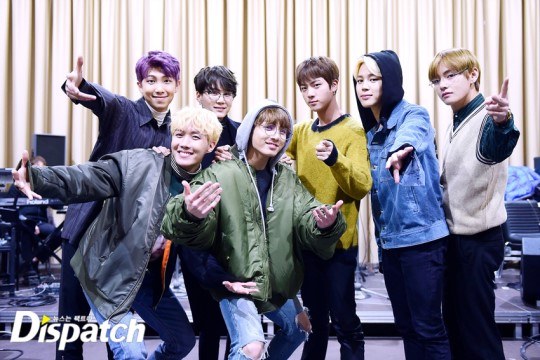 The members showcased their amazing English skills throughout the interview, showing how dedicated they are to their fans, both in Korea and abroad; the members admitted they practiced English solely so they could communicate with international fans.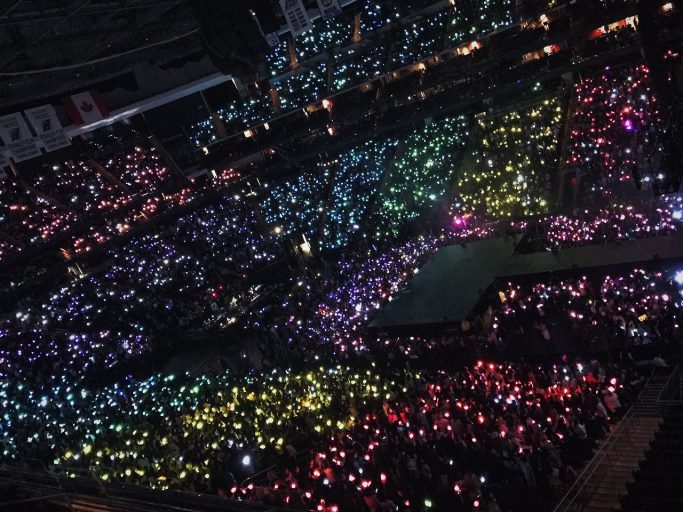 While BTS' huge success might make it difficult to remain humble, Rap Monster's responses proved the group hasn't fallen into this trap, especially when mentioning how they feel about selling out such big venues in the U.S.
"We got bigger shows, so much bigger. It's in Prudential and so many other big stages. There's five shows, Newark, Chicago, Los Angeles are all sold out. So it feels like it's really different for us, it's like… Really?! Did we?!"

— Rap Monster (BTS)
BTS are currently on tour in North America and will perform in front of over 92,000 people across three different cities. This is BTS's biggest U.S tour to date as fans across the world are even traveling to the states to witness the sold out Wings Tour. It's safe to say that BTS are taking over the K-Pop scene in America, and it is not happening slowly.
Check out the interview below: 
https://www.youtube.com/watch?v=idU_quG7v88
Share This Post