You Can Now Drink Real HP and Mana Drinks In Korea
A Korean pharmaceutical company has come up with gaming-themed drinks in an attempt to encourage people to drink less soft drinks.
Korean pharmaceutical company Kwangdong Pharmaceutical has created gaming themed carbonated drinks, which were developed to be healthier alternatives to regular soft drinks as part of a campaign to reduce sugar consumption.
The drinks are called Healing Point (HP) and Mind Point (MP), after the Health Potions and Mana Potions commonly found in games.These drinks only contain around 120 calories each, which is 30% less than regular soft drinks.
 The HP drink is made of grape and Aronia juice as well as 100mg of Taurine, an ingredient said to support neurological development and the regulation of water minerals in the blood.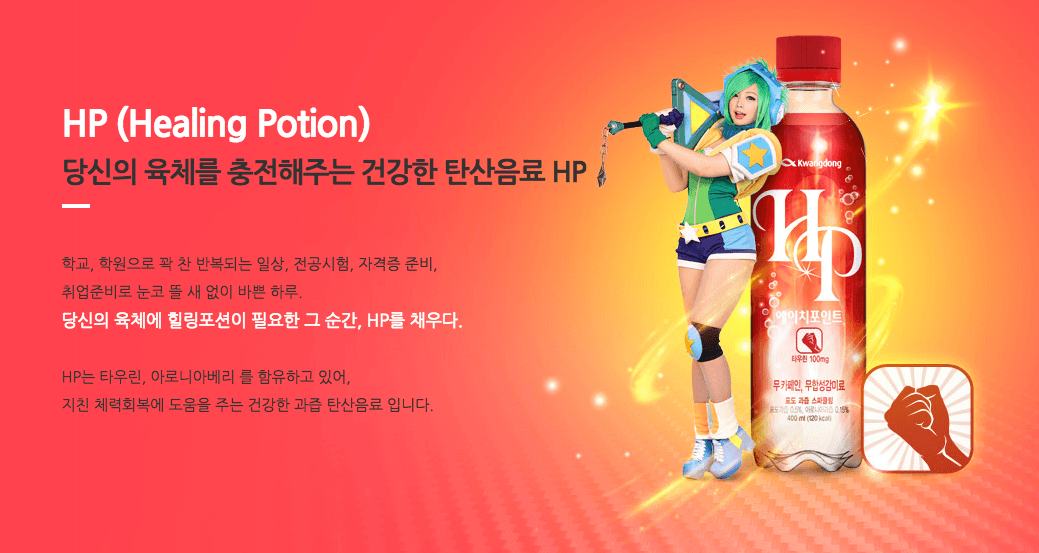 The MP drink is said to focus more on relaxation. It contains sparkling apple juice as well as the amino acid Theanine, the component responsible for the calming, rejuvenating effects of tea.
The drinks are also being endorsed by a Korean cosplay team called Spiral Cats to further add to the gaming theme.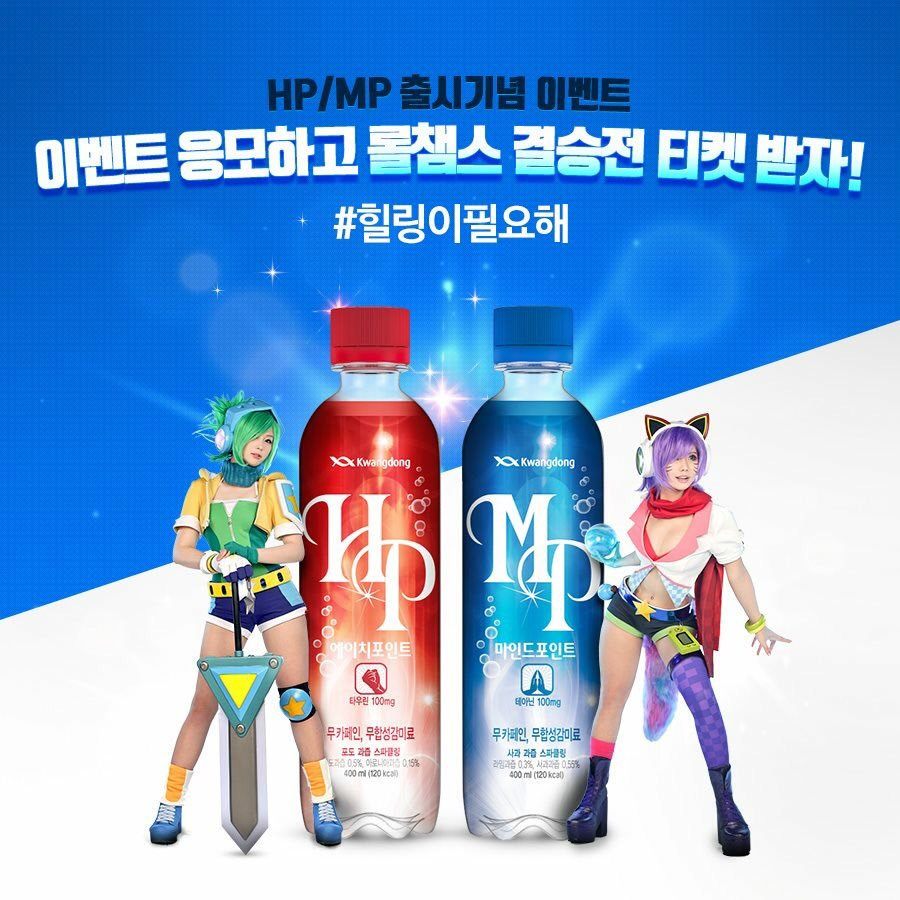 An event celebrating the launch of these drinks was held on April 21 during the 2017 League of Legends Spring Final.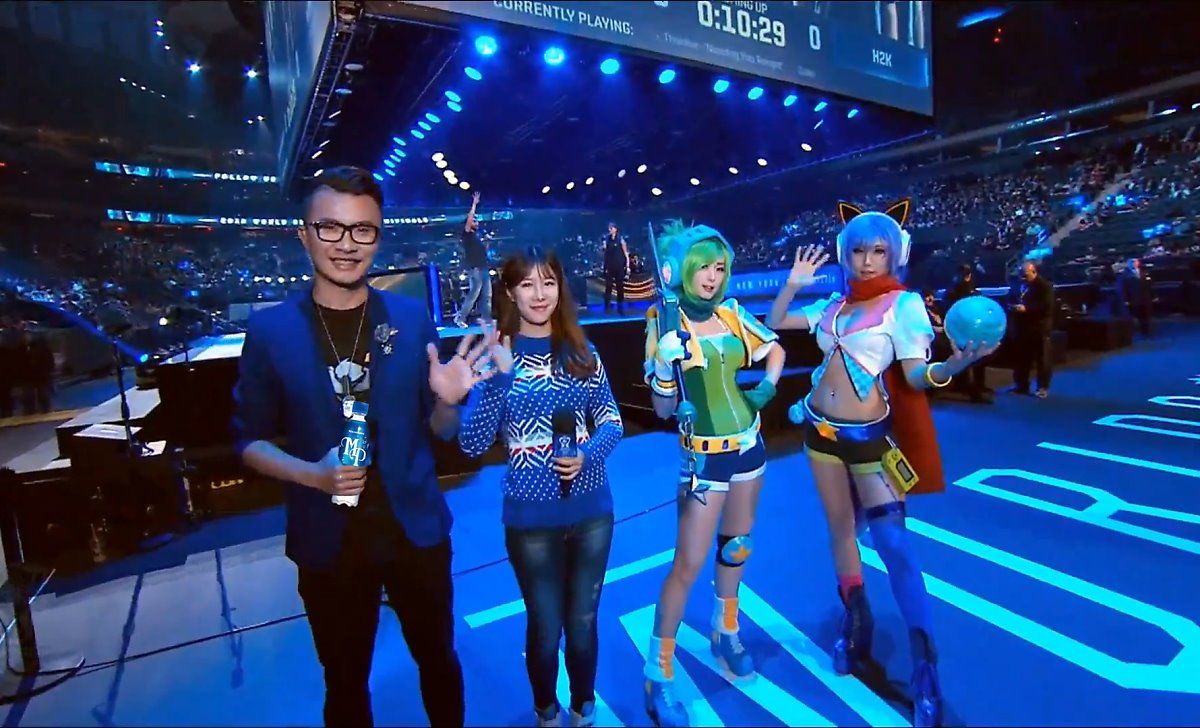 Source: Korea Times
Share This Post