Father in 23-year search for kidnapped daughter
The story of a taxi driver in China trying to find his missing daughter is starting to trend as he pleads for help.
Hong Kong media reported on the heartbreaking story of Wang Mingqing, a taxi driver based in Chengdu, China who's trying to find his daughter. Wang Mingqing used to run a small fruit shop with his wife in the Jiuyan area of China before he became a taxi driver.
The incident occurred during an extremely busy day at Wang Mingqing's shop. During the busy period of the shop, both Wang Mingqing and his wife directed their full attention to customers and left their daughter next to them.
Unfortunately, just a few moments passed when they noticed that their daughter had completely disappeared.
"After the customers left, I could not see where my daughter had gone. She was nowhere to be seen."

– Wang Mingqing
After the disappearance of his daughter, Wang Mingqing immediately went to the police station and filed a missing person's report. The police were not able to find his daughter so Wang Mingqing decided to dedicate his life to find his daughter. He has traveled all over Chengdu City to find her.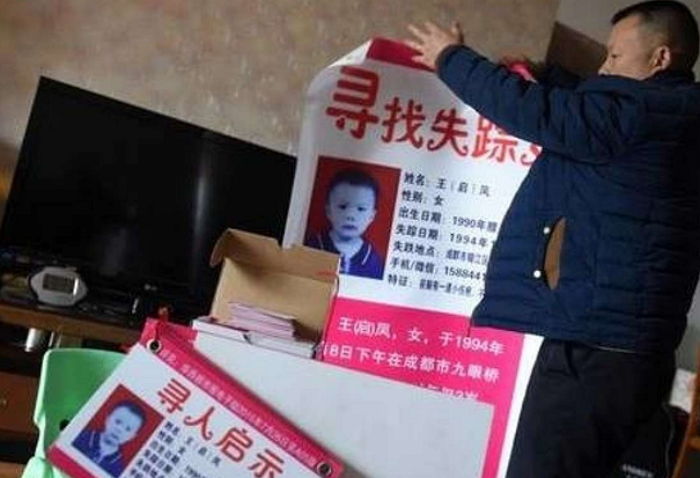 "Every day is like hell… When I'm home and I hear a small noise outside the house, I can't help but look to see if it's my daughter."

– Wang Mingqing
After waiting for his daughter's return at home all these years, Wang Mingqing decided to become a taxi driver to branch out his search for her.
As of March 8, 2017 – Wang has been driving his taxi for about two years and his daughter has been missing a total of 23 years.
Inside Wang Mingqing's taxi, there are photographs of his daughter and Wang Mingqing made sure to hand out missing fliers to all his customers. He asked each and every customer to please help find his daughter.
According to the report by the Hong Kong media, Wang Mingqing met with a total of 4,800 customers by February. Wang Mingqing said that he will never stop looking for his daughter.
Source: InSight
Share This Post