Chris Brown Follows GOT7's Yugyeom On Instagram
American singer Chris Brown has officially acknowledged GOT7's Yugyeom by following him on Instagram.
Chris Brown has taken notice of Yugyeom once again on social media. Chris Brown is one of the twelve account that Yugyeom is following on his own Instagram, and now the two are following each other. Fans who discovered that Chris Brown began following Yugyeom took to social media to congratulate Yugyeom for having become a successful fan.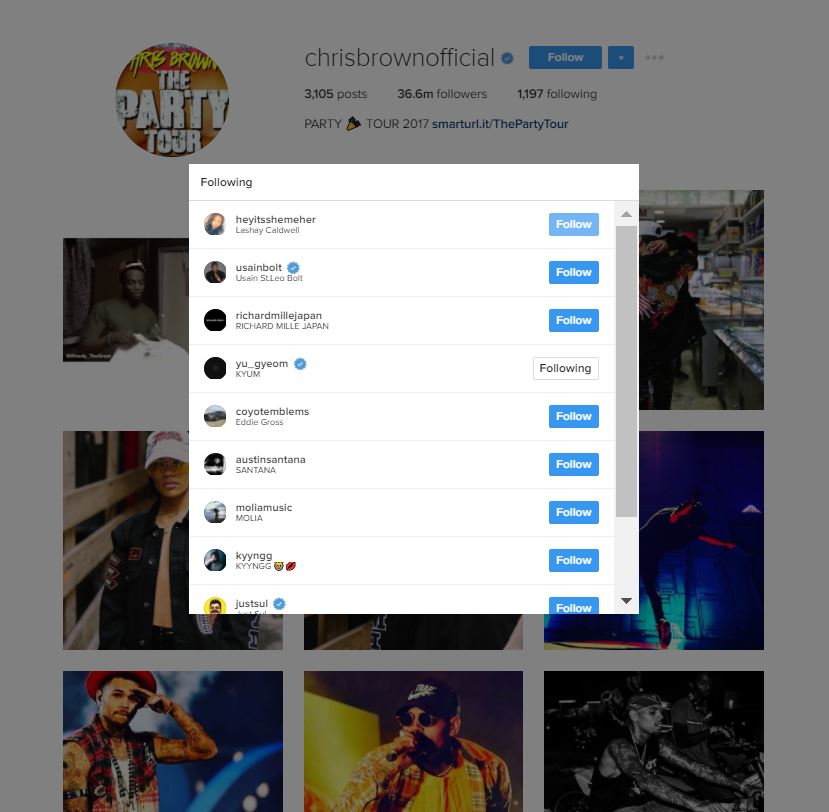 Last year, Chris Brown posted a picture of GOT7 posing in front of Chris Brown's graffiti with the caption, "Showing love." The photo was included in their second photobook, "GOTCHA – PERFECT GETAWAY IN L.A," where they posed with trendy sports attire.
After finding out that Chris Brown posted GOT7's photo, Yugyeom, who is a huge fan of Chris Brown, uploaded a screenshot of the post with the caption: "#chrisbrown showing love Ayeee." Fellow GOT7 member BamBam also shared his excitement by sharing the same post.
As time passed, Yugyeom continued to express his love for Chris Brown by frequently dancing and singing to his songs.
Here's how big of a fan Yugyeom is:
At a GOT7 fan meeting last year, Yugyeom sang Chris Brown's song, "No Bullshit."
https://www.youtube.com/watch?v=evAuCb-dozk
On 1thek's The Qmentary, his fellow GOT7 members called Yugyeom "Gyeom Brown" because of how much of a Chris Brown fan he is. Yugyeom has also given himself the English name "Browny" as well.
He even used Chris Brown's "Wrist" in one of his legendary performances on Hit The Stage.
Share This Post