Compilation of girl group stage outfits that drive fans crazy
Live stages are one of the most vital parts of a K-pop group's package and companies will go to no end to provide a perfect live performance for the fans. These performances not only give groups an outlet to showcase their singing and dancing skills, but also allows them to present their distinct images through set, makeup, lighting and most importantly, fashion!
Female idol group experiment with a plethora of different styles, looks, and concepts. From school girl uniforms to risqué fishnet stockings, here are some popular girl group stage outfit looks and themes!
1.Schoolgirl Uniforms
Many rookie and veteran girl groups love to play with the tried-and-true schoolgirl look. The concept gives off a youthful, innocent feeling and can come in many variations.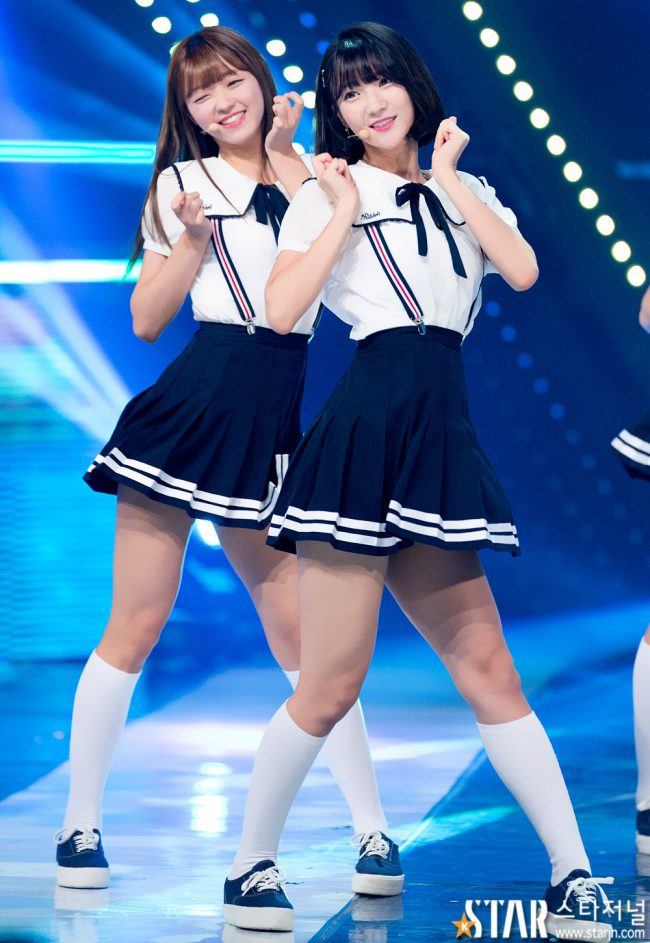 Oh My Girl rocking the classic tennis skirts and knee socks.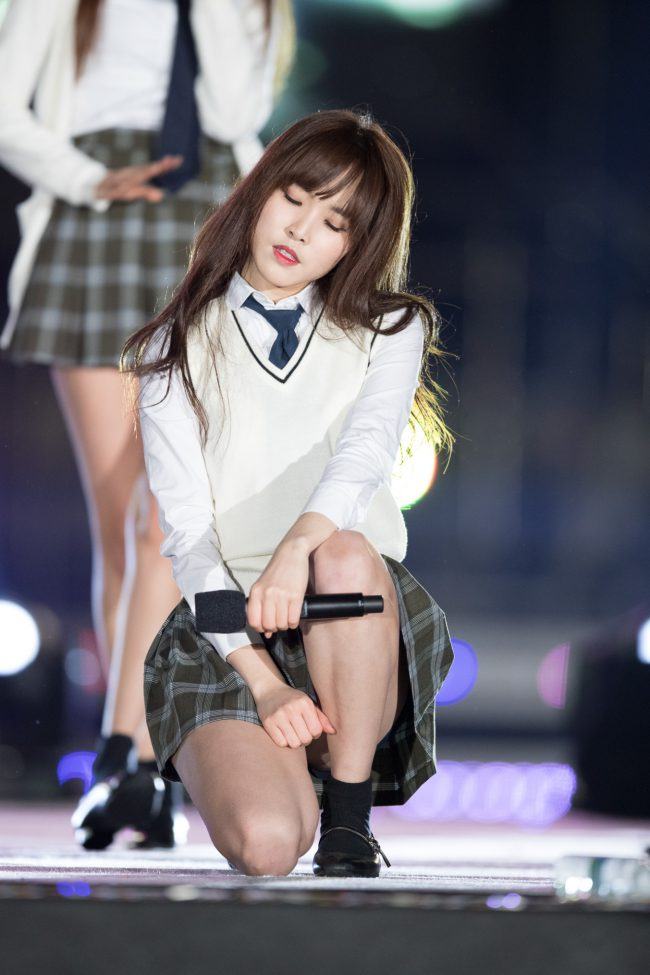 Gfriend dons grey plaid and V-neck sweaters.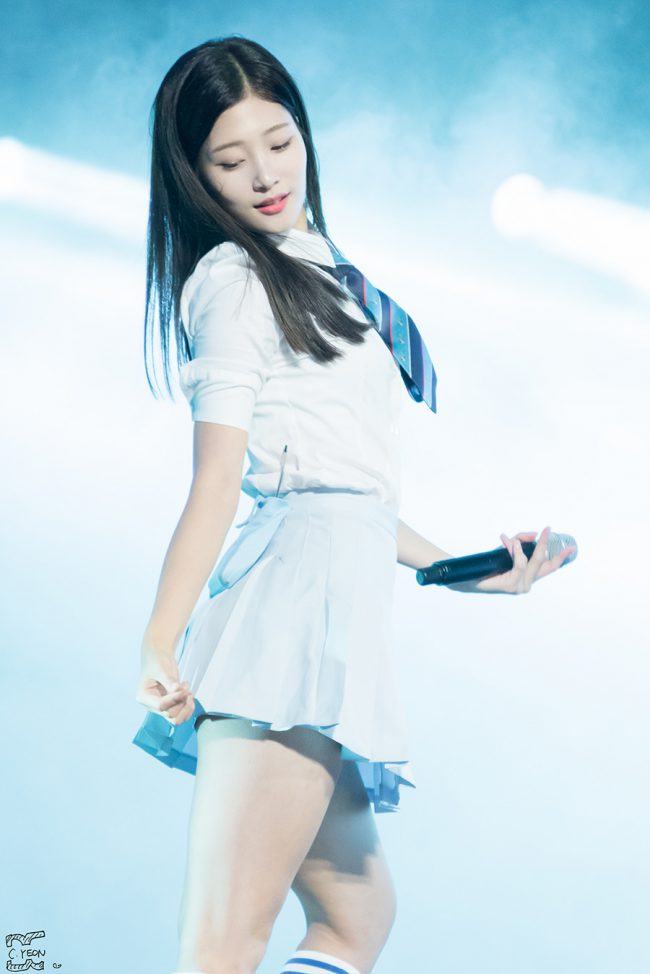 DIA member Chaeyeon looks ravishing in a simple tie and blouse combo.
2. High-waisted shorts
High-waisted shorts have been a long-time favorite item for idol stylists. Its simplicity, body-accentuation and versatility make it a staple piece of any group's outfit.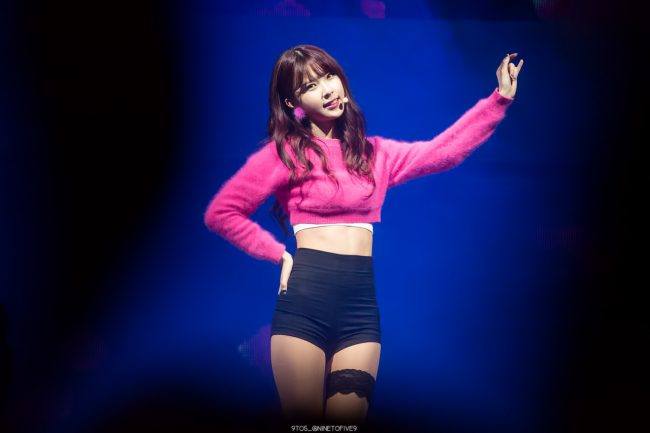 9MUSES's Hyemi donning the signature black, tummy-tucking shorts.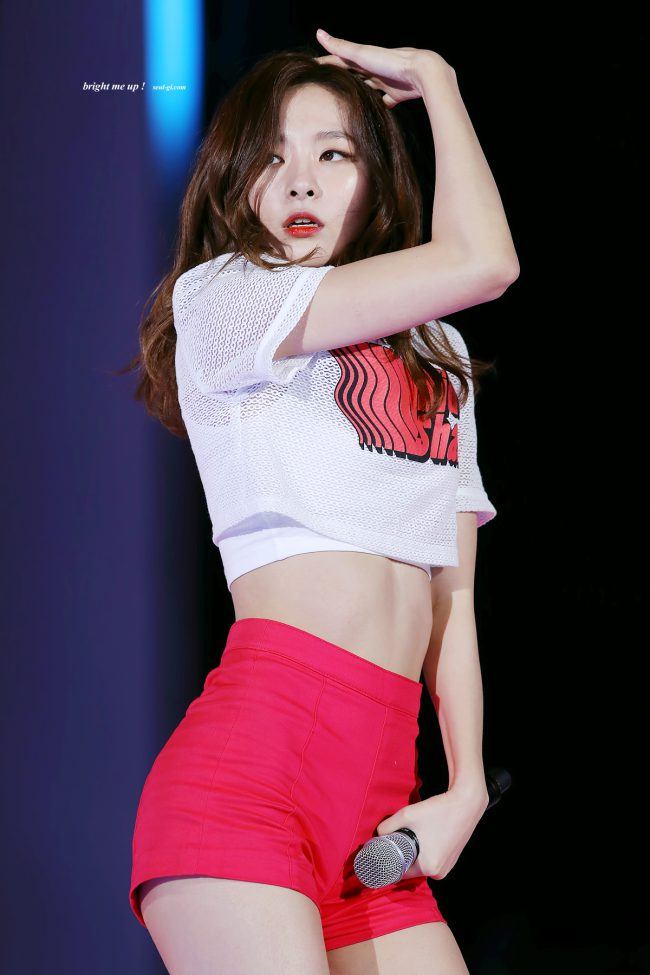 Red Velvet vocalist Seulgi matches her graphic tee with bold red shorts.
3. Glamorous one-pieces
Who needs blouses, skirts, jackets and belts when you can just hop into a beautiful one-piece outfit and go on stage? These pieces are embellished with fine details and truly brings out the superstar quality of each idol.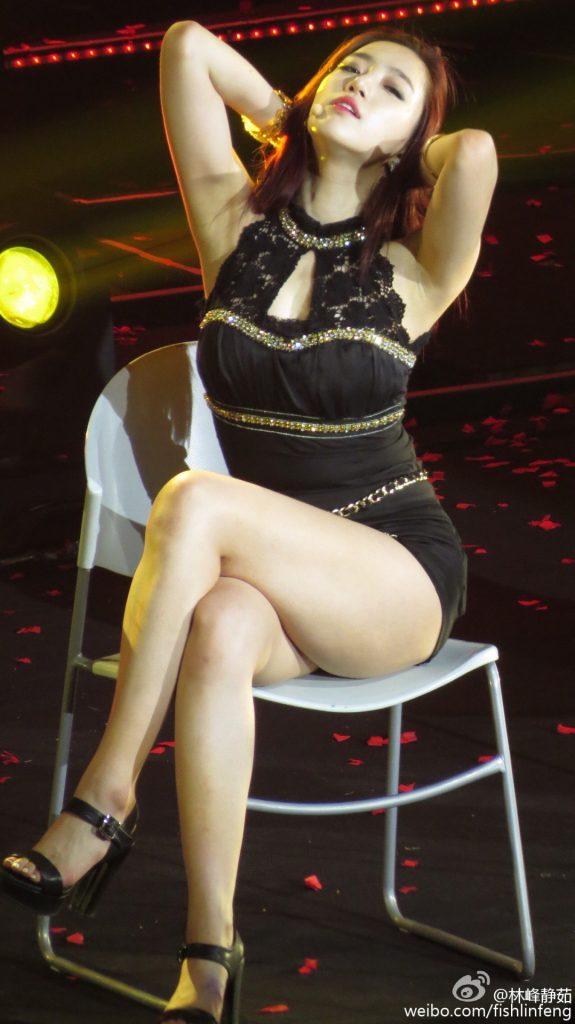 T-ara's Eunjung shows off the black lace and gold trim details on her black one-piece.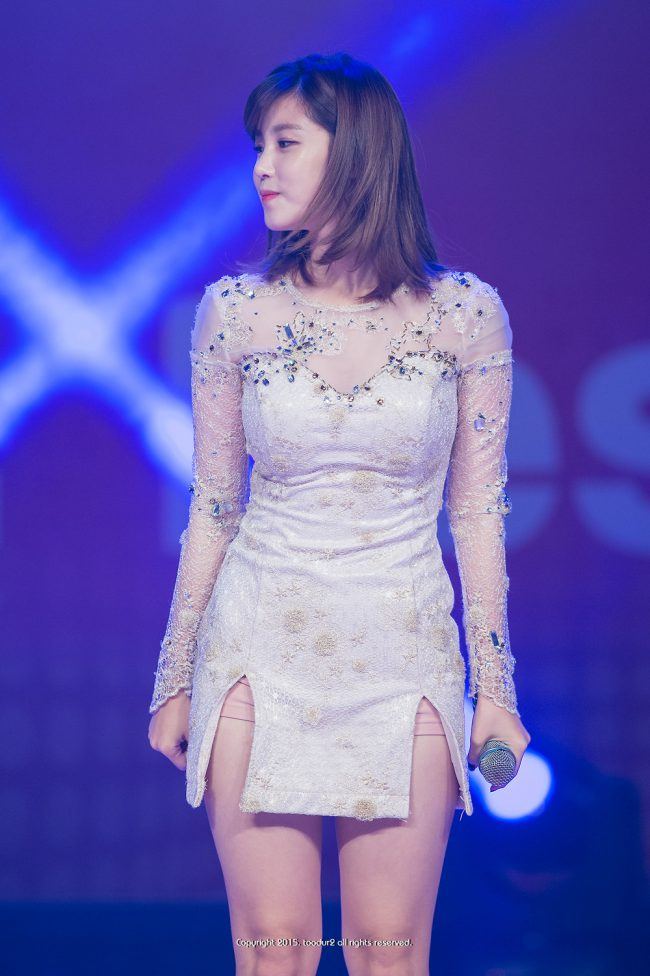 Secret's Hyosung looks effortlessly radiant in an extravagant white lace dress.
4. Summer looks
Idol groups love to join in on the summer fun through lively comebacks and promotions. Bright colors, flowery prints, short shorts and beachy vibes are all aspects of summer that female groups love to play with.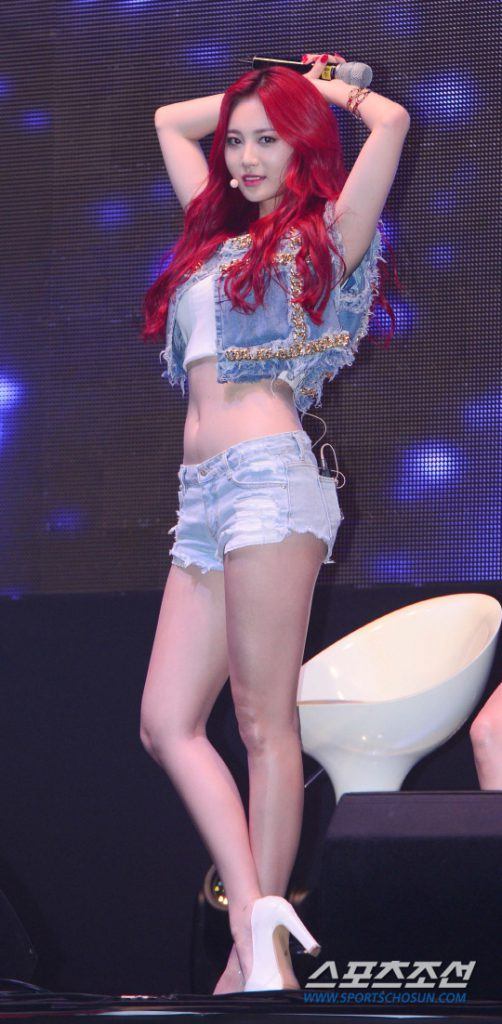 Share This Post