Cosmic Girls Wows Fans With Magical CGI During Live Performance On "Music Bank"
The CG work of the latest performance of Cosmic Girls are wowing viewers
Cosmic Girls or WJSN recently performed on stage of KBS2's "Music Bank" where they surprised viewers with some magical CG works. Because of their name "cosmic" girls, their concept can be explained as girls who are extraterrestrials from space.
At the end of their performance, the girls hopped into a UFO and magically disappeared from the viewers' eyes.
Check out the photos and video of the performance below!
https://www.youtube.com/watch?v=i-8m9s3Gczw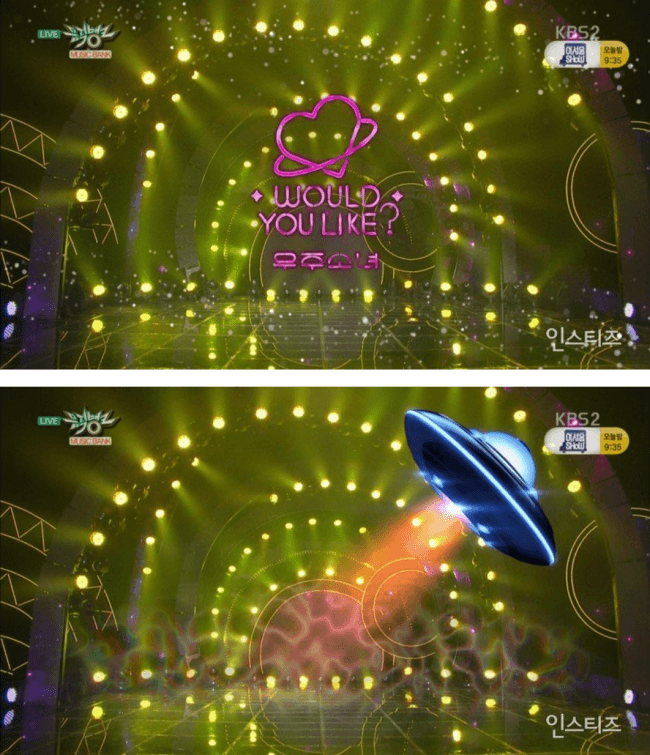 Share This Post