D.O. Said One Thing To Fans, That Made Them All Start Crying
EXO may have lost the Album of the Year award at the Melon Music Awards, but D.O.'s compassion won them our hearts.
When EXO didn't win album of the year at the Melon Music Awards, many EXO-Ls were disappointed and saddened to the point where they had tears in their eyes. Many were seen crying and covering their faces as the camera captured the upsetting moment.
kyungsoo mouthed "울지마" (Don't cry) to exo ls last night when they didn't win album of the year award he makes me so emotional ㅠㅠ pic.twitter.com/6Ghta6lEUG

— kath (@peachysooo) November 20, 2016
EXO's D.O. noticed the crying fans and quietly mouthed in Korean, "Uljima", which translates to "don't cry". A Korean EXO-L captured the sweet moment and posted it on her Twitter account. It was then retweeted nearly 3,000 times.
161119 멜론뮤직어워드 #디오 #경수 #DO
요청이 있으셔서 "울,지,마," 순서로 편집해왔어요 🙂https://t.co/sHPHZUNVIm pic.twitter.com/Z9WIGVbEOS

— ᴰᴵᴬᴹᴬᴺᵀᴱ:디아망떼 (@DiamanteEXO) November 20, 2016
Even though EXO did not win Album of the Year, they won six awards including Best Male Group Dance Performance, Netizen's Choice, and, finally, the Artist of the Year award.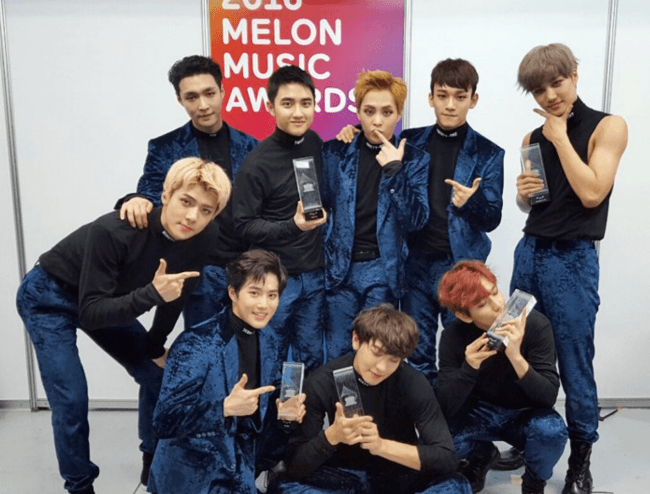 Source: hahahahppy and DiamanteEXO
Share This Post