DIA hold surprise event for police, they were surprised by this K-Pop world star instead
Both DIA and T.O.P couldn't hide their excitement meeting each other on stage.
DIA surprised police officers at the Gangnam Police Station for Labor Day to express their thanks for all of the hard work that they do 24/7, 365 days a year.
As a special gift, they prepared signed CDs for the police officers, who were all smiles and full of excitement. The officers received a signed album from DIA but also got to take a group photo as well.
After the group performed some of their hit songs such as "Male Friend" and "Will You Go Out With Me", Huiyeon spotted a familiar face in the audience, even through his mask. She invited him to come up to the stage, and as the rest of his colleagues chanted "Choi Seung Hyun! Choi Seung Hyun!", he shyly made his way up.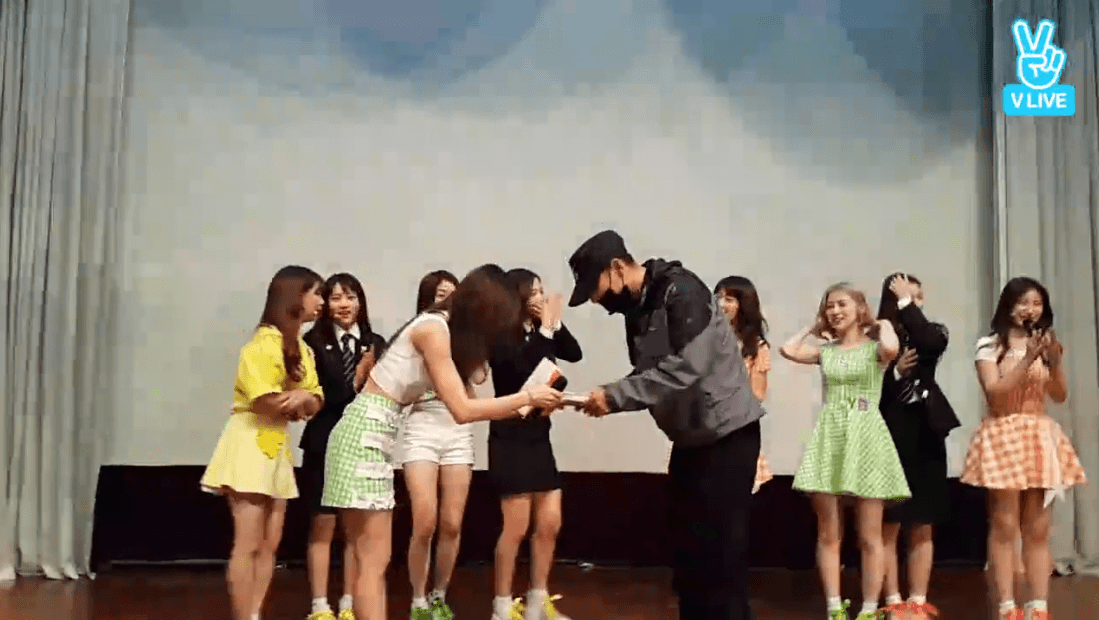 To DIA's surprise, Choi Seung Hyun was indeed BIGBANG's T.O.P and both DIA and T.O.P exchanged greetings. The members of DIA could not hide their emotions when handing over their signed CD and taking the picture together with the world star.
Watch DIA's adorable reaction when T.O.P comes on stage below.
https://www.youtube.com/watch?v=WhxF7C1qjJM
Source: Herald Pop and Sports Chosun
Share This Post