K-Pop Idol Rivalries And Beefs You Never Knew About
Some idols have gone as far as creating diss tracks targeting their rivals. While such tracks do not explicitly name people, it's become quite obvious who they are referring to through context.
While diss tracks and rivalries might suggest bad blood between idols, this is not always the case. In fact, rivalries and beef amongst artists are often a driving factor in creating even better music. Just look at Drake with Meek Mills. Where would we be today without his song Back to Back?
Here are four examples of the most high-profile rivalries that have hit the K-Pop industry in recent years:
1. iKON's Bobby vs BTS's Rap Monster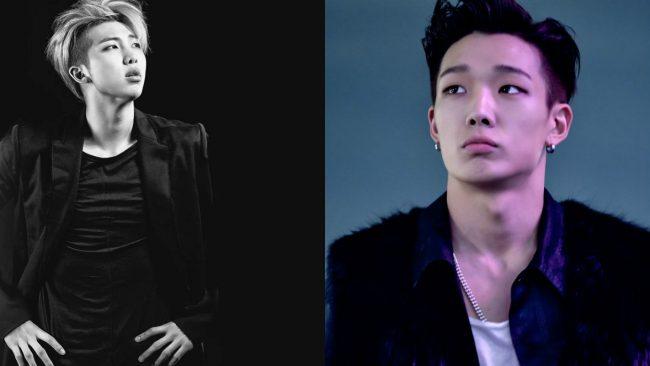 The apparent friction between these two stars dates back to 2014 when Bobby released a song that was allegedly aimed at Rap Monster.
In his track "Come Here", Bobby raps:
"Call me a monster, I didn't give that name to myself, I'm Won Bin in front of bulletproof glass when it comes to skills and looks."

— iKon's Bobby
Many believed that Bobby's references to "a monster" and "bulletproof glass," were aimed at Rap Monster because of his stage name and BTS's literal name Bulletproof Boy Scouts.
It wasn't long before Rap Monster responded to speculations about Bobby's track.
"I knew about it because famous rappers worked on it. While listening, there were rhymes that made me believe he was referring to me. So I thought that I should do somewhat of a reply."

— BTS's Rap Monster
At the 2014 Mnet Asian Music Awards, Rap Monster recited Bobby's verse and changed it up a bit. Rap Monster used the verse "Put your guard up and follow me rapper tone, deaf rapper" from Bobby's track.
Rap Monster would later release a statement explaining what he thought of the so-called feud.
"Rappers can express what they want to say through rap. They also compare the feelings that they feel at the time and melt it down well. At that time, I also just filled my thoughts or feelings into the song. If it was a diss, I would've said more offensive and direct words."

— BTS's Rap Monster
According to Rap Monster, the two met after the award show and exchanged friendly high fives.
Some fans, however, still believe that there is bad blood between the two stars.
2. iKON's Bobby vs VIXX's Ravi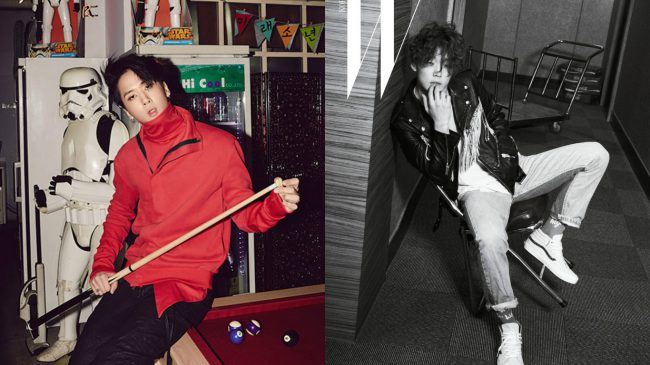 Rap Monster was not the only star that Bobby has been accused of feuding with! In 2014, Bobby released the song "YGGR, Hip Hop", which allegedly dissed idols in general, with many fans claiming there were lines directed specifically at VIXX's Ravi. While Bobby did not refer to anyone explicitly, there has been some speculation that Bobby was referring to Ravi.
"You've all got a long way to go boy group rappers you come up on stage and do your clock dance. If you're tone deaf, practice."

— iKON's Bobby
These lyrics led fans to believe that Bobby was referring to VIXX'ssignature dance move, which was a 'clock dance', from their hit song "Miracle".
Ravi soon responded to the allegations with a diss track of his own. Ravi posted a song entitled "Diss Hater" on Twitter, a direct response to Bobby's track.
RAVI_DISS HATER. https://t.co/AcMzQhkPb7

— VIXX_Ravi (@AceRavi) December 9, 2014
"That's right I'm an idol
But you're also a f***in' idol
Others think it's the same but this diss battle pretending to be different
You want to lash out because it's disgusting, right?
I admit that I'm the rapper of the boy group with the clock dance
But I'm not tone deaf, you little boy
I leave my house and hustle every night too."

— VIXX's Ravi
3. A.KOR's Kemy vs 2NE1's Park Bom
In 2014, A.Kor's Kemy released a track titled "Do the Right Rap", which seemed to indirectly target Park Bom.
Allegations involved lines that many have agreed were about Bom's drug controversy and 2NE1's song titles. After hearing the track, many fans came to Park Bom's defense by doing things like creating diss tracks of their own! The lyrics reference plastic surgery and drugs which are both controversies that Park Bom faces, even to this day.
Your bloated, swollen face.
You're not satisfied no matter what you put in it.
You're going to become an old person next to an ugly child
You drag your entire body and slap it onto your face
You're at the point of addiction, "stop it"
X? O? The answer is X, toxic.
Someone call the doctor, someone stop her.
You're about the same as the Gangnam Beauty [who got plastic surgery 28 times]
You're weak, and you fell into drugs.
Did the drugs fall into the jelly box?
Who glanced over the 4 pills that disappeared?
Since when were the prosecutors so nice?

The Samsung employee had 29 pills, and was detained at the detention center
You had 82 pills, and why are you innocent? They're super cool.
The ambassador of the Ministry of Justice? You had a very fitting role, huh?
You took the title of the first smuggling-dol, huh? Amphetamine sh*t.
The articles were taken down so well. YG is no joke.
Try to cover up the sky with your palm. You just got your case suspended??
It must be nice for your fans to cover you up.
I'm jealous that your CEO writes a novel for you.
You set fire on your Roommate friends, and they must feel chaotic, because the corn exploded
You'll hide behind your influential label and then come back when it gets quiet
Radio Star or Healing Camp, or anywhere. There won't be a blow to you, huh?

YG, mental breakdown, your fans, mental breakdown.
How do you have time to go to Japan? Hurry and come back, come back home
No one else can be a smuggling-dol without you, can't nobody.
Listen to this and clap your hands, let's go party
YG, mental breakdown, your fans, mental breakdown.
How do you have time to go to Japan? Hurry and come back, come back home
No one else can be a smuggling-dol without you, can't nobody.
Listen to this and clap your hands, let's go party now

— A.Kor's Kemy
4. Block B's Zico vs Everybody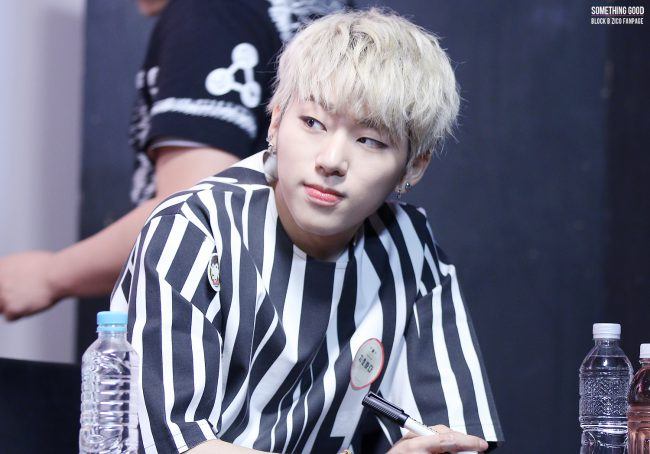 Block B's Zico released a diss track targeting idols in 2015 with his song "My Team".
Zico did not mention anyone's name, but the diss track was an indirect warning to idol rappers not to copy his style.
I've become a useful reference to artist development teams.
They upload mixtapes, say they write songs and media play with my name.
If they want to make it Zico it like the coconut water
There're so many fake rappers put together with manuals now ya know what I mean

Every dumb thing around calls me a rival when I'm having a hard time dealing with my self
How dare you try to get on my level y'all started with a golden spoon in your mouth

Fuck that
When Jay Park and I were shattering prejudice you guys were all hiding in a corner now you try to freeload this ride

If you're going to start cussing and pretend your big start from the bottom
Here take this and get yourself some treats I'm so big and tough if they see me with you, they'll think I'm bullying you
Get ya own dog ya heard
Styles I designed keep comin' out like fashion show when your stages are over celebs are going to look at me and make some noise

— Block B's Zico
Share This Post