ENHYPEN's Jungwon And Jay Just Can't Stop Clowning This Funny I-Land Moment
Life's too short to not laugh as you go, and with who else other than your fellow members?
Before ENHYPEN became ENHYPEN, the members went through a grueling selection process. The selection process? A 12-week survival reality TV show that started off with 23 K-Pop trainees with weekly challenges and eliminations. The show, I-Land, was created by BeLift Lab (a media company founded by Big Hit Entertainment and CJ ENM).
Fans followed along every week with the trainees and saw their progress through dance and vocal challenges. Eventually, fans were able to vote for their favorites in hopes that they would secure a spot to debut in the group we later come to know and love as ENHYPEN.
So many moments from the show gave fans an intimate look at what these boys are like off stage. They've seen the boys dance while they washed dishes, play ghost pranks on one another, and collectively throw on face masks before bed. At that point, the hardest part was choosing your favorite amongst all the contestants!
In Episode 4 of I-Land, Jungwon, Jay, and K were chosen to participate in the dance challenge (we later see that Sunghoon ends up joining the subunit in place of Jay). Given that the subunit they were competing against were Ni-Ki, Nicholas, and Jaeho and the spot they were protecting were their very own spots in I-Land, all the boys understood the assignment.
Before the day of the main performances where the boys would be judged and critiqued by HYBE CEO Bang Si Hyuk himself, RAIN personally went to the I-Land trainees to oversee their practice. 
RAIN, who is a legend in his own right, sings, dances, acts, and produces music. A second-generation K-Pop idol turned actor, RAIN's most popular songs are performed by idols even today! So to see a name like RAIN on the mentor list for I-Land was a big deal for many K-Pop fans. 
For the dance challenge, Jungwon, Jay, and K danced to a mashup of three songs, one of which was "Rainism" by RAIN himself! That's some kind of pressure these boys must have felt performing RAIN's own hit song in front of him!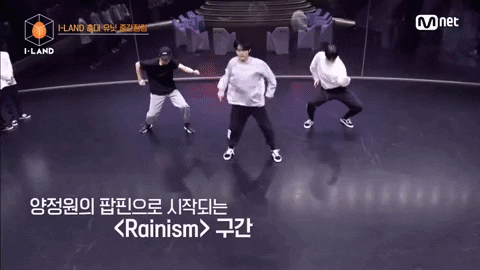 Of course, Jungwon's hours of practice and skill shined through in his performance and RAIN was quick to show his pleasant surprise and admiration.
It isn't every day you get a compliment from someone like RAIN — especially after performing one of his own songs. You can see that Jungwon wasn't expecting the call out as he can't contain his happiness!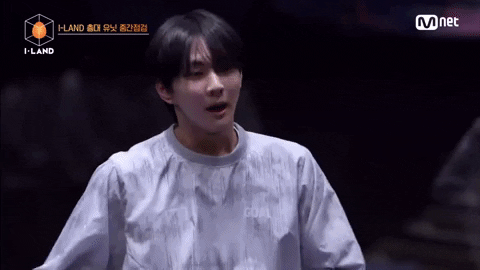 Jungwon's outburst made the rest of the I-Landers laugh and it's one that even Jungwon makes fun of himself for even now.
A year after I-Land premiered during one of ENHYPEN's Dance JAM Lives from March 7th, Jay and Ni-ki are joined by Jungwon as they dance to part of the same choreography from Episode 4 of I-Land.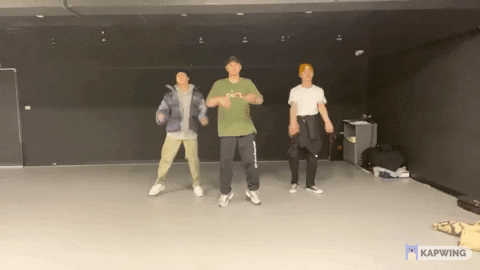 After they dance to "One of a Kind," Jay asks Jungwon if he remembers the dance for "Rainism" since he can't seem to remember it.  Jungwon immediately quotes RAIN at the mention of the song by saying "Jungwon, why didn't I know about your amazing dance skills?" Jay knows exactly what Jungwon's referring to and mimics the funny moment from back in I-Land.
ENHYPEN's been busy this year as they recorded and released their first full-length album, DIMENSION: DILEMMA on October 12th, and received the Gold Disc Certification by selling more than 100,000 copies in the month of October! With their comeback, Jungwon and the rest of ENHYPEN have been busier than ever, so it's nice to see the boys still remembering funny moments like this even now!
Who's excited for their second global fan meeting on November 19th EN-CONNECT: COMPANION?
Share This Post