Here's How Each BTS Member Was Discovered, And Signed To Big Hit Entertainment
This is how each member of BTS came to be!
If you haven't heard of BTS, you've probably been living under a rock, or you've just recently woken up from a coma. But before they became the top-charting global superstars that they are, they were just kids pursuing their dreams. Let's take a look at the origins of BTS, and how each member was discovered.
1. RM
Kim Namjoon aka RM, fell in love with rap after hearing Epik High's "Fly" for the first time when he was in sixth grade. He began rapping on his own, and he started a career as an underground rapper under the name "Runch Randa" in 2007, when he was in middle school.
RM decided to join a rap crew called "Daenamhyup," which consisted of some of the top underground rappers. Members included Iron (finalist from Show Me The Money 3), Supreme Boi (Big Hit Entertainment producer), and KIDOH (formerly of Topp Dogg).
As his skills as a rapper grew, RM became more active in the underground scene. He released more songs, and collaborated with other underground artists, like BLOCK B's Zico (who went by "Nakseo" at the time).
With his reputation growing, RM was invited to audition for an underground hip-hop agency. This was where he met Untouchable's Sleepy, who was a judge at the audition. Sleepy was so impressed by RM's rapping skills, he saved his phone number and passed it along to producer Bang Si Hyuk.
Through the introduction, RM ended up auditioning for Big Hit Entertainment, and became the first member to join BTS in 2010.
2. Suga
Originally from Daegu, Korea, Min Yoongi aka Suga, was active in the underground hip-hop scene as a producer and rapper. Going by the name of "Gloss," he began performing in high school, and made a name for himself.
It wasn't just his rapping that was getting attention. Suga had begun to establish himself as a producer, composing beats for local artists in his hometown of Daegu, primarily for a group called "D-TOWN."
More and more people noticed his skills, and he even produced tracks for bigger underground names. One of his more successful songs was a track he produced for Reflow called "Who am I."
Wanting to take his music to the next level, Suga decided to audition for Big Hit Entertainment. He had seen a flyer promoting a rap competition/audition called "Hit It," and felt that it was a good fit for him. Although he didn't win the competition, Suga ended up getting 2nd place, and joined Big Hit Entertainment as a producer/trainee.
Although reports indicate that Suga wanted to be just a producer, he was convinced into joining BTS in 2010. To this day, Suga jokes that Bang Si Hyuk tricked him into joining the group.
While he was still a trainee, Suga was one of the 4 BTS members (along with Jimin, Jungkook, J-Hope) who were often seen dancing for GLAM's live performances of "Glamorous," as well as for the stage performances of hologram artist SeeU.
He also made a brief cameo in Jo Kwon's "I'm Da One" music video.
3. J-Hope
Prior to his debut with BTS, Jung Hoseok aka J-Hope, was a dancer. He had always loved to dance, and he even joined a dance crew called "Neuron" in his hometown of Gwangju, Korea.
Because of his love for dancing, J-Hope auditioned for JYP Entertainment. Although he passed the first few rounds, he eventually got cut from the JYP auditions.
J-Hope decided to audition for Big Hit Entertainment next. With his dance skills, strong understanding of rhythm, and potential for rap, J-Hope was accepted into the company. He moved to Seoul, and became a full-time trainee.
During his trainee days, J-Hope was very active. He was often seen as a backup dancer for GLAM's "Glamorous" performance, 2AM Jo Kwon's "I'm Da One" promotions, and was even featured as a rapper for Jo Kwon's track "Animal."
Despite years of training, however, J-Hope was almost left out of BTS's lineup until RM convinced Big Hit (as well as J-Hope himself) that BTS needed J-Hope. He returned to the group, and the rest is history.
4. Jin
The 4th member to join BTS, Kim Seokjin aka Jin, had a different casting experience than the other members. Originally from Anyang, Korea, Jin was originally casted on the streets by SM Entertainment. He never followed up with the company because he thought it was a scam.
He got street-casted again when he was a college student. A representative from Big Hit Entertainment saw Jin as he was exiting a bus, and convinced Jin to audition for Big Hit.
Jin had no prior experience singing or dancing. Because he was an acting major, Jin auditioned to be an actor. Big Hit Entertainment had other plans, however, and he ended up becoming a trainee for BTS. Rumor has it that Jin became the singer that he is today through hard work and practice.
During his trainee days, Jin was spotted in Jo Kwon's "I'm Da One" music video as a butler / bodyguard. Because of his good looks, he was utilized as an actor, instead of a dancer.
5. Jungkook
The maknae of the group, Jun Jungkook auditioned for the 3rd season of Superstar K in his hometown of Busan, Korea. Although he was eliminated from the auditions, various agency recruiters saw something special in him.
Jungkook was scouted by 7 different entertainment agencies. Some of these agencies included JYP Entertainment, FNC Entertainment, and Starship Entertainment. Out of all of the agencies, Jungkook ended going with Big Hit Entertainment.
The reason he chose Big Hit (which was a smaller company at the time) over the other major companies was because he was so impressed with RM and his rapping skills. He wanted to be in the same company with RM, and train with him.
During his trainee days, Jungkook was often seen back-dancing for Big Hit Entertainment artists. He was seen during live performances of GLAM's "Glamorous," as well as Jo Kwon's "I'm Da One."
6. V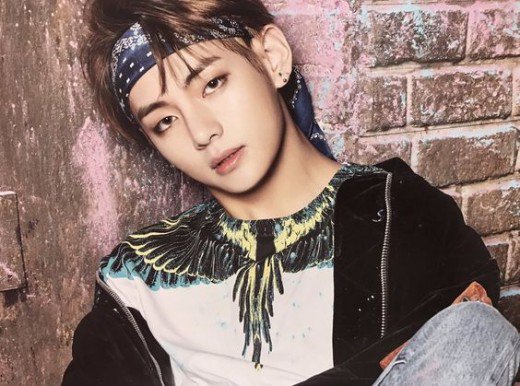 Kim Tae Hyung aka V has stated in multiple interviews that he grew up with hardly any money. He was raised by a family of farmers in Daegu, and his childhood dream was to pursue music.
With that dream in mind, V picked up playing the saxophone in high school. His father encouraged him to learn an instrument if he was serious about pursuing music, so he had learned saxophone for 3 years.
One day, he followed a friend to a Big Hit Entertainment audition. He had only come to the audition to support his friend, but someone from the rookie development team saw V and urged him to audition. So he called his dad, got permission, then auditioned on the spot. He was the only person to pass the audition in Daegu that day.
Prior to his official debut, V was kept under wraps by Big Hit Entertainment. He was, however, seen in Jo Kwon's music video for "I'm Da One." Along with Jin, V made an appearance as a butler / bodyguard.
7. Jimin
The final member to join BTS, Park Jimin is originally from Busan, Korea. He attended the Busan High School of Arts, where he was a top student in the Department of Dance.
Jimin had a natural talent in dance. As a promising young contemporary dance student, one of his dance teachers urged Jimin to audition for Big Hit Entertainment.
After being encouraged by his teacher, he went and auditioned. He passed the audition in Busan, and moved to Seoul to become a trainee. Although his training period was the shortest, Jimin became the final member of BTS because of his natural skills.
During his trainee days, Jimin was often seen backdancing for GLAM's "Glamorous" performance. He also had a brief cameo in GLAM's music video for "Party (XXO)."
Share This Post