EXO Baekhyun expresses his concern for Actor Lee Joon Gi's weight loss
Baekhyun showed just how caring of a friend he is when he left this comment on Lee Joon Gi's Instagram page.
Actor Lee Joon Gi recently posted a series of photos of himself to his Instagram account – and EXO's Baekhyun was quick to leave a comment regarding his friend's recent weight loss.
Baekhyun expressed concern for his friend's recent weight loss.
"Hyung why did you lose so much weight T_T."
– EXO's Baekhyun
Lee Joon Gi sweetly responded though and expressed he missed his friend.
"Hyun-ah I've missed you~! Come to my house keke."
– Actor Lee Joon Gi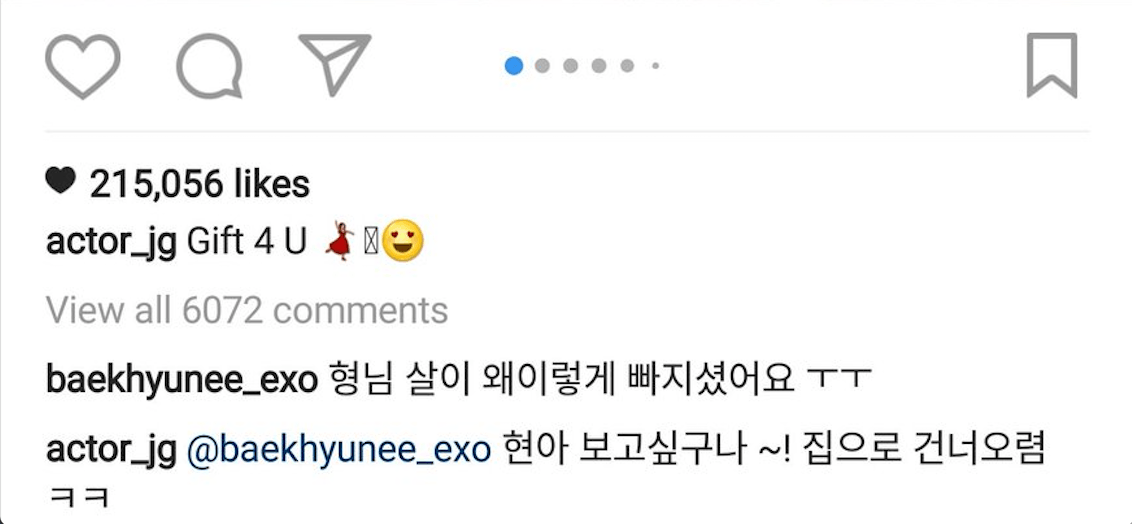 The duo previously worked together on the hit drama Moon Lovers: Scarlet Heart Ryeo, so it's no surprise to fans that they've gotten close enough to notice things like this.
Share This Post