EXO members freaked out when they saw fans' drawings of them
These artists were in for the surprise of their lives when EXO members left encouraging messages on their fanart.
EXO members recently took the time to leave encouraging comments on various pieces of fanart created by EXO-Ls and uploaded to the fanart social platform FanBook and Weibo.
A Japanese EXO-L that goes by the handle ako_exo created a sensational portrait of EXO's Kai as an anime character and Kai was so taken by it that he signed it and commented, "I think the fan art is way cooler than me, thanks for the cool drawing."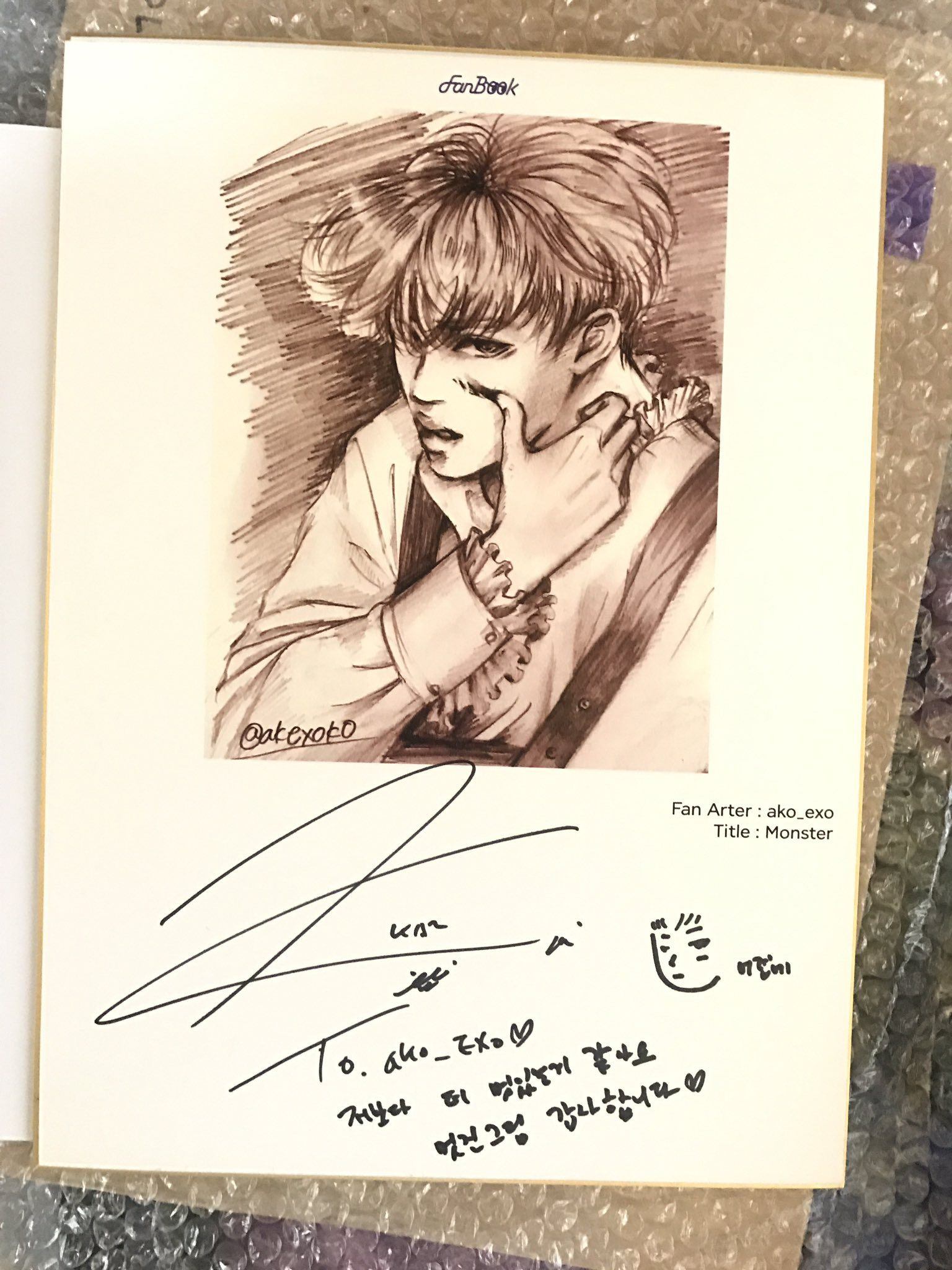 EXO's Chanyeol also took the time to recognize an incredible piece of art called "For Life" by an artist that goes by the FanBook handle mk. The drawing was also signed by the S.M. Entertainment artist who left a flattering comment.
"Who would have thought this was a drawing? Whether a photo or a drawing, I am tall and cool, like usual. Thank you for this great piece."

— EXO's Chanyeol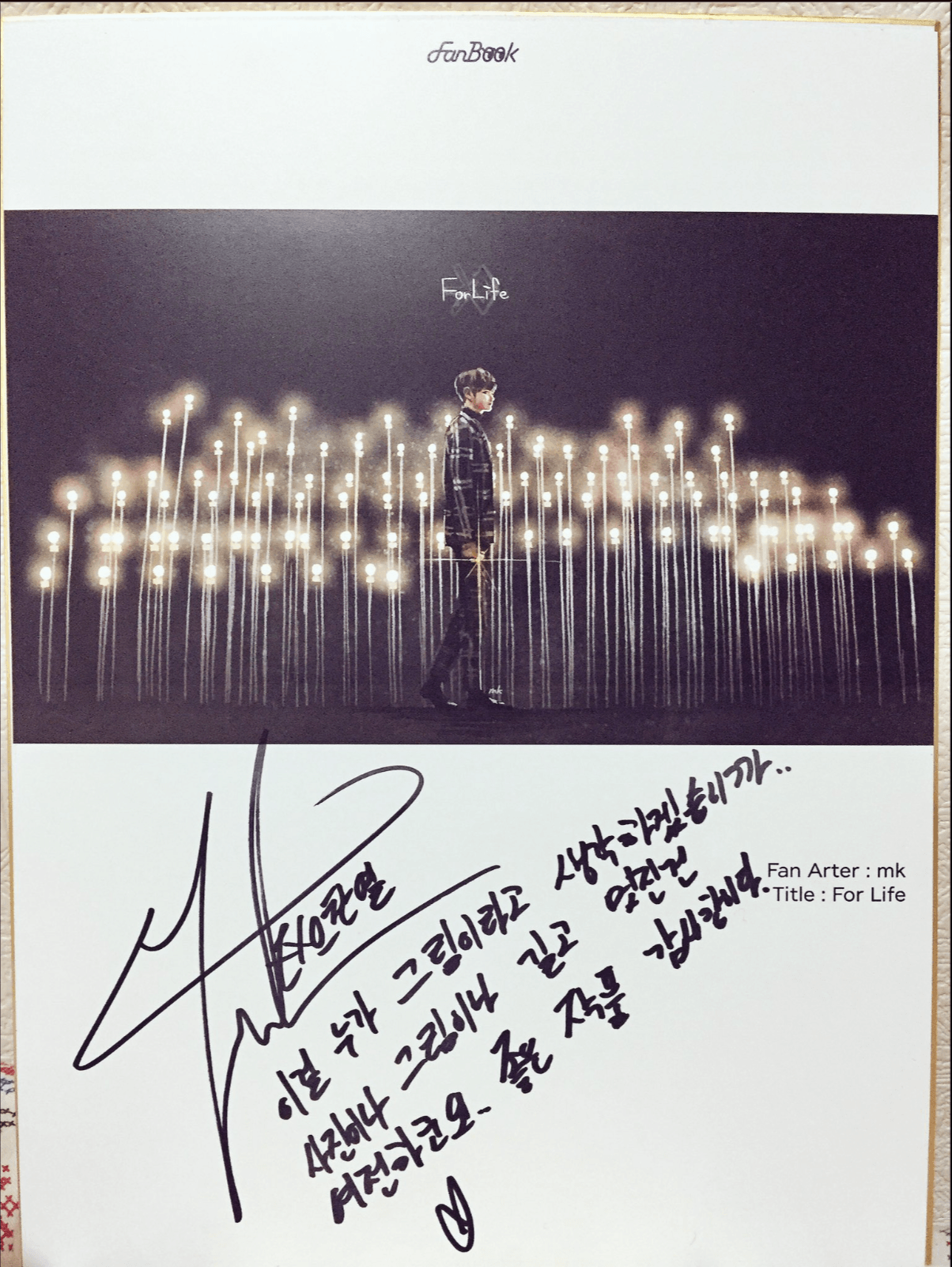 Sehun also seems to enjoy the fanart he sees online. He recently shared this fan art on his Weibo and said, "Too cute hahahahahaha". The original artist of this cartoon version of Sehun had drawn an image referencing Sehun's recent outfit from when he was caught picking out wine.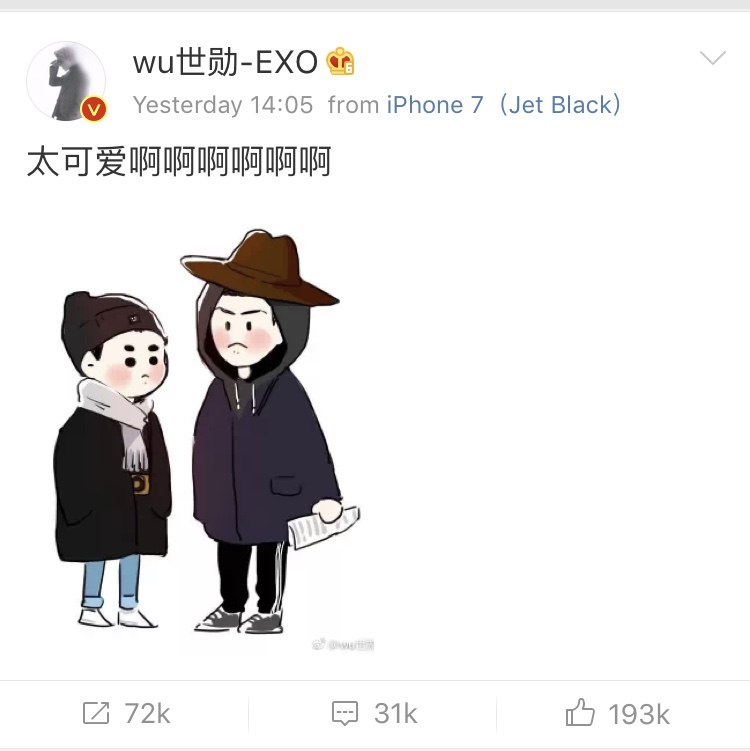 EXO seems to really keep connected with their fans, always proud of the different pieces EXO-Ls are creating.
Share This Post