EXO members won't stop teasing D.O for his wave at the Golden Disc Awards
The rest of EXO won't let D.O live it down after he goofily waved at the camera at the 31st Golden Disc Awards.
The SM Entertainment group was seen happily clapping and actively watching performances when the camera suddenly focused on D.O.
D.O smiled at the camera as he made a cute waving motion with his hands that caused the other members to burst into laughter. Without hesitation, the rest of EXO began to tease D.O for his odd wave.
HERE'S THE VIDEO OF EXO IMITATING KYUNGSOO HAHAHAHA THEY ARE SO EXTRA THEY WONT LET HIM LIVE ??? pic.twitter.com/6yj2fnTfSn

— hun (@beyondselu) January 14, 2017
The teasing, however, didn't stop there. D.O's fellow members continued teasing him in an interview in which each of the members was asked to show their "aegyo" for their fans in celebration of their 4th Disk Daesang Award.
THEY DONT STOP TEASING HIM pic.twitter.com/gtRLj5ilzx

— hun (@beyondselu) January 14, 2017
Check out the photos D.O's fellow group members teasing him below: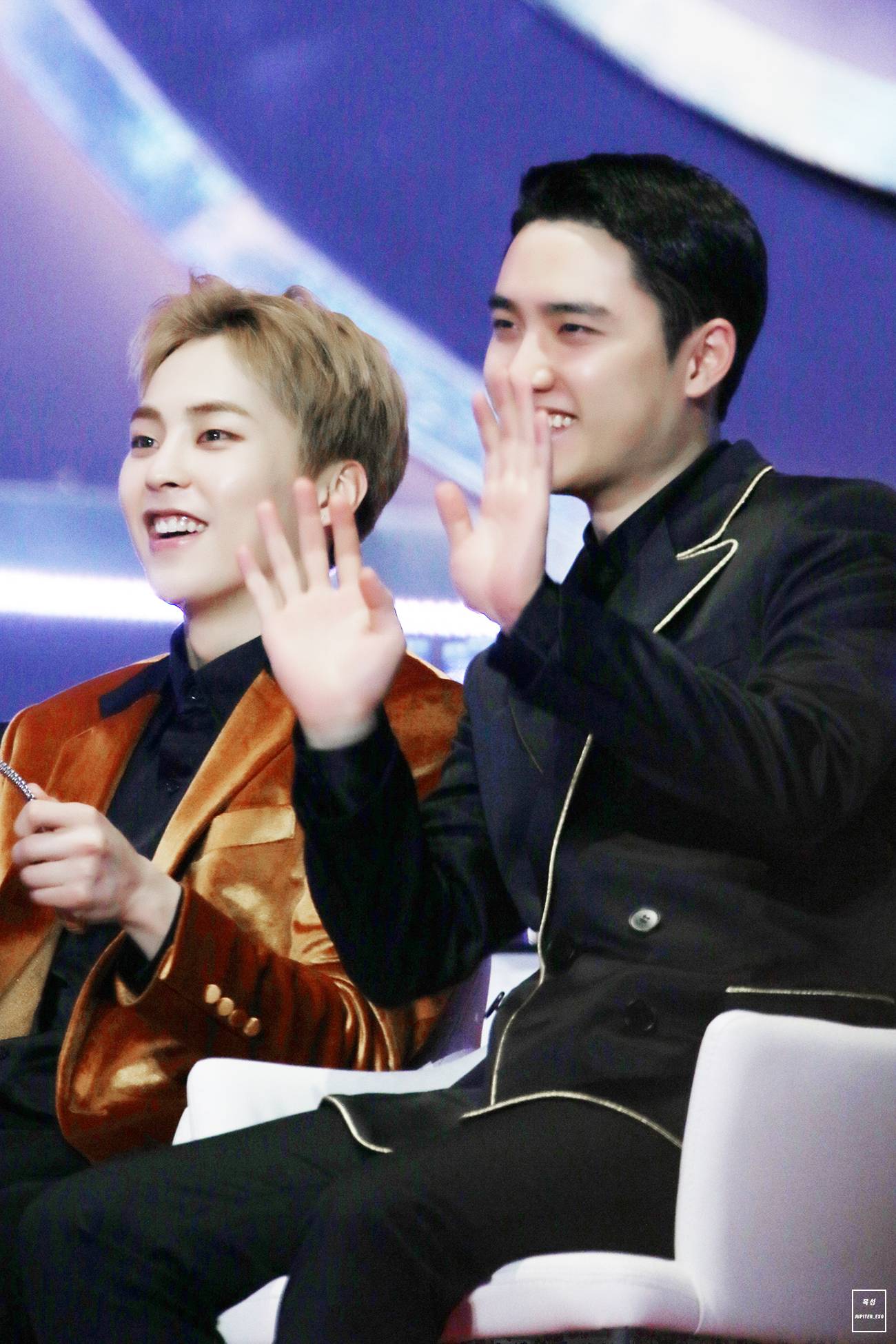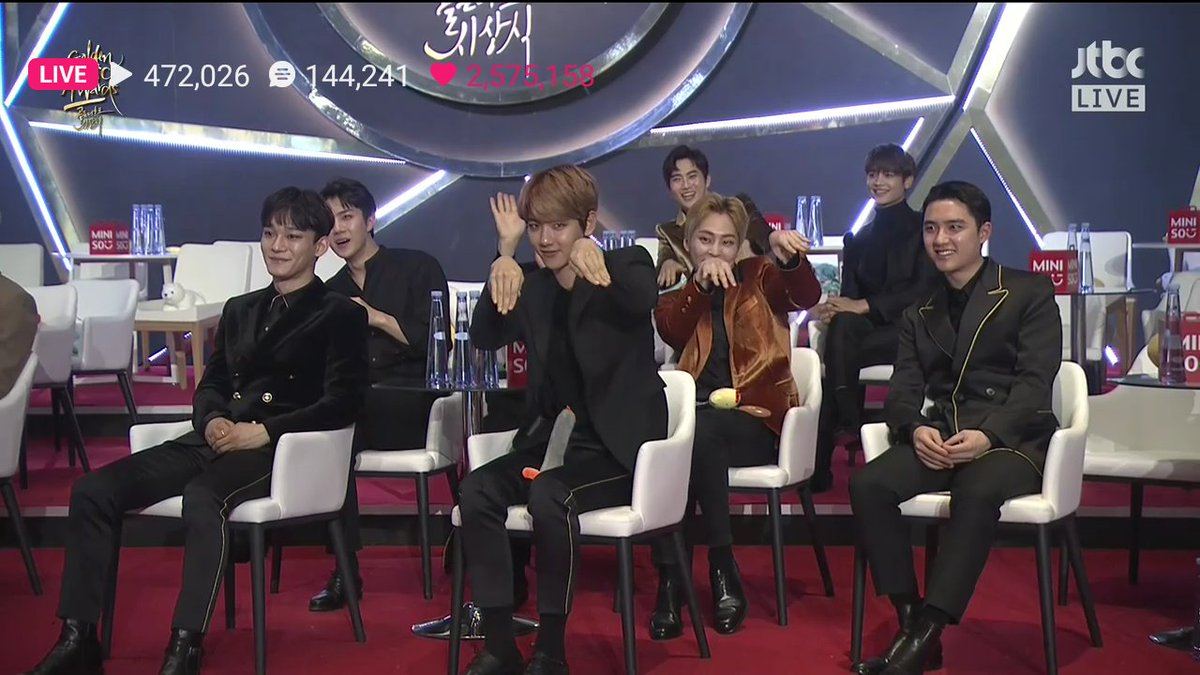 Share This Post