EXO Members' Send Adorable English Messages To International Fans
A lot of idols study the English language in order to connect with international fans, and these idols, in particular are improving so much.
Earlier this year, Spotify launched their new K-Pop Daebak Intro, which is an ad that allows K-Pop artists to introduce their latest single or album to their Spotify followers around the world. SHINee's Taemin was the first to do so back in February for his song, "Press Your Number" and now the torch has been passed to three members of EXO.
D.O, Suho, and Kai were all chosen to deliver sweet messages to EXO-Ls through a playlist of songs all chosen by EXO, called K-Pop Daebak: Falling For EXO. The playlist mainly consists of their own songs, plus a few from SHINee, Red Velvet and Dean. The first takeover intro is by D.O, where he tells fans to listen to their new winter special album and his pronunciation is amazing! In the background, a preview of their song "For Life" is playing as he speaks.
"hi spotify this is d.o. from exo" ksoo's english ?ㅠㅠㅠㅠ pic.twitter.com/sDvk0FhF7R

— hun (@beyondselu) December 27, 2016
Suho and Kai teamed up for the second intro, and their accents are adorable! Suho reinstates that they chose these songs just for the fans and hope they really like it. The EXO preview this time, is "Falling For You", from their For Life album.
EXO – K-pop Daebak Takeover Intro 1 by EXO on Spotify

KAI & SUHO

enjoy the song we choose just for you

— e)(o 一生一事 ?✨❄⛄❄ (@mydeeryo) December 27, 2016
Lastly, Suho has one last message and wishes all his EXO-Ls a happy holiday, with a preview of another new tracks, "What I Want For Christmas" in the background.
"Hi Spotify SUHO from EXO speaking"

"Happy holiday and we are taking over K-Pop Daebak"

LEADERNIM DAEBAKKK !!!

— e)(o 一生一事 ?✨❄⛄❄ (@mydeeryo) December 27, 2016
These intros are a great way for Korean artists to connect with international fans as a reminder that they are never forgotten, no matter how far away they are. Hopefully, EXO fans are feeling the love this holiday season with new winter music from the boys themselves.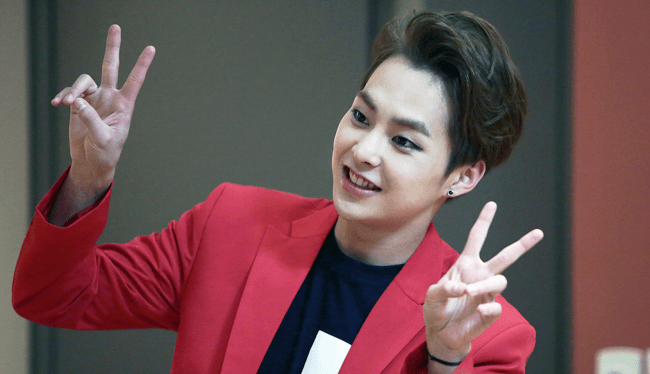 Share This Post