Fans Created The Most Beautiful Rainbow Ocean For EXO
EXO just held their EXO'RDIUM DOT IN SEOUL, concert event as the grand finale to their massively successful world tour.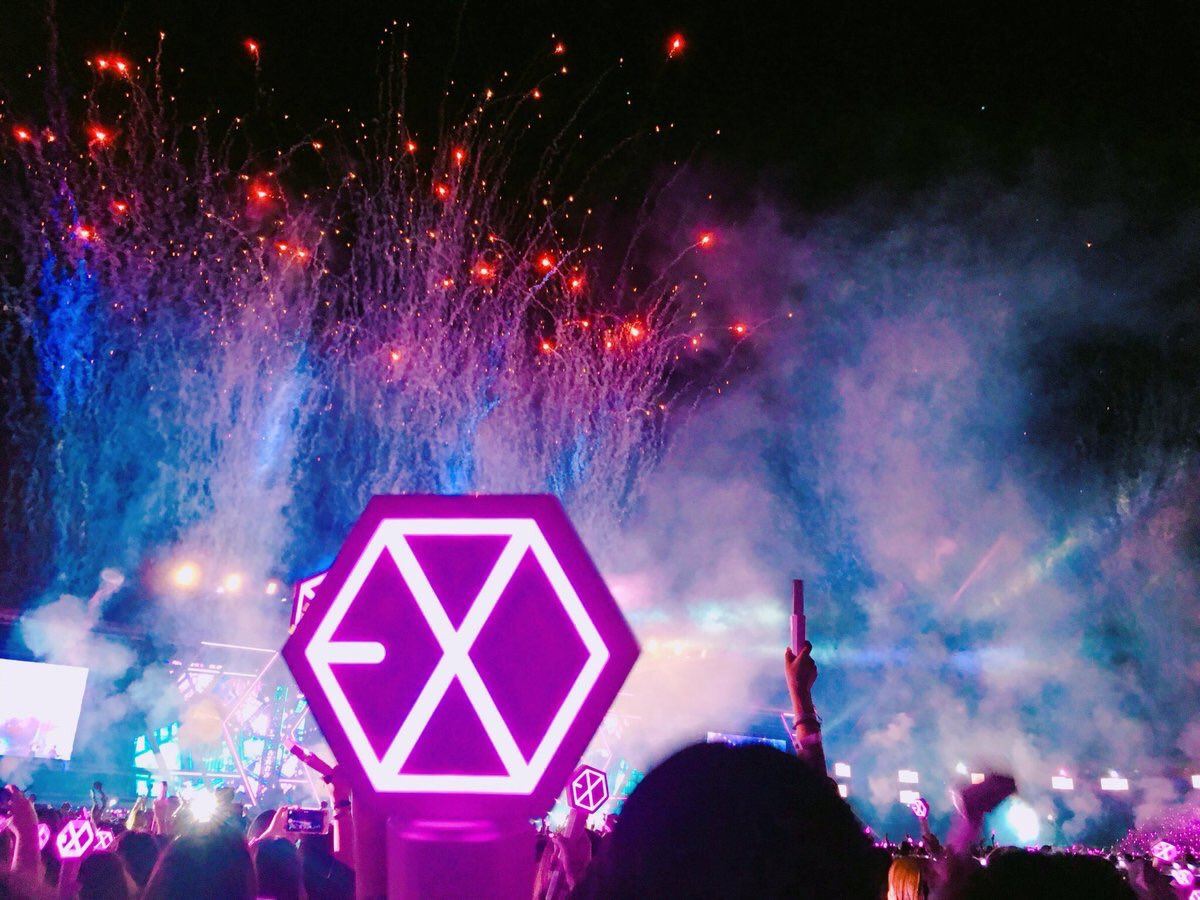 As part of the special last night show, EXO-L worked hard to put on a brilliant and massive light display throughout the concert.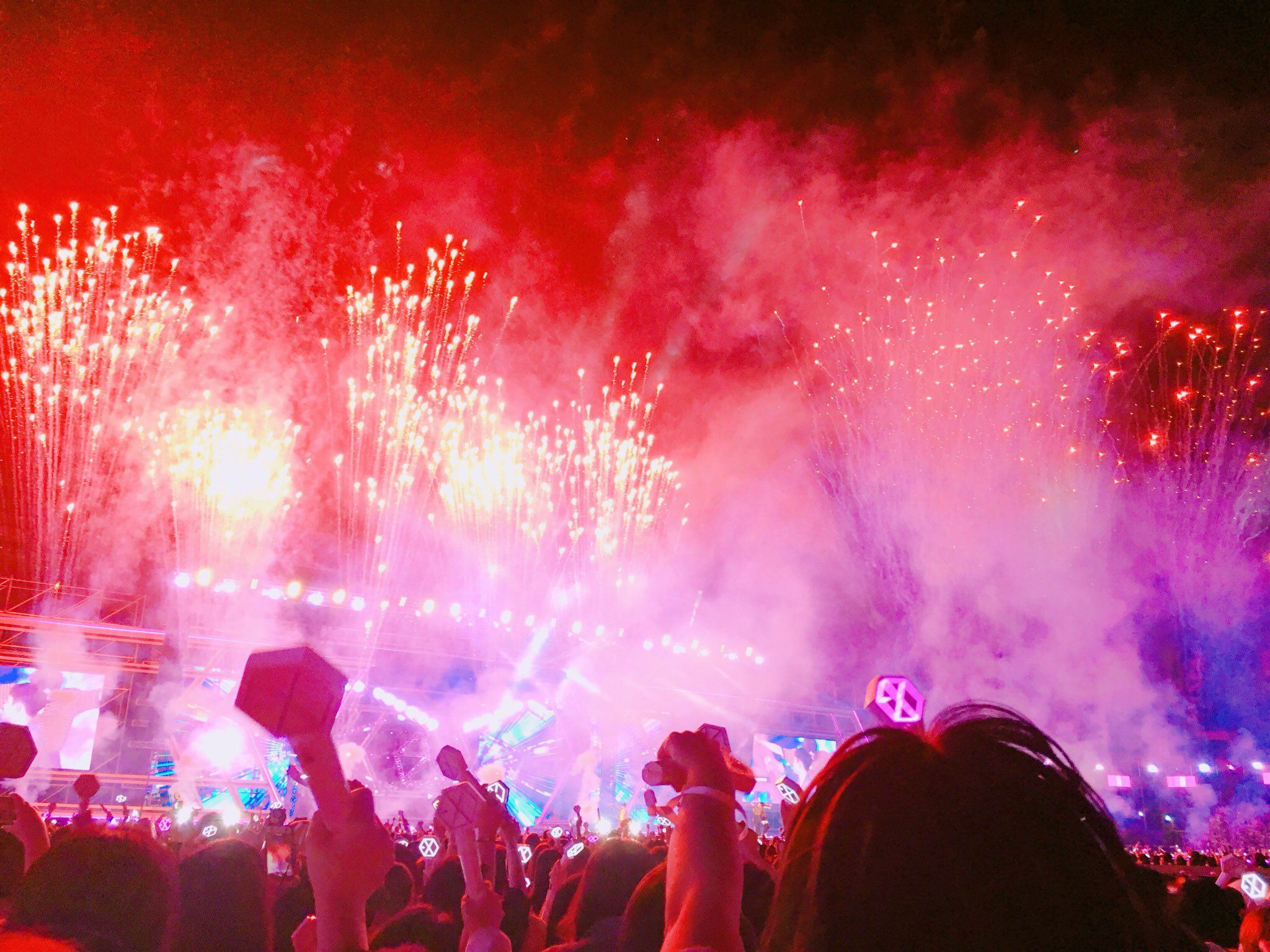 During "Overdose" the light sticks flashed and changed color to the music and remixed beat of the song.
#EXO PLANET #3 – The EXO'rDIUM[dot] – pic.twitter.com/ECH6G7o0Vq

— SMTOWN GLOBAL (@SMTOWNGLOBAL) May 28, 2017
The members also had fun with their ability to modify the lightsticks colors – Chanyeol and Xiumin changed them from red to blue!
when chanyeol turned the lightsticks to red, xiumin used his power and turned it to blue!#EXOrDIUMdotinSeoulDay2 pic.twitter.com/UT92nyWG6N

— jhas ; jongin-ed (@aDYOrKAIbleexo) May 28, 2017
One of the most beautiful arrangements of the evening was the EXO'L's rainbow display.
exo invited rainbow I cant belive this can we get a best lightstick award now pic.twitter.com/jhyXTEGk32 #EXOrDIUMdotinSeoul

— ㅠㅠ (@seductivehuns) May 27, 2017
EXO even had fun with the light sticks and had the audience turn them on and off again in a brilliant change from color to pure white.
THIS IS HOW AMAZING TO BE IN AN EXO CONCERT pic.twitter.com/rvFECgqSqt

— hun (@rulerofwind_sh) May 28, 2017
The number of amazing tricks the light sticks held was truly incredible!
EXO-L fandom ter the best? dan punya lightstick paling the best❤#EXOrDIUMdotinSeoul #ExoForVmas2017 #EXOrDIUMDot #DafBama2017_EXO pic.twitter.com/1NoFO8J4ET

— 메가 핑ㅌ리 (@mftrimhdiani) May 27, 2017
The EXO-L held an amazing rainbow ocean for the final nights of EXO's wildly successful tour.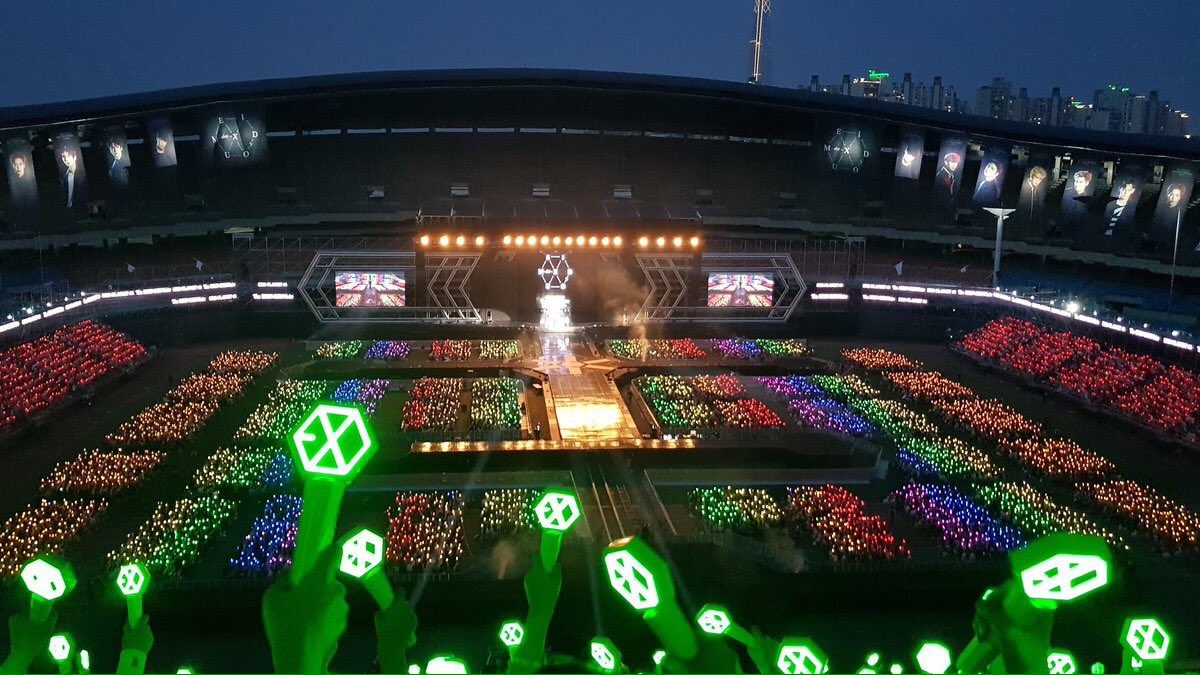 Share This Post