EXO Suho's unusual acceptance speech at MMA impresses the entire K-Pop fandom
EXO Suho's award acceptance speech at the Melon Music Awards 2016 has been receiving much praise from all K-pop fans.
EXO recently won the Artist of the Year Award at the Melon Music Awards 2016 for the fourth consecutive year. However, Suho's outstanding acceptance speech at the event became more of an issue among fandoms.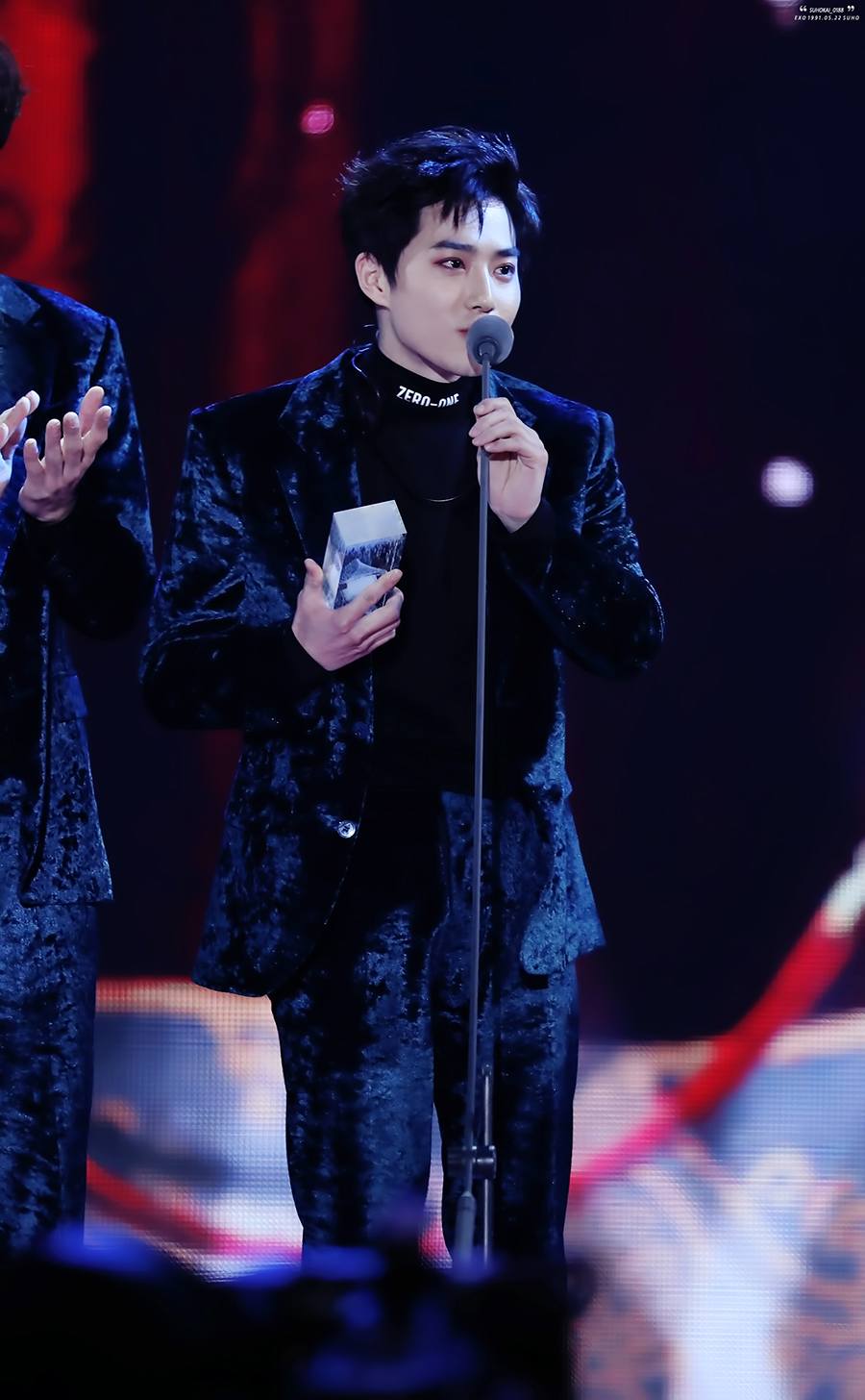 He started off with the normal thanking of the agency and staff. After this came what shocked many fans. Suho took care to mention each and every group that was in attendance at the awards ceremony. He especially teared up when he mentioned senior group SECHS KIES, saying he had learned a lot from their stage that day.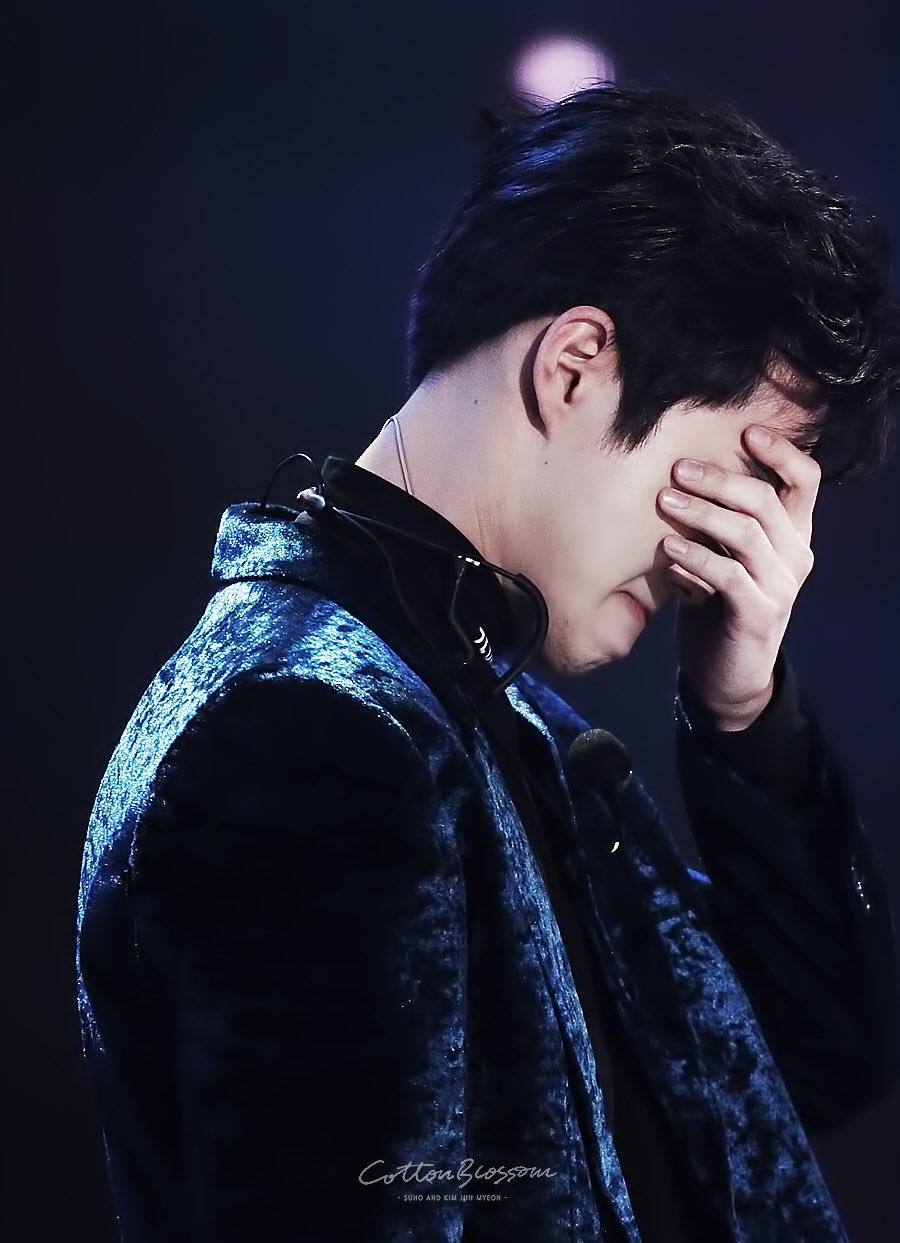 Other fandoms complimented his actions while thanking him for mentioning all the groups.
"EXO Suho-nim! I really want to relay my gratitude..(sobbing) As a fan that likes one of the junior groups, I was so thankful and moved that you mentioned every junior group and said that you enjoyed their stages.. I hope that EXO continues to be succesfull in the future T_T"
엑소 수호님! 진짜 감사하다고 전해드리고싶어요..(오열)
수상소감에서 후배가수 하나,하나,다 언급하시면서 무대 잘 봤다고 말씀하시는 모습보고 후배가수들중 한 그룹을 좋아하는 팬으로서 어찌나 감사하고 뭉클하던지.. 엑소 앞으로도 더 흥했으면 좋겠어요ㅠㅜ

— [❄]휜머리 (@Hmuri1208) 2016년 11월 19일
"Was it EXO Suho? The person that said he teared up because of our oppas.. I am grateful too. I hope EXO becomes more successful. All fans feel the same way ♥"
엑소 수호인가요? 우리 오빠들 보며 눈물 낫다는분
저도 정말 감사합니다 엑소 앞으로 더 흥하시길 수니들 맘은 다 같아요 ?

— 후냐금냐금 (@sjbmw0) 2016년 11월 19일
"I was shocked that EXO Suho said he enjoyed his junior SEVENTEEN's stage during his acceptance speech,,, It's the first time I've ever seen someone say something like that during their speech!
엑소 수호분 세븐틴 후배님들 무대 잘보셨다구 수상소감에서 말씀해주셔서 놀랐다,,, 수상소감에서 그렇게 말씀해주시는 분 첨 봤ㅅ다!!

— ?뿌 뿌? (@BooBoo_0526) 2016년 11월 19일
Checkout the full video of them winning the award down below
Below you willl find a full translation of his speech.
"Artist of the Year Award.. We received five awards today and this award for the fourth consecutive year from Melon Music Awards. However, I feel like no other award felt as meaningful as today's award. Today's award is so meaningful. There are so many people we to whom we are grateful. Lee Sooman sunsengnim (teacher), the SM family, and all staff and manager hyungs, thank you so much. To be honest, I was deeply impressed by the stages of our juniors BTS and TWICE. MAMAMOO juniors, SEVENTEEN juniors, Red Velvet juniors, I was also impressed by your stages as well. However, when I was watching the stage of our seniors SECHSKIES, I don't know why but I teared up. I learned a lot from [you] today. I have only one thought right now and that is that I want to stand on stage for the next 10 years, 20 years, until forever together with our EXO-L. I want to become that kind of artist. EXO-L, I truly thank you and love you. We are one! EXO, let's love. Thank you very much!"
Congratulations to the group once again for their fourth consecutive win!
Source: Pann
Share This Post