EXO's Kai opens up about his depression and how he deals with it
EXO's Kai cast aside his idol image and opened up about some of his deepest thoughts in a recent interview with Dazed Magazine.
After making his official acting debut, EXO's Kai has started to receive more attention from various media outlets. This has led to being featured in many solo interviews. Kai recently sat down with Dazed Magazine for an interview and opened himself up completely.
카이 데이즈드 인터뷰 – 1

그래서 제 장래희망이 인터뷰어로 바뀌었다구요? pic.twitter.com/cKX3N3SYoL

— 캔크 딥디 사자 모란 ? (@bhsh_45) November 22, 2016
The interview began with Kai giving the interviewer permission to refer to him by his real name, Jongin.  Kai explained to the interviewer that, "Hearing the name Jongin while I work is a bit awkward at times but it makes me feel good," despite it not usually being used outside of personal matters.
카이 데이즈드 인터뷰 – 2

늘 좋은 말만 해 주는 조닌 ㅠㅠ 책 많이 읽는 게 다 보이자나… pic.twitter.com/xdBmKQBHBX

— 찬일파티 가는 모란 ? (@bhsh_45) November 22, 2016
Once introduced, Dazed wasted no time in understanding Kai further and his opinion on embarrassing interviews. The interviewer asked Kai, "Someone once said an interview is like 'the diary entry I wrote last night'. It must mean that you couldn't read it the next day because it's embarrassing.  What do you think?"
"It might be embarrassing to read the interviews from the beginning of our debut that I did with a young heart, but I don't think I've felt that occur just yet. To begin with, I don't tend to say embarrassing things."

– EXO Kai
카이 데이즈드 인터뷰 – 3

부상 얘기 아직도 넘 맘 아파,,, ㅜㅁㅠ… pic.twitter.com/lne2WYxwgz

— 찬일파티 가는 모란 ? (@bhsh_45) November 22, 2016
Then, the topic moved on to Kai's dancing.  Since his debut, fans have deemed Kai to be one of K-pop's best dancers. When asked about the possibility of no longer dancing as he gets older.
"Dancing isn't the only thing that makes me happy, so dancing might not be fun when I'm 27 years old. (If that does happen) I think I'll boldly let it go."

– EXO Kai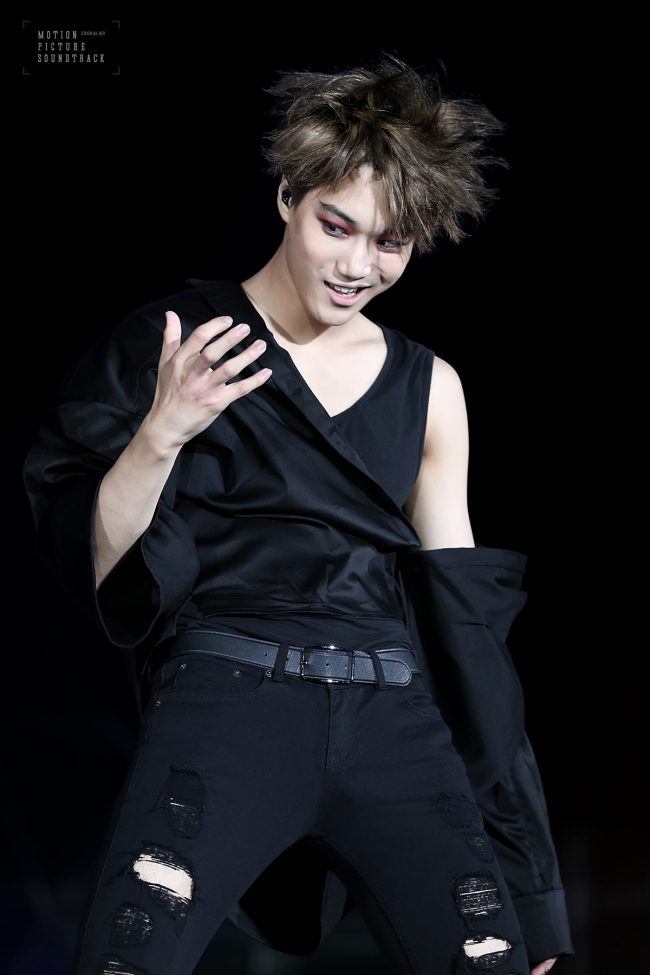 But don't worry EXO-Ls because Kai followed up his statement by reassuringly saying
"However, I have felt as much stress as happiness since I was eight years old to this point.  Seeing how I haven't quit (dancing) yet I think I'll keep doing it."

– EXO Kai
카이 데이즈드 인터뷰 – 4

종인이 씹덕미가 어머니 유전자여따 ㅋㅋㅋㅋㅋㅋㅋㅋㅋ pic.twitter.com/c5Uoghngr4

— 찬일파티 가는 모란 ? (@bhsh_45) November 22, 2016
When asked, "Can you tell us what kind of person your mom is?" Kai told Dazed,
"When I walk down the road with my mom, she'll walk ahead of me. When I asked her why she said 'Hey, don't call me mom, people will recognize you; it makes me feel shy".

– EXO Kai
Kai also gave his mother credit for how he was raised. He also shared that he thinks of her when he is tired after practice. Kai displayed just how much he loved his mother with this brief moment.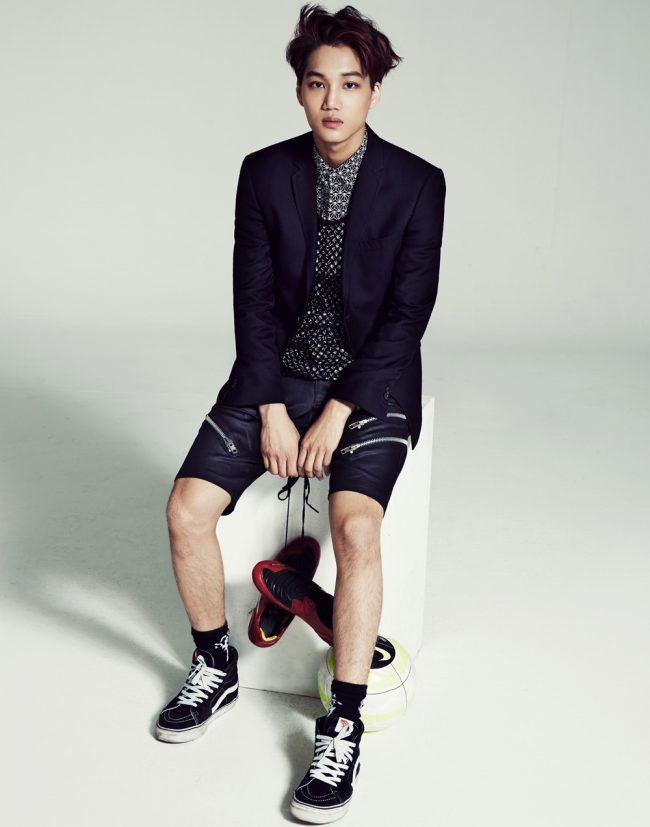 The interviewer then asked Kai, "I don't really know Jongin-ssi, but somehow I often see loneliness cast on your face. Is that simply my imagination?" Kai immediately gave his deepest feelings by responding,
"My personality tends to be bright, but I do think there is fundamentally a part of me that withdraws. I like being alone and I tend to cry a lot. I also don't have friends. Once in a while, I'll be depressed and downcast, but in those moments I'll just stay at home. I don't make an effort to ignore or try to escape these emotions. I look it (depression) straight in the eye, cry my troubles away, and shake it off because it's not something to be ashamed of."

– EXO Kai
카이 데이즈드 인터뷰 – 5

종인아 행복해해 ??? pic.twitter.com/Y6QpCABBt6

— 찬일파티 가는 모란 ? (@bhsh_45) November 22, 2016
The interview was wrapped up with the final question, "What can we do to be happier than we are now?" Kai responded,
"Some may not agree, but I think happiness may not be all that great. I think it's a problem with effort, but there are times when you consciously make an effort to be happy and see happiness right in front of you. I think a lot of people don't personally realize that they are happy when they're happy and often just pass by it. Depending on how you make up your mind, this moment right now may be the happiest moment of your life. I make a lot of effort to say that I'm happy, to be happy. If I say, " I really liked the interview with hyung today" when we part ways, won't you and I both feel happy? Happiness may be something that isn't too hard to achieve."

– EXO Kai
Despite being only 23, Kai proved himself to be wise beyond his years regarding issues many face in life.
Share This Post