Fans admiring Irene's "apple butt" in yoga pants
Red Velvet's Irene's beauty is certainly no news and has been the subject of many beauty talks…
… but she's been garnering a lot of attention recently for effortlessly pulling off the sexy yoga pants/leggings look.
Irene was spotted in simple rehearsal attire before a show wearing a pair of black Nike yoga pants.
The rehearsal took place at Seoul Plaza and fans and journalists took the opportunity to check out Irene and Red Velvet in their non-performance wear.
Fans fell in love with the look, saying, "It shows off her slim waist and her volumes!" 
It's easy to see what all the fuss is about!
Indeed, Irene pulls off the leggings with such confidence, they're almost more of a fashion statement than rehearsal clothes.
It's no wonder she's considered the Queen of yoga pants fashion.
She's rocked the leggings look on multiple occasions to her fan's delight.
Considering she looks this good in them, it's No wonder she returns to the look frequently and fans just can't get enough of it.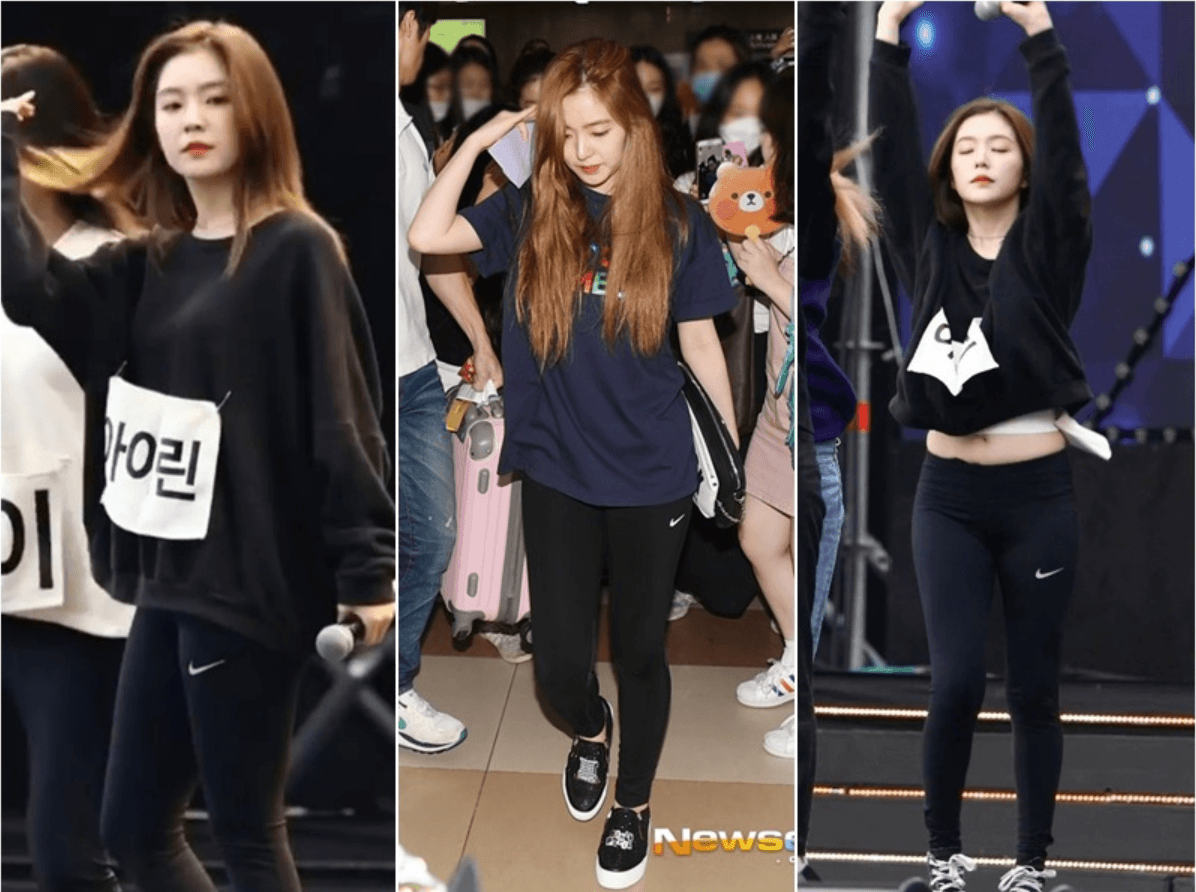 Share This Post