Fans Adopt a Giraffe, Kangaroo, Tiger, Lion and Shark for Chanyeol's Birthday
Chanyeol's 25th birthday is today and he has prepared many surprises for his fans, leaving them in awe!
In order to celebrate Chanyeol's birthday, ten species of animals were adopted through the World Wildlife Fund on behalf of Chanyeol. These animals include a giraffe, snow leopard, and kangaroo among others.
Check out the photos of the certificates that will be given to Chanyeol below!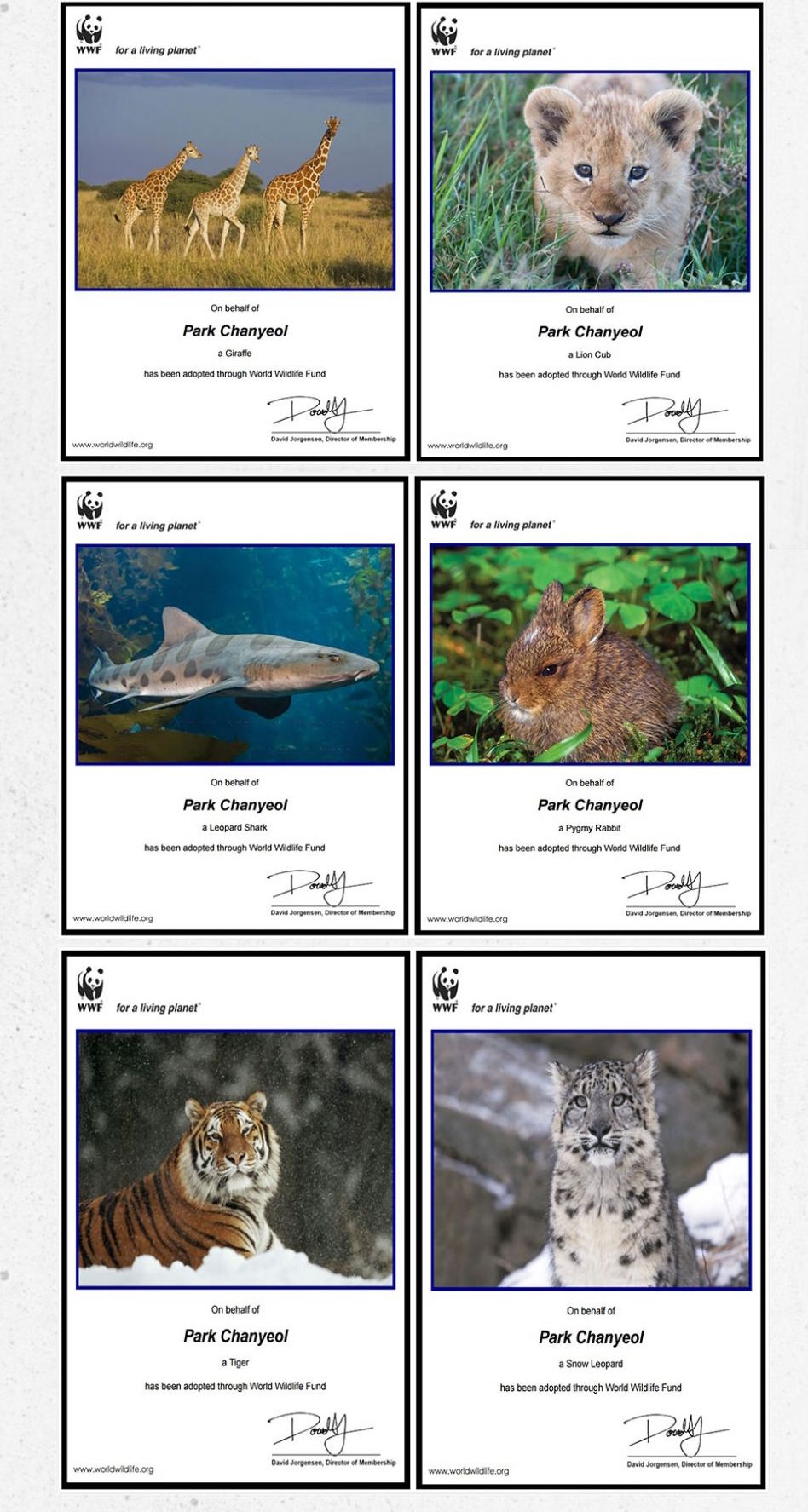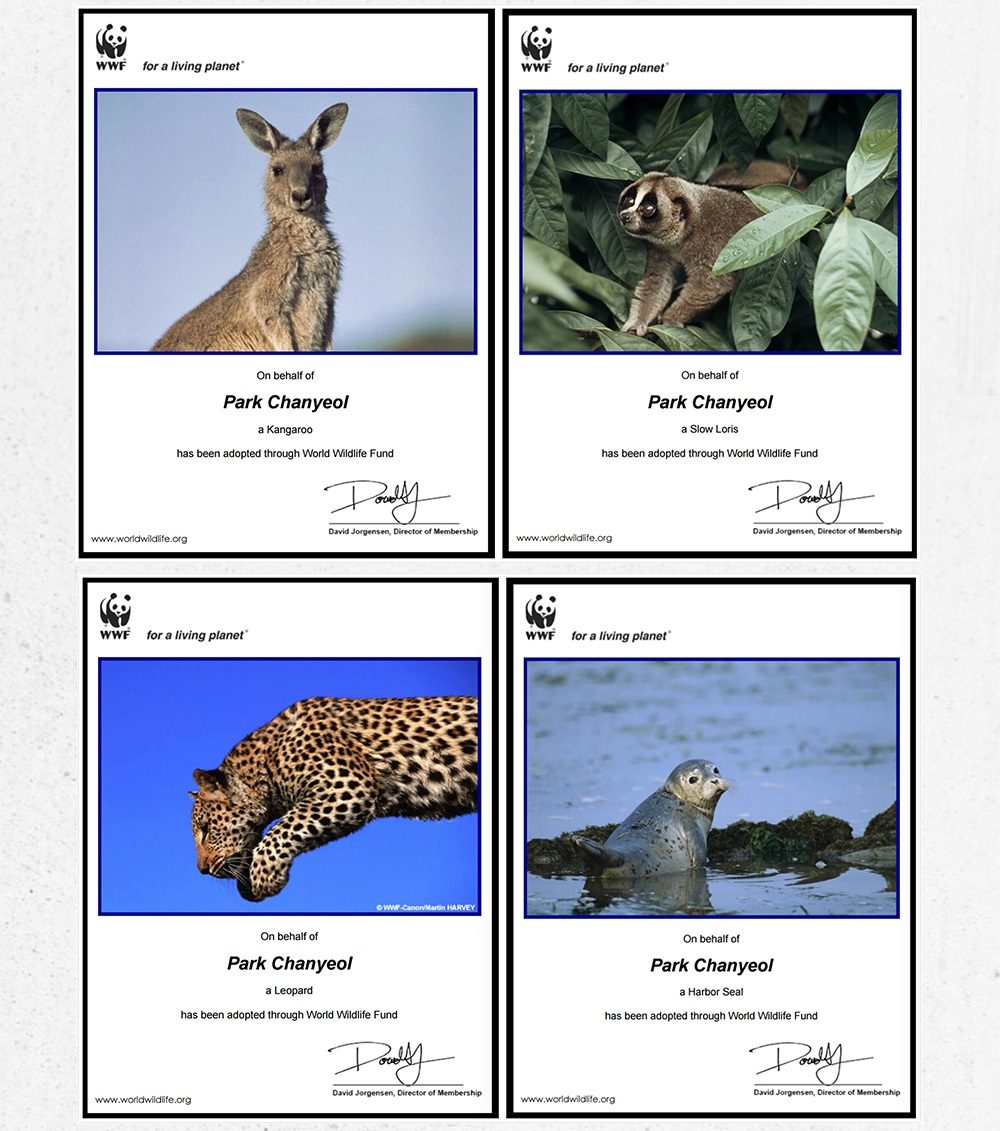 Chanyeol also celebrated  his birthday party on November 24th with fans, where he gave out goodie pouches to all the attendees!
Chanyeol even gave his fans gifts, selecting 5 lucky fans to receive perfume from him. He ended up indirectly promoting the perfume brand, Byredo, with all the products selling out once posts about Chanyeol's gifts trended on Twitter.
Source: Atmosphere
Share This Post