AOA Seolhyun spotted with short hair for the first time
AOA's Seolhyun has got her fans in a frenzy after appearing in a new hairstyle for a advertising campaign. 
On September 26th, a post on Pann posted a screen capture of photo from G-Market's latest advertisement campaign of Seolhyun that they have found. The singer and actress was featured wearing a green top while holding a present and posed brightly in front of a mustard coloured backdrop.
What caught the attention of the netizens, however, was Seolhyun leaving her usual, long and trendy locks, for a shorter, dark brown bob.
As the photos circulated, netizens cannot help but speculate whether the hair in the photo was real or edited, and asked, "Is this real…? Is it photoshopped or not? Surprisingly it suits her really well and looks really chic and luxurious."
Although one of the top comments on the post debated that a fantaken photo of Seolhyun on the same day of the shoot stilled showed she had longer locks, some of her fans remained unsure whether or not the G-Market campaign shots really featured her new look.
Additionally, after discovering the breaking news that Seolhyun has ended her 6-month relationship with Block B's Zico, fans further speculated that the new refreshing look may be a manifestation of her desire for a change of pace.
Despite the confusion, majority of the fans approved of the shorter hairstyle and called it refreshing compared to her typical long black hair.
Aside from balancing her activities as a singer and actress, Seolhyun remains actively busy with her many advertising campaigns for Hazzys Accessories, Acuvue, SPAO, Sprite and more.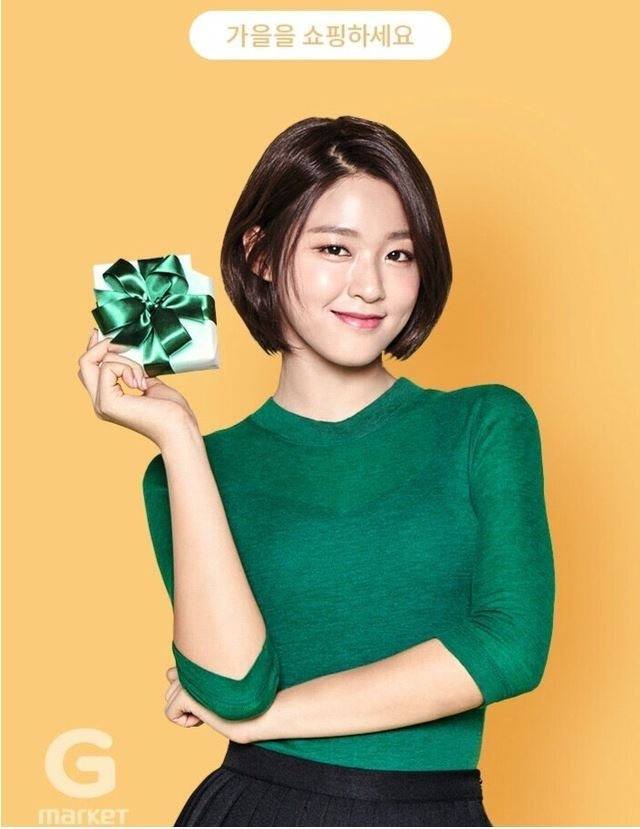 Source: Pann
Share This Post