Fans Disgusted At Pervert Fancams Shooting Upskirt Videos Of Irene
This is not okay.
Edited clips of Red Velvet Irene's fancam is under heavy criticism after sexualizing her performance videos.
The video takes an innocent fancam of Irene performing "Red Flavor" and zooms into her crotch area. The video was especially upsetting to fans as Irene can be seen looking uncomfortable with the short dress, and constantly trying to hold it down.
The same YouTube channel has multiple edits of Irene's fancams, all focusing on her short dress.
Viewers were disgusted by the edits for deliberately trying to catch shots of under Irene's dress.
Not only was Irene's videos edited to sexualize her fancams, Joy's fancams were zoomed in as well.
However, these methods seem to have become a trend as other channels have begun zooming in and focusing on female idols' private parts and calling them "sexy fancams."
Fancams of other idols such as Girl's Day, TWICE, and AOA are also being used.
The videos have garnered thousands of views per video and continues to grow, despite fans' demands that these type of videos by taken down.
[+22] Why is the thumbnail.. ah… wow… f*cking perverted son of a..

[+15] Crazy f*cker ㅋ you're a sick perverted guy right

[+32] Hey you perverted mother f*cker, that's not underwear. those are safety pants you perverted piece of sh*t. don't upload these things and look for views

[+3] Why do you do this…

[+25] Hey you perverted f*cker why'd you take this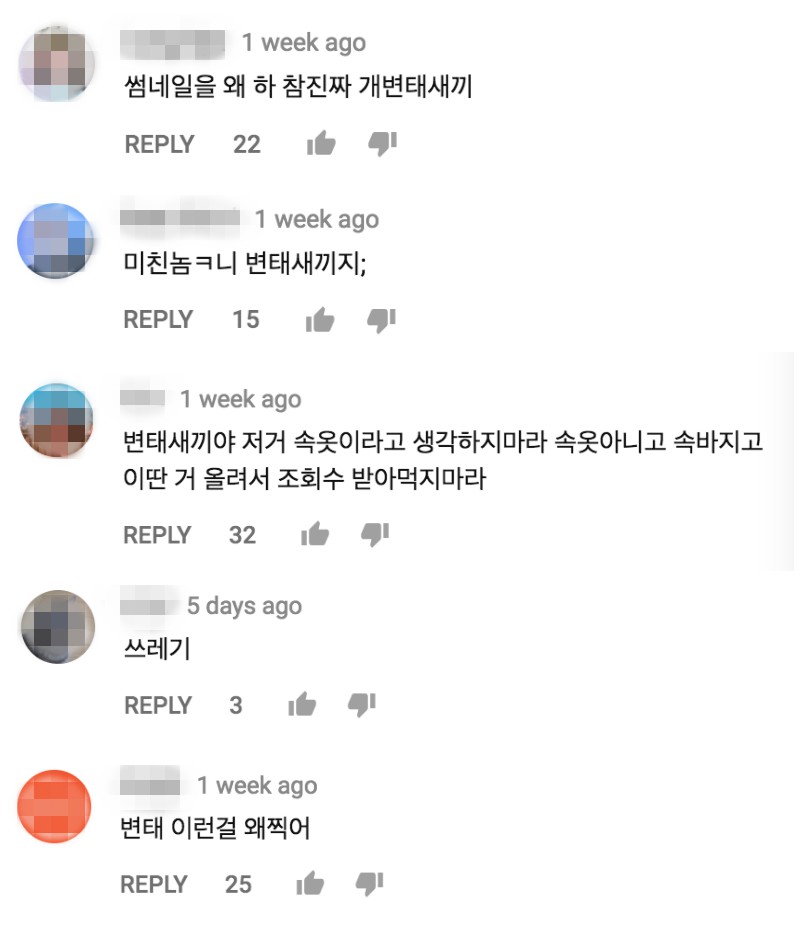 Share This Post